Google is re-introducing Glass as a manufacturing tool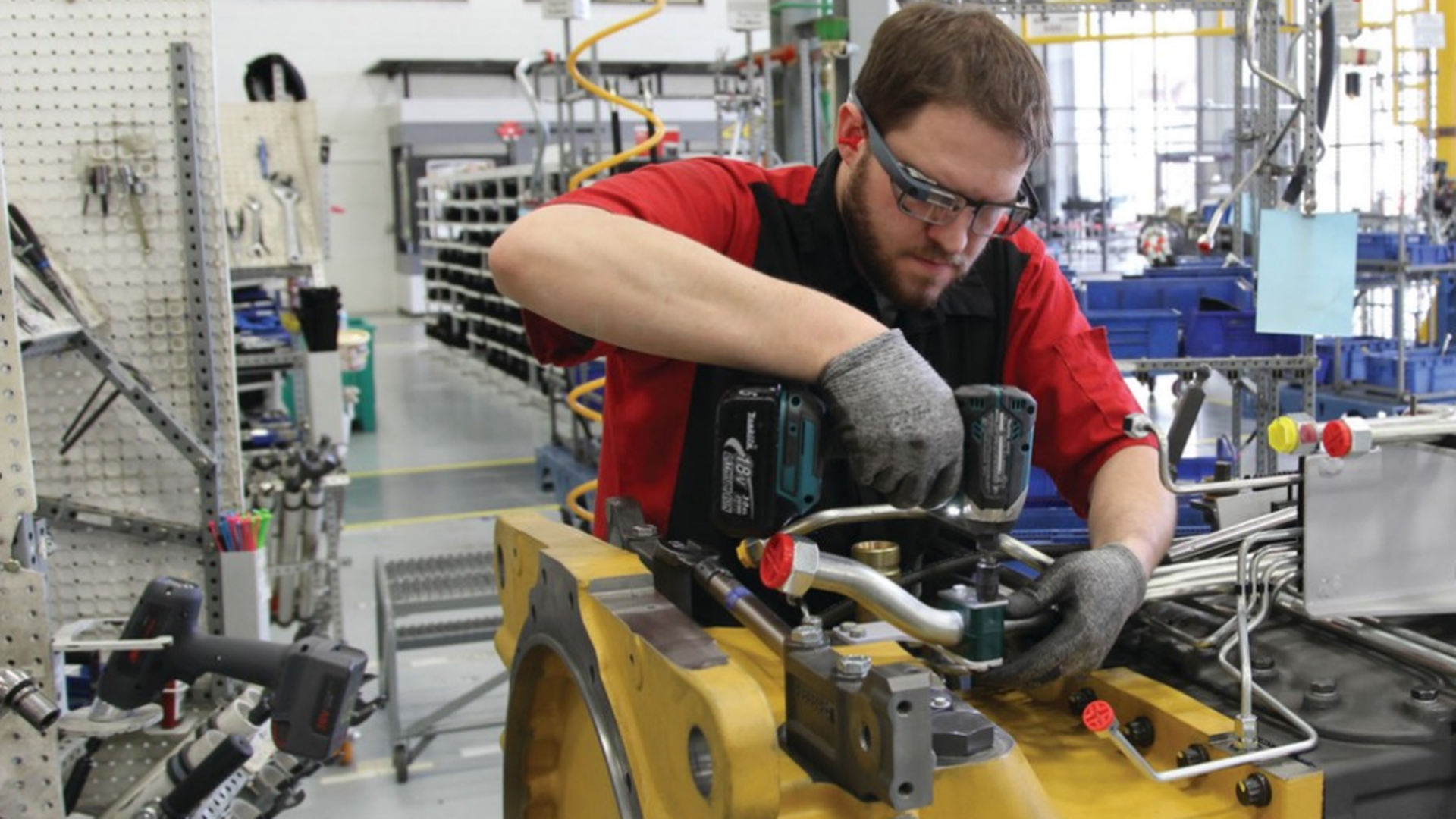 Google's much-touted Glass technology failed to gain traction with consumers, but the company says it has given the computerized spectacles new life as a business tool. The tech giant says it used a lightened up, clip-on version in a two-year beta test of "Glass Enterprise Edition," and that it's now going commercial with them.
They are less creepy: In a blog post, Google shows workers wearing a far less-clunky version of Glass than the weird ones that co-founder Sergei Brin frequently sported when he ballyhooed the product in 2013. Google says workers wearing the new Glass can view instructions for what to do next right in their line of sight rather than stopping what they are doing to consult a laptop or an instruction manual. Google's website lists about three dozen beta customers, and says some have improved the efficiency of tasks by 25%.
Why it matters: Amid a debate over the potential for uber-automation to wipe out whole classes of employment, the newsletter Architecht calls the new Glass a possible way to improve efficiency without the introduction of robots. "There certainly are reasons for companies to continue employing as many people as possible, and augmenting employees with smart glasses might be a way to get the best of both worlds," writes Architecht's Derrick Harris.
The possible downsides: You can only buy the new Glass through a dozen Google partners who have various applications attached, and not directly, per Motherboard's Carl Franzen. In addition, Google may find that, four years later, Glass has been rendered obsolete by virtual reality technology.
Go deeper