Google, Facebook opt out of transgender rights case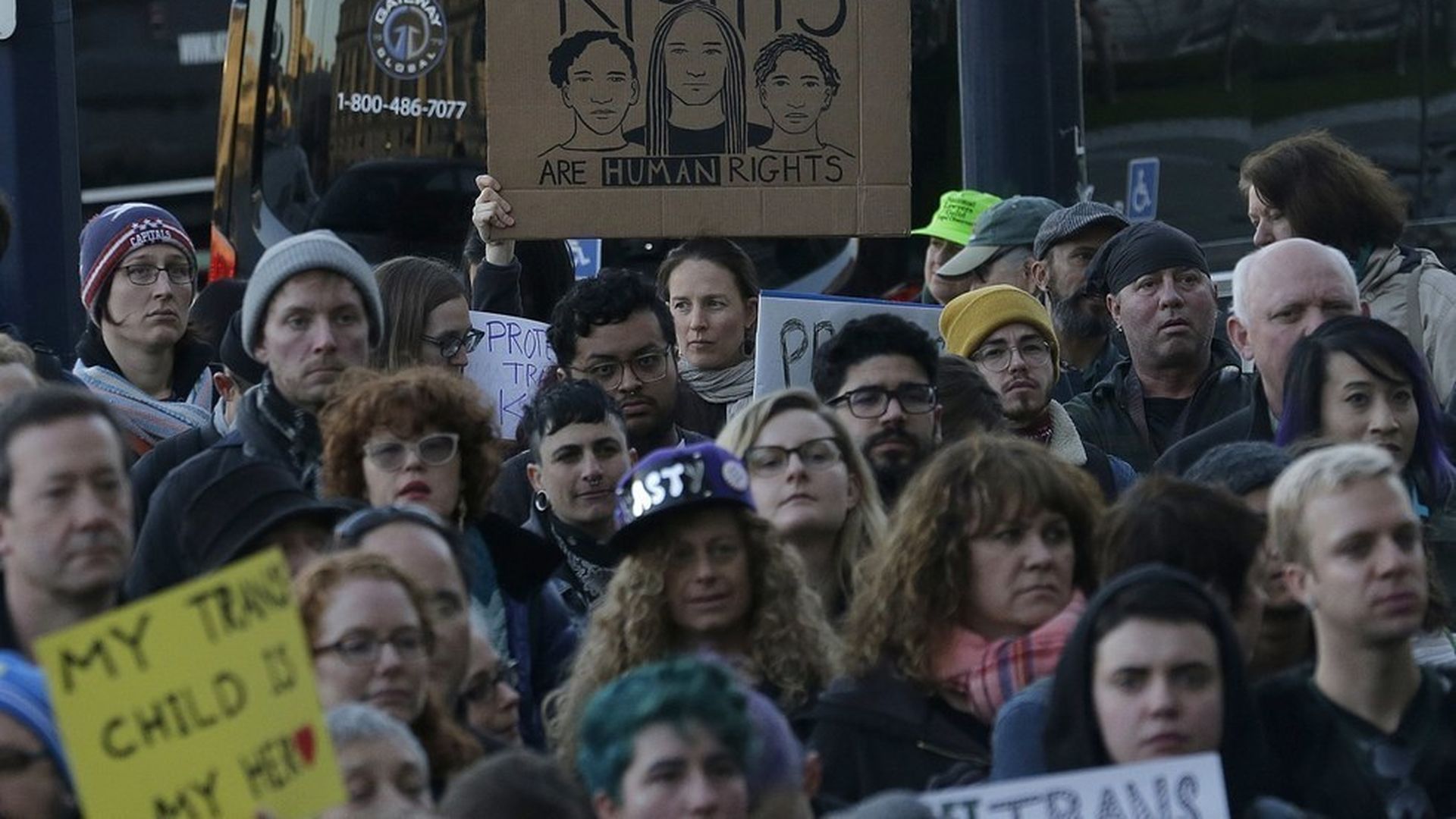 While much of the tech industry has signed on to a Supreme Court brief arguing in favor of transgender rights, several big names are not on the final list, including Facebook and Google.
Both companies issued statements supporting transgender rights after President Trump withdrew federal guidance on the subject, but a source says neither is signing on to a Supreme Court brief in the case of Gavin Grimm, a Virginia high school student at the center of a case coming before the court next month.
Also missing from the list, the source said, are all four major carriers. T-Mobile and AT&T have spoken out about LGBT issues in the past and T-Mobile CEO John Legere marched in Seattle's Pride event. However, as with immigration, the carriers have avoided publicly opposing Trump, likely because all have pending business for which they need government approval.
Who is on board: The list includes Apple, Amazon, eBay, IBM, Intel, Microsoft, PayPal, Salesforce, Slack and Yahoo.
Go deeper