Google announces $1 billion job training and education program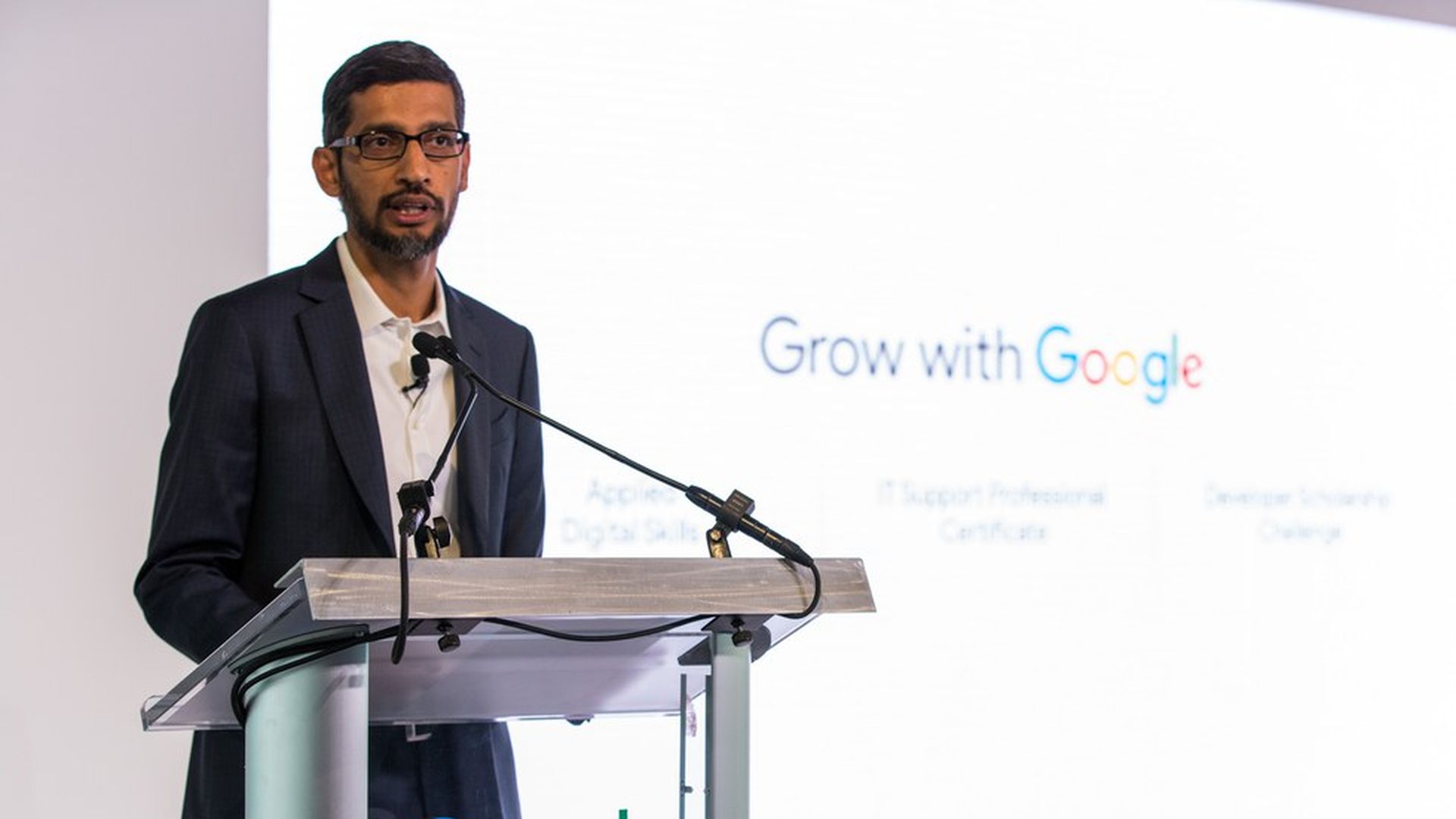 Google CEO Sundar Pichai was in Pittsburgh Wednesday to announce a new five-year, $1 billion program to help close the global education gap. Part of the program was a new "Grow with Google" program to work with U.S. cities as well as a $10 million grant to Goodwill that will see Google employees working with the nonprofit to train people in digital skills.
Why it matters: Google, along with Apple, Microsoft and other big tech companies, have all launched significant efforts in recent months to demonstrate their commitment to education and U.S. jobs.
Here are the key components of Google's effort:
The U.S. Grow with Google initiative will allow communities to access trainings and other resources from Google. A multi-city tour to kick off the effort will start Nov. 10 in Indianapolis.
The partnership with Goodwill aims to have 1,000 Google employees training 1.2 million people in digital skills and job opportunities over the next three years.
The global effort will provide $1 billion in grants to nonprofits around the world. Google is pledging 1 million employee volunteer hours as well.
Other companies: Microsoft last week announced its TechSpark effort to work with a variety of rural communities and smaller cities to expand their tech job potential. Apple has been touting the number of U.S. jobs it has created and also launched a $1 billion fund designed to spur more advanced manufacturing here.
Go deeper