Google and Walmart in a joint offensive against Amazon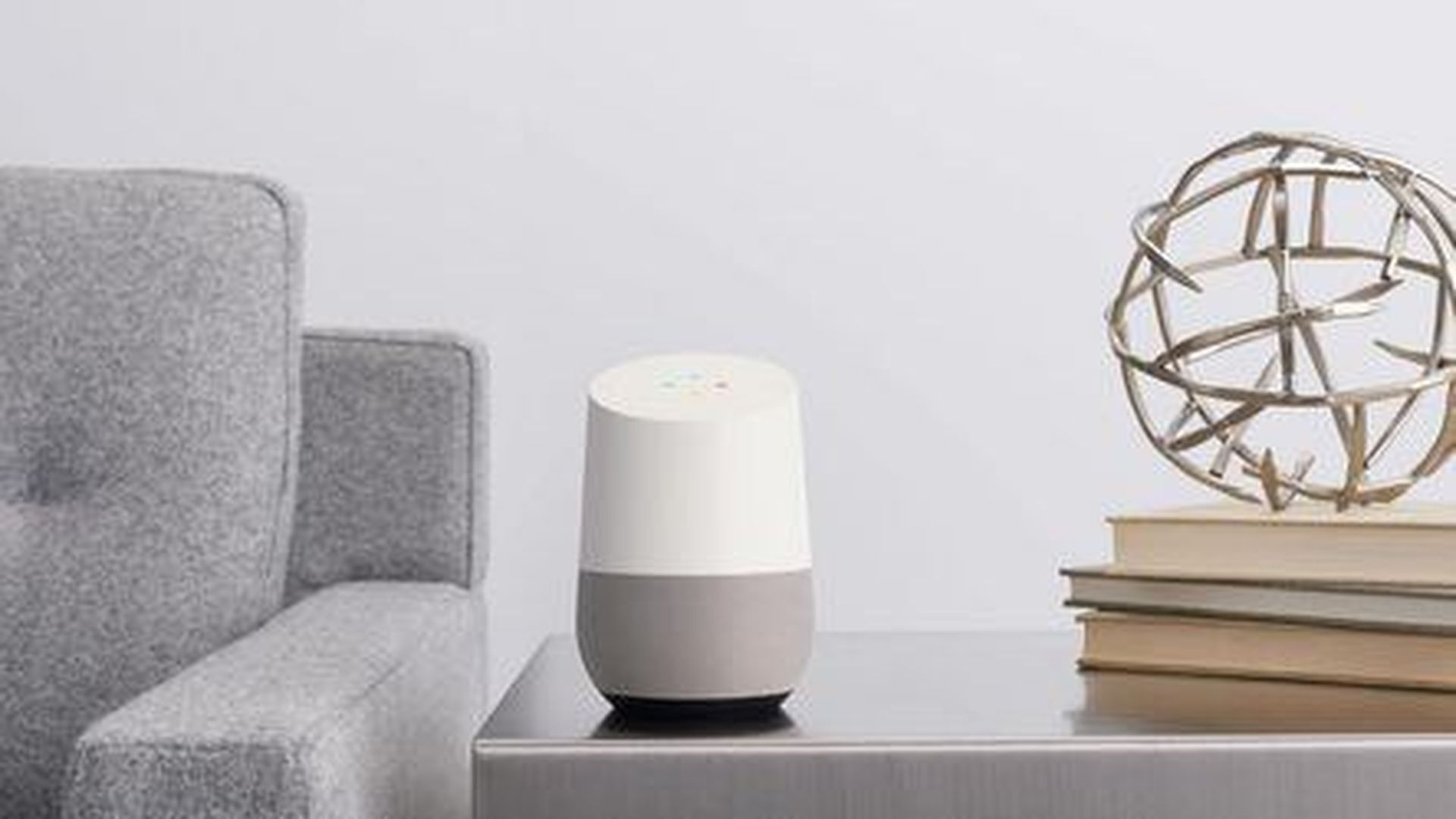 Walmart and Google are escalating a fierce battle to own virtual assistant shopping, jointly challenging Amazon's towering dominance over the already-lucrative new space in retail, per the WSJ's Jack Nicas and Laura Stevens.
Google is offering up its Home virtual assistant (photo above) and Walmart its vast inventory. As of next month, they will team up on Google Express, the internet giant's e-commerce marketplace. In doing so, they are going against Amazon's Echo.
The mountain is steep: As of July, Amazon raked up 45 cents of every dollar spent on-line, up from 43 at the start of the year. Walmart earns just 2 cents. Google's House personal assistant is 26% of the market; Echo is the rest.
But the prize is too large to ignore: Amazon has already decimated whole swaths of brick-and-mortar retail, and now has an early grip on the new voice-activated virtual assistant market. Walmart does not want to end up like Macy's and Barnes & Noble, and Google is not satisfied to be an also-ran in e-commerce.
So big players are aligning: Walmart is also doing test runs using Uber and Lyft in an attempt to speed the delivery of fresh produce bought through Google Home.
How it works: Pioneered in China, sophisticated voice-activated devices are one of the next waves of technology. Before you know it, you will use virtual assistants for much of your shopping, household chores and office work.
It's easier after you get started: Once you've bought a certain brand of toothpaste or toilet paper, you can simply tell your assistant, "toothpaste," and it will have the same brand shipped to you.
Free shipping: Amazon has chalked up much of its gains through its $99-a-year Prime program, which offers free shipping. Against that, Google and Walmart are dropping their annual fee entirely if your order hits a minimum, like $25 or $35. The jury is out whether that will prove more effective than Amazon Prime.
Go deeper