GM's self-driving car unit acquires sensor startup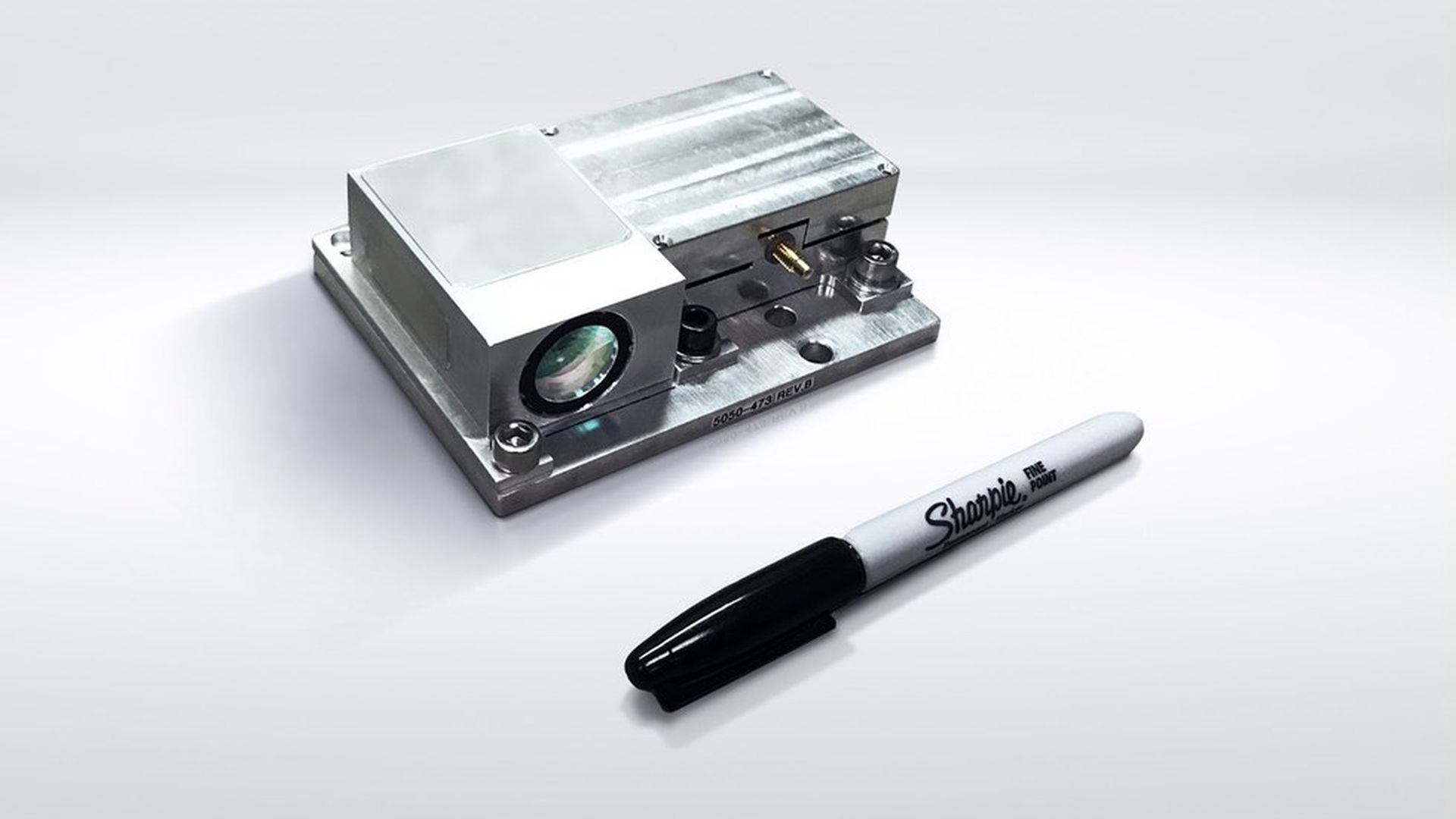 General Motors' self-driving car unit Cruise has acquired Strobe, a startup developing LiDAR, which is one of the main sensors used by most self-driving car systems. No financial terms were disclosed, though 11 employees from the startup will be joining GM.
Why it matters: LiDAR—or light detection and ranging—is commonly used to function as a car's "eyes." It shoots laser beams all around and maps out the distance and shapes of the environment based on how fast the light bounces off objects. But while it's used by most self-driving car companies (with some exceptions like Tesla and Comma.ai), it's still relatively expensive. According to Cruise co-founder and CEO Kyle Vogt, Strobe is able to cut the cost down by 99% because it "collapses LiDAR down into a single chip." Several others are working to bring down the cost of LiDAR sensors by improving its chips.
Go deeper