Georgia's voting systems are vulnerable to hacking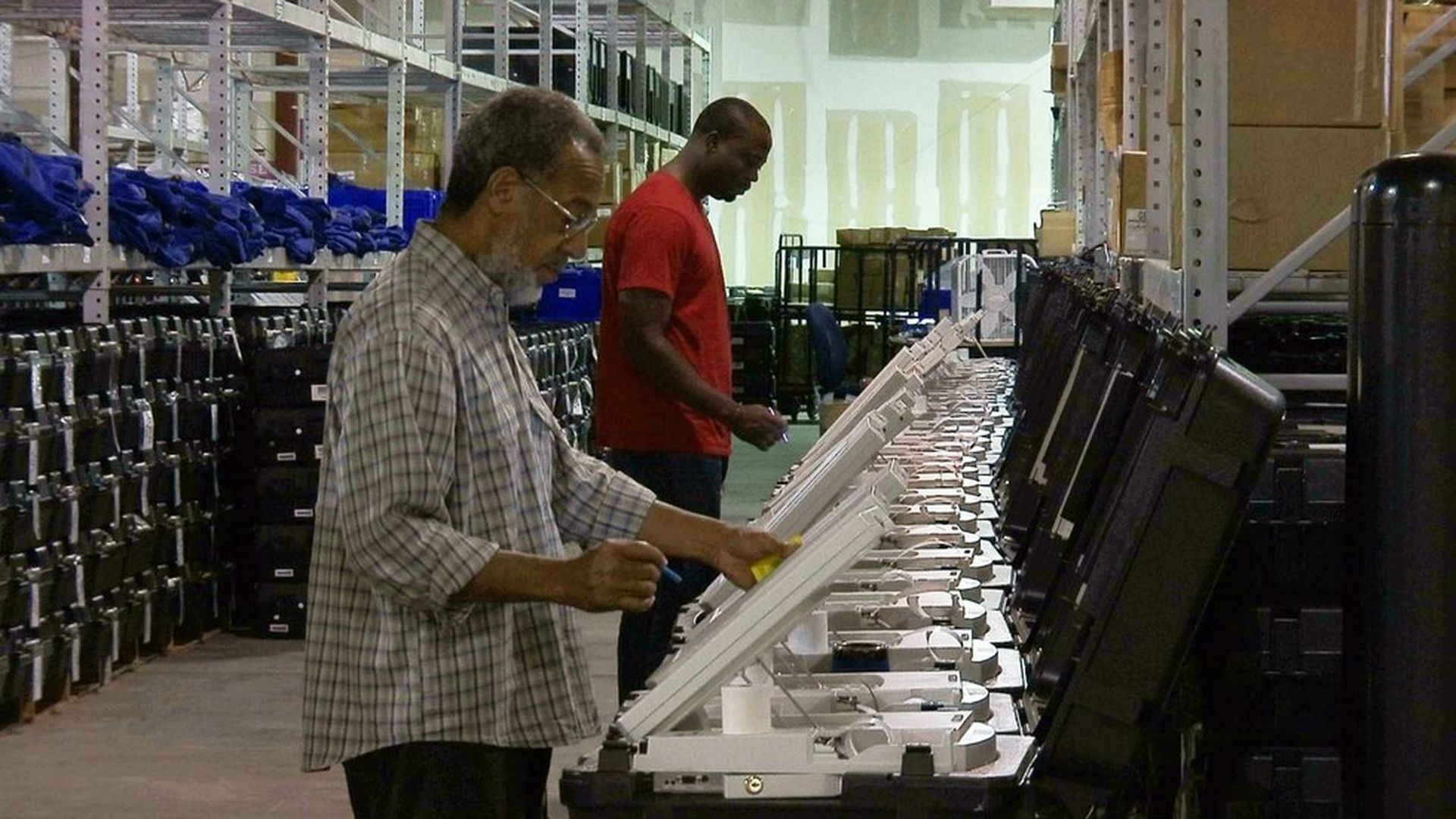 Georgia's Kennesaw State University's Center for Election Systems, which oversees voting machines across the state, left its servers unsecured, allowing anyone to access gigabytes of highly sensitive election material, per Politico Magazine.
Why it matters: The breach was massive and could have allowed hackers to actually interfere with the systems that calculate how Georgia records and tabulates its votes. There's no indication that Georgia's voting machines were actually tampered with, but it's shocking that an easily preventable security lapse allowed this information to become publicly available.
How it was discovered: An internet security contractor decided to scrape the center's files on a whim after he thought their website looked somewhat insecure, accidentally discovering in the process that 15 gigabytes of secure materials were publicly available.
What they found: Registration records for all Georgian voters and instructions on how to access central election servers for poll workers. Most shockingly, the files included Georgia's Global Election Management Systems (GEMS) databases, which control and tabulate the results from the state's voting machines.
What happened: That's the thing. No one can really know because Georgia's electronic voting machines don't have a paper trail. So if their GEMS files had been hacked and edited, it might just appear that the machines had been working properly with no indication that anything was wrong.
Keep an eye out: The runoff for the special election in Georgia's 6th congressional district is next week.
Go deeper