Gary Cohn criticizes Trump's Charlottesville response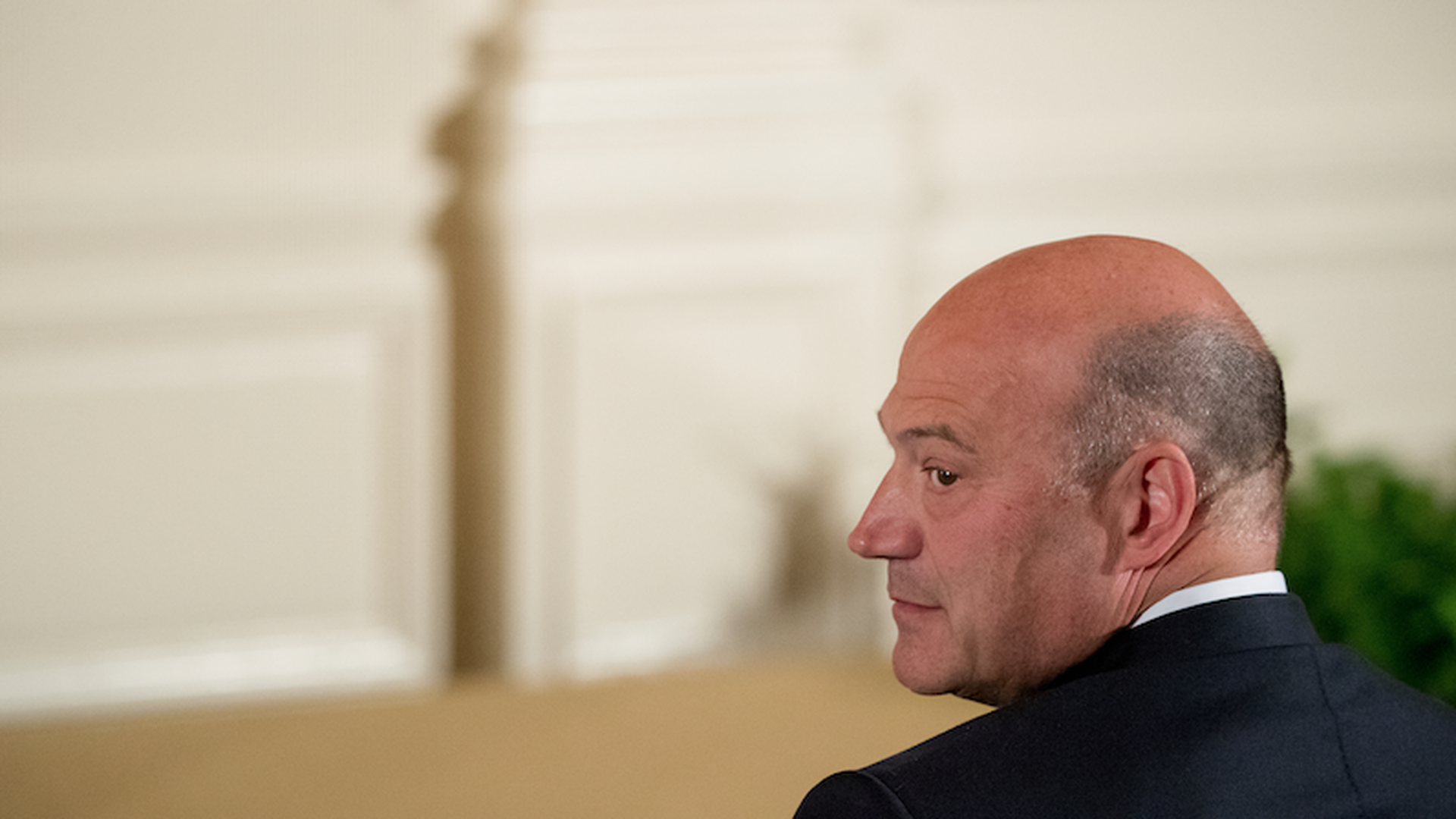 Gary Cohn told the Financial Times that he felt "enormous pressure" following Trump's response to Charlottesville, where the president blamed "both sides" for the violence that broke out.
"This administration can and must do better in consistently and unequivocally condemning these groups and do everything we can to heal the deep divisions that exist in our communities."
"I have come under enormous pressure both to resign and to remain in my current position. As a patriotic American, I am reluctant to leave my post... But I also feel compelled to voice my distress over the events of the last two weeks... Citizens standing up for equality and freedom can never be equated with white supremacists, neo-Nazis, and the KKK."
Why it matters: A source close to Trump predicts he will explode when he reads the Cohn interview.
It's got all the ingredients to enrage the president: a subordinate criticizing him, and an effective endorsement of how the mainstream media portrayed the events.
Consider the amount of time Trump spent on stage in Phoenix, Tuesday, telling the crowd that his response to Charlottesville was perfect but the "fake news" intentionally distorted it.
The way Trump will see it, Cohn is siding with the fake news.
P.S. — Cohn on tax reform: "I do think it can pass both of the tax committees and both chambers in 2017."
Go deeper