Garry Kasparov: Humans don't have to lose when tech wins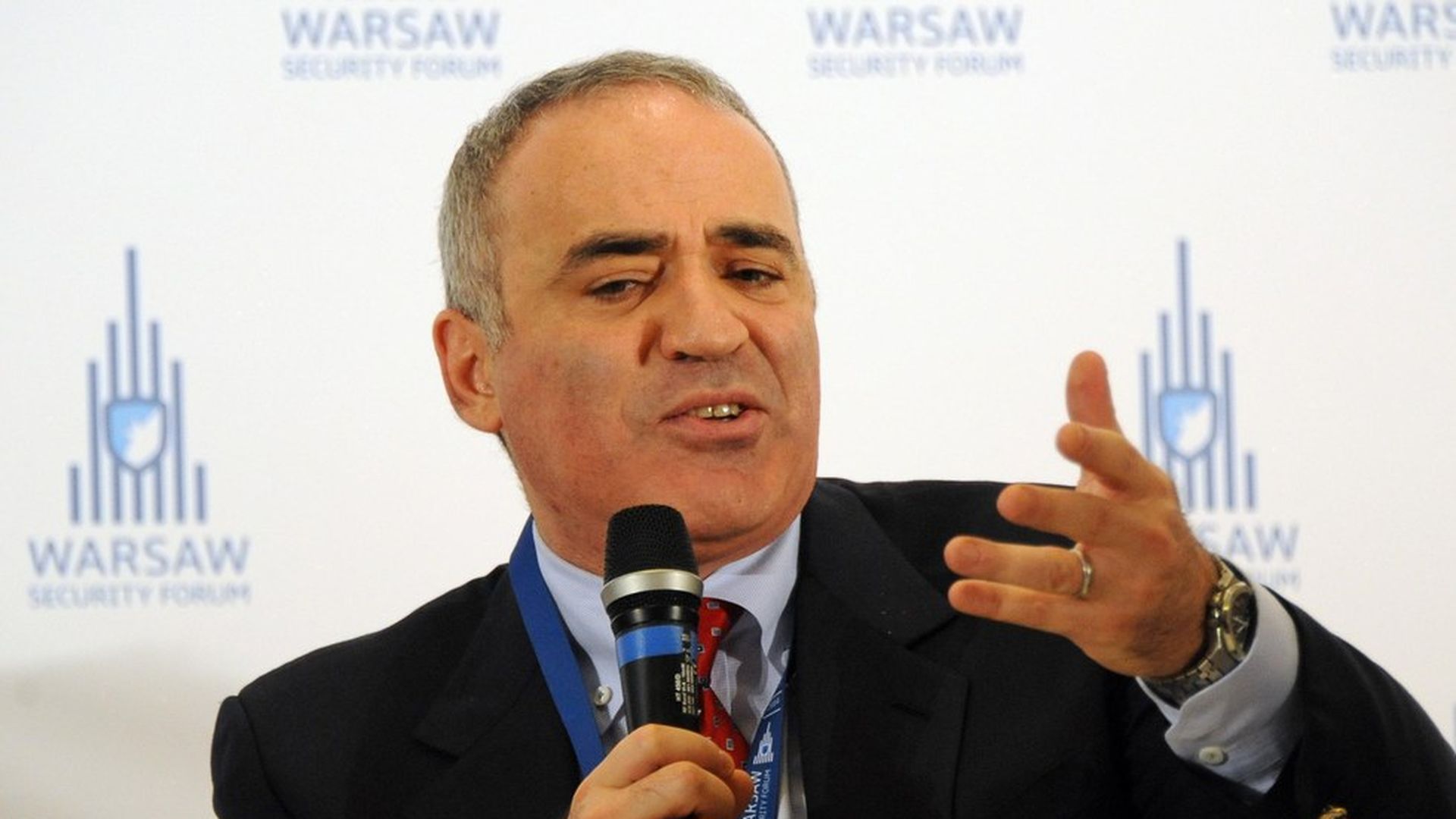 In trying to start a dialogue on the looming battle between man and machine, the TED conference turned to an expert on the subject: Chess champion Garry Kasparov, who famously lost a match to IBM's Deep Blue in 1997.
Kasparov argued, though, that it is ultimately a good thing when machines can take on a task formerly limited to humans.
Doomsaying has always been a popular pastime when it comes to technology. We must face our fears if we want to get the most out of our technology and we must conquer those fears if we want to get the best out of our humanity.
The bottom line: Trying to halt the pace of progress is a fool's errand, Kasparov argued. Instead, the goal should be for humans to make the most capable machines they can and focus on how to use that technology.
What's next: This debate will take center stage at TED on Tuesday, with sessions devoted to both "our robot overlords" and "the human response."
Kasparov has a fondness for the time when he could beat 32 of the world's best chess-playing computers at once.
"To me that was the golden age," he said. "Machines were weak and my hair was strong."
But, he noted, technology marches on and it's time for humanity to focus on its own strengths.
"Machines have calculations. We have understanding," he said. "Machines have objectivity. We have passion."
We should not worry about what our machines can do today. Instead we should worry about the things they still can't do. We will need the help of the new intelligent machines to turn our grandest dreams into reality.
Go deeper