Fusion GPS co-founder agrees to testify before House Intel Panel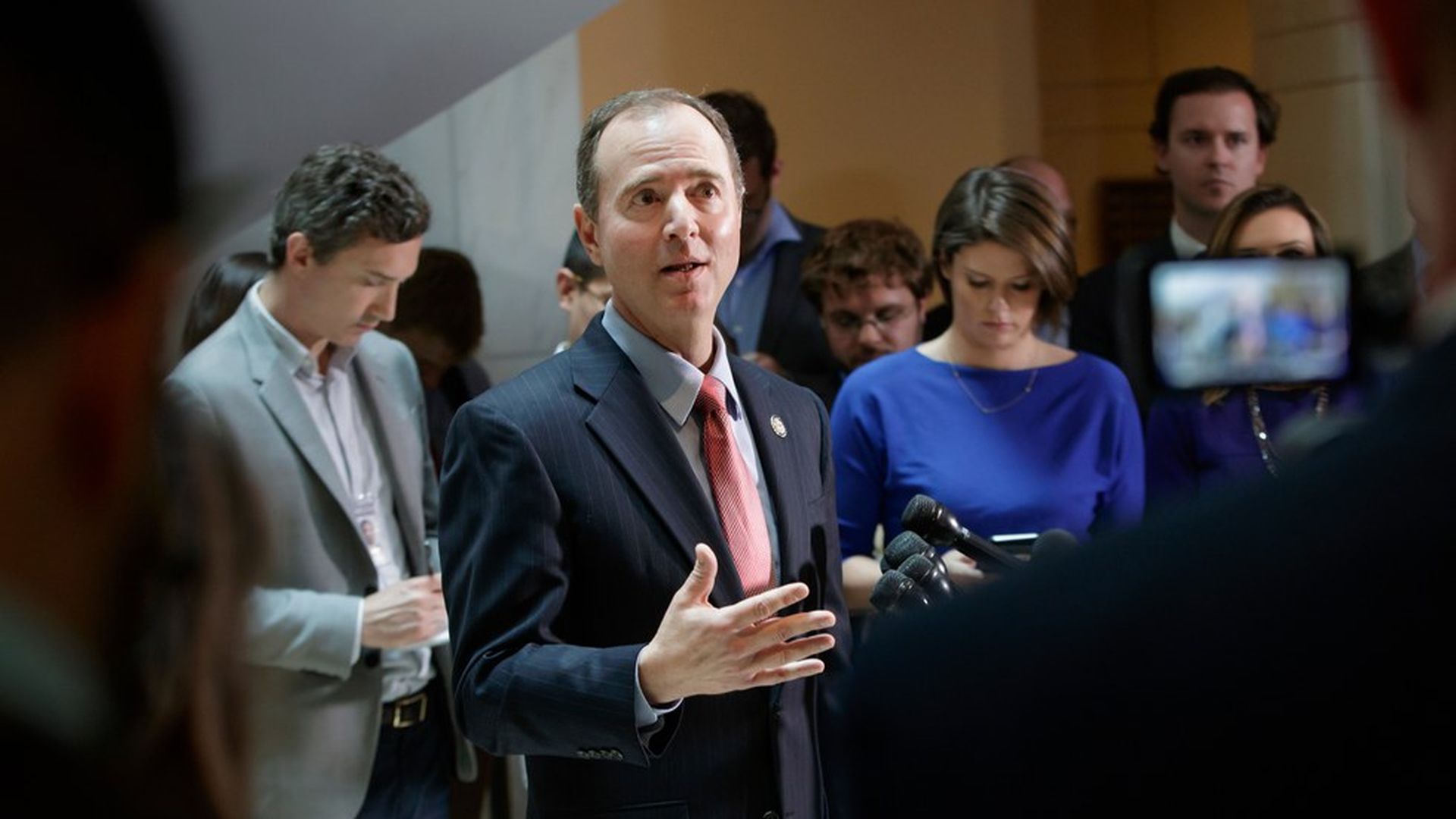 Glenn Simpson, a co-founder of Fusion GPS, agreed to testify in a closed-door setting before the House Intelligence Committee next week in exchange for the panel withdrawing a subpoena, per CNN.
Why it matters: Fusion GPS, a Washington-based investigative firm, has been under heightened scrutiny in recent months for commissioning the Steele dossier, which details Trump's alleged interactions with Russians during his campaign. The firm was also hired by Hillary Clinton and the DNC to collect damaging information about Trump.
More details:
Simpson testified before the Senate Judiciary Committee for 10 hours earlier this year in a closed session and provided information to the Senate Intelligence Committee under the condition that he would not be forced to waive privileges protecting the firm and the identities of its clients.
Fusion GPS attorney Josh Levy said in a statement Wednesday that leaders of the House Intel Committee agreed to interview Simpson under similar circumstances.
Court battle:
In addition to their subpoena for Simpson's testimony, the House Intel panel also issued a subpoena for Fusion GPS' bank records. But last month Fusion went to court to try to block the order.
It's unclear where the committee's attempt to obtain the records stands, but Levy said the current agreement for Simpson to testify is separate from the court battle over the records.
Go deeper