From warehouse to your door, a human may never touch your online purchase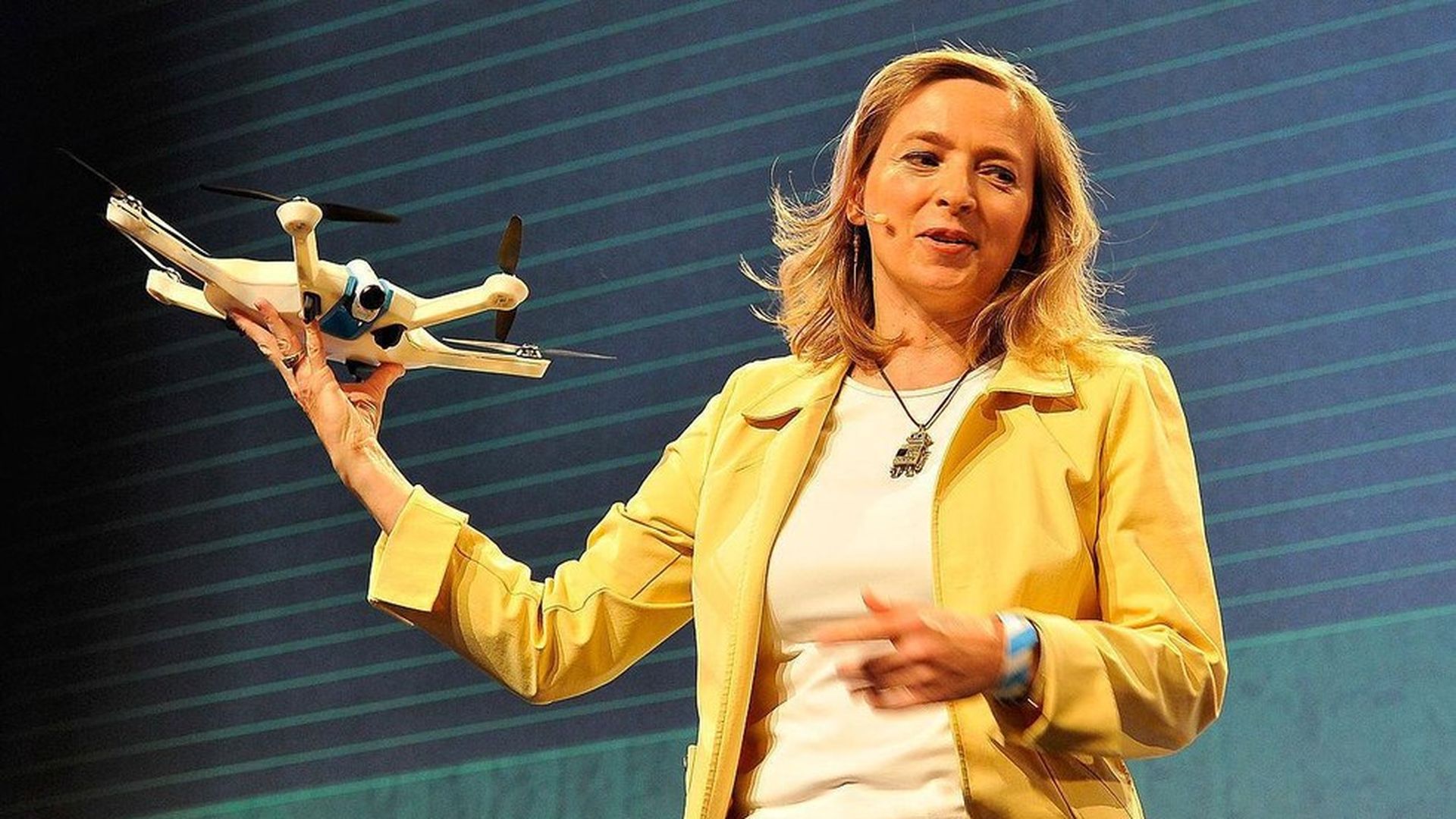 In a decade or so, the package delivery — from the time you click on an item you want until it arrives at your door — will almost never involve a human hand, according to a leading robot developer.
Against widespread layoffs of U.S. retail workers, Amazon earlier this year said it's hiring 100,000 new workers in its warehouses over the coming year or so.
But Helen Greiner — co-creator of the Roomba home vacuum, one of the best-selling robots of all time, and now CEO of a Massachusetts drone company called CyPhy — suggests that robots will not only hold most warehouse jobs, but also drive delivery trucks and carry packages to your door.
Or drones will drop them to you, safely checking for children before shouting out, "Clear the landing area."
"It's really not far-fetched because there are companies working on each part of it today," Greiner tells Axios.
She puts a timeframe of 10 to 15 years on end-to-end automated delivery.
How it will work: Greiner says, "There's companies working the fulfillment center robots. Amazon has Amazon Robotics. ... Then you have folks working on self-driving cars and also self-driving trucks that can do the other part of the chain, and then you've got the delivery robots that are going down city streets to deliver the packages. And then deliveries to your hotel room if you forgot your toothbrush. All these are happening today. Now we have to get together and coordinate the entire chain."
Go deeper