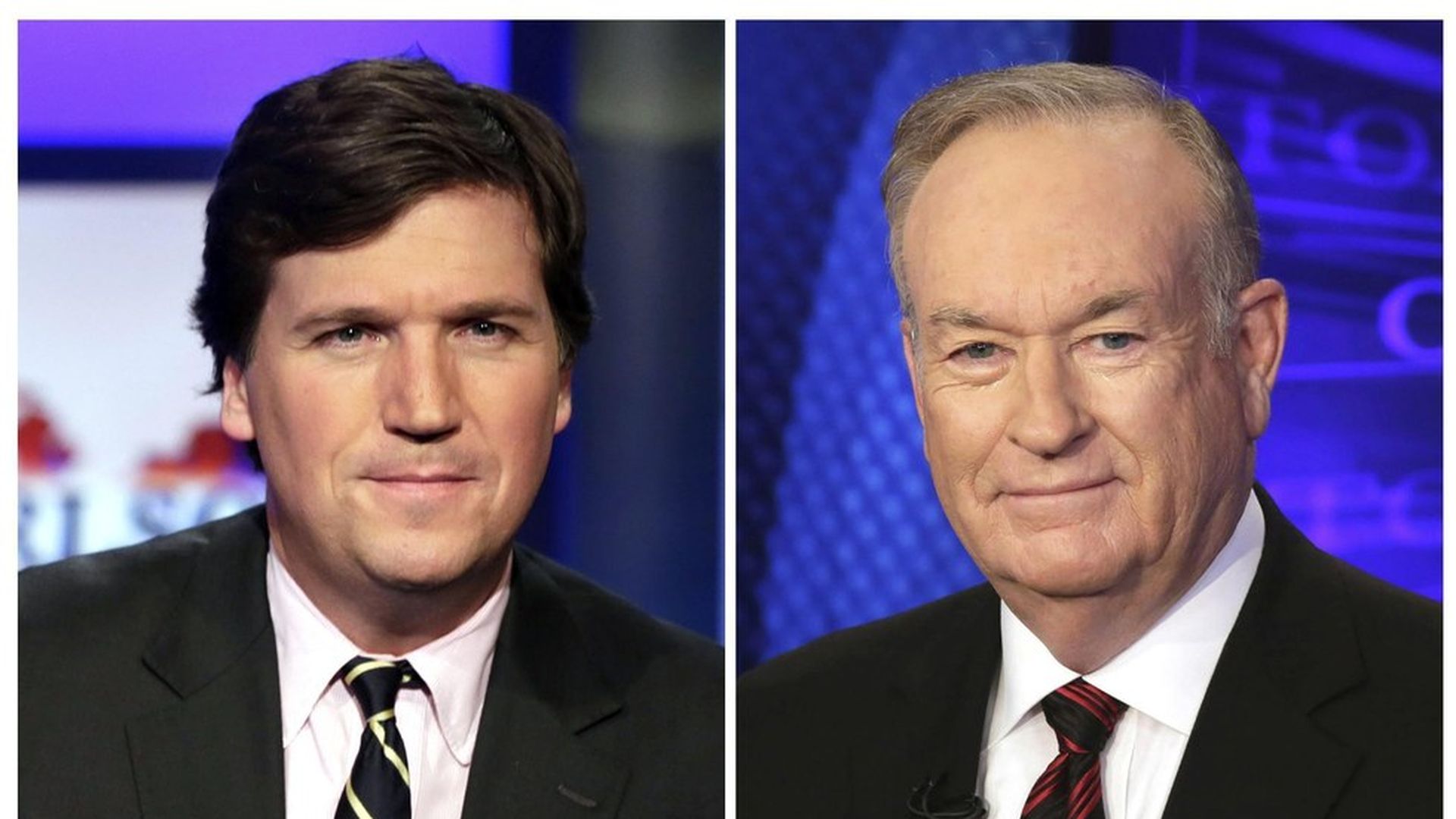 Competitors on the right are plotting to take advantage of the executive and talent shakeups at Fox News, which continued Monday with the departure of Bill Shine, longtime Roger Ailes consigliere.
What's happening: The profitable, influential, seemingly impregnable Fox News is suddenly vulnerable. In a massive disruption for right-wing media, Fox talent is on the market, the purge of the old-boy clique may continue, and there's huge internal paranoia about further lawsuits and revelations. On top of that, there are episodic pushes from the next generation of Murdoch leadership for changes in culture and personality.
Competitors circle:
Mediaite reports that "an alternative conservative network is being actively discussed amongst conservative fat cats": "[S]erious discussions are underway to create an alternative conservative cable network on the belief that the Fox News Network is moving too far to the left. ... The potential aim? Putting 'the old band' back together."
"Sinclair Broadcasting [home of Sharyl Attkisson] expands its footprint," by Axios' Shannon Vavra and Sara Fischer: "[N]ew hires and acquisitions around the U.S. come at an optimal time to snatch up conservative audiences; TheBlaze and Fox News just let go of their star anchors, Tomi Lahren and Bill O'Reilly."
The takeaway: Reinvigorated conservative media could help Trump as he heads toward midterms and a reelection race, with outlets scrambling to lock in Trump Nation with boosterish coverage.
Go deeper