Fox ditches 'Fair and Balanced' slogan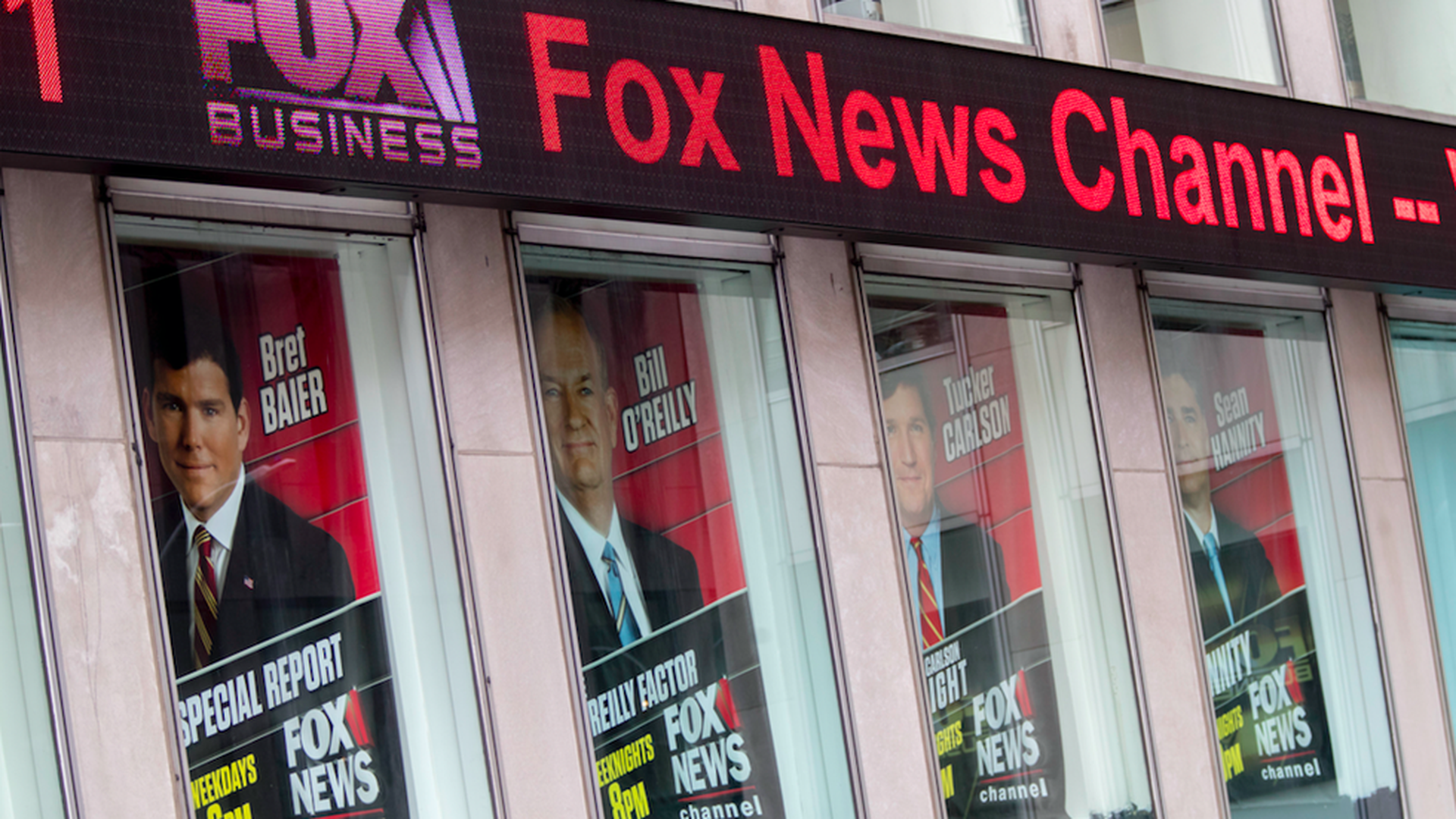 "Fair and Balanced" is out as Fox News' slogan, NY Magazine's Gabe Sherman reports. The slogan dates back to the network's founding in 1996, when it was coined by former chairman Roger Ailes.
The decision was made last summer by Fox News co-president Jack Abernethy, because the slogan had been "mocked" after sexual harassment claims against Ailes, Sherman reports, but the change isn't expected to impact coverage.
Why it matters: The slogan is a longstanding piece of Fox News' brand that's being dropped because of links to Fox's old guard, three senior members of which (Roger Ailes, Bill O'Reilly and Bob Beckel) were removed after a series of scandals over the past year. Aside from those ousters, Fox has yet to roll out any big digital, advertising or marketing changes.
Go deeper