Fortune businessperson of the year: Nvidia's Huang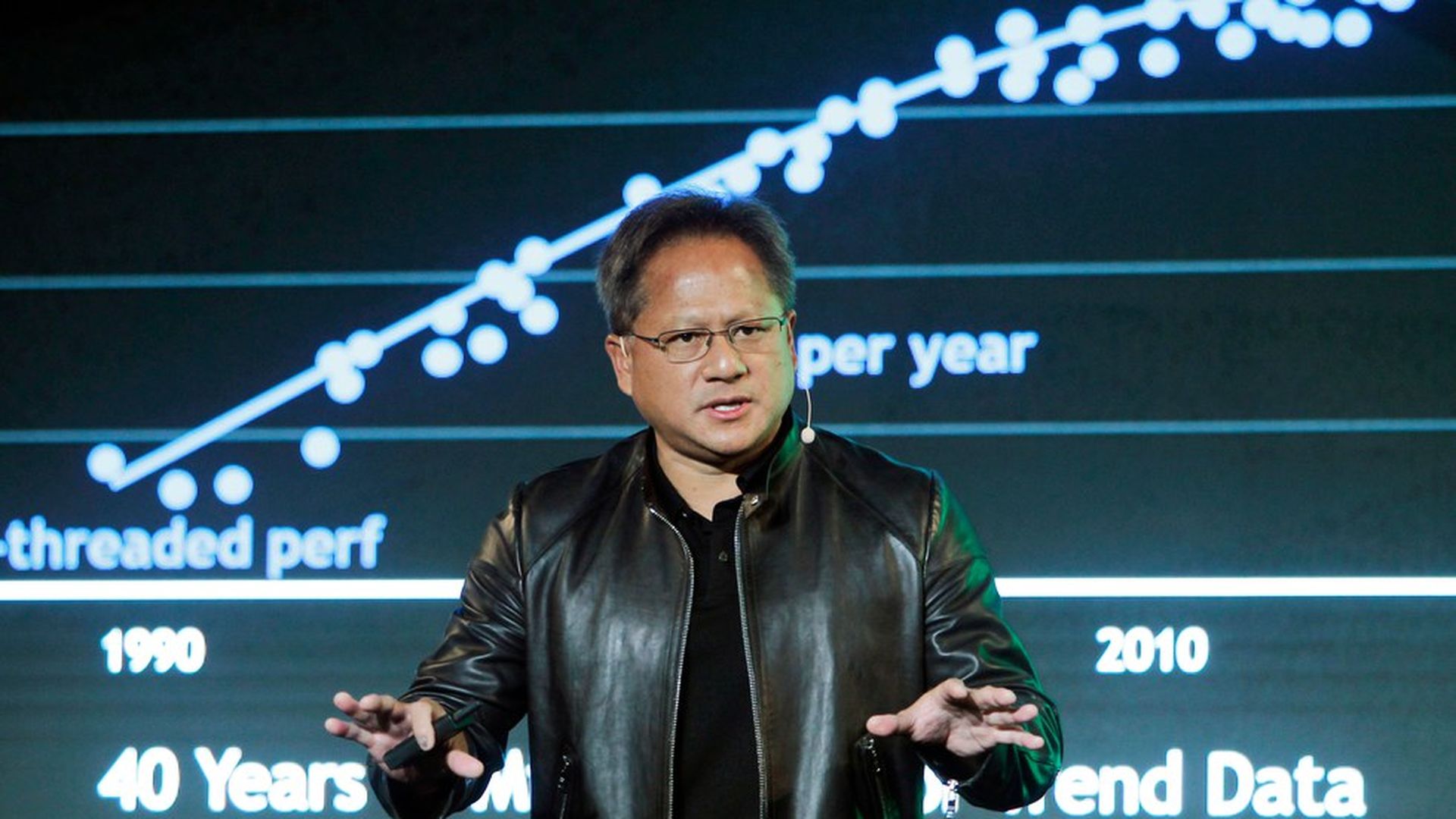 FORTUNE Businessperson of the Year is Jensen Huang, co-founder and CEO of chip maker Nvidia, based in Santa Clara:
Huang on why he started Nvidia:
"We ... observed that video games were simultaneously one of the most computationally challenging problems and would have incredibly high sales volume. ... Video games was our killer app — a flywheel to reach large markets funding huge R&D to solve massive computational problems."
Huang, born in Taiwan, is "the rare cofounder still running his company 24 years later. He ... foresaw a blossoming market for a new kind of computing early enough to reposition his company years in advance."
On the next billion-dollar opportunity: "The ability for artificial intelligence to write artificial intelligence by itself. ... We're seeing early indications of it now. Generative adversarial networks, or GAN. I think over the next several years we're going to see a lot of neural networks that develop neural networks.
"For the next couple of decades, the greatest contribution of A.I. is writing software that humans simply can't write. Solving the unsolvable problems."
On the company's name: "We couldn't think of one, so we named all of our files NV, as in 'next version.'" A need to incorporate the company prompted the cofounders to review all words with those two letters, leading them to "invidia," Latin for "envy."
FORTUNE's runner-ups: #2 Jamie Dimon (CEO, JPMorgan Chase) ... #3 Marc Benioff (CEO, Salesforce) ... #4 Jeff Bezos (CEO, Amazon) ... #5 Mary Dillon (CEO, Ulta Beauty) ... #6 Ajaypal "Ajay" Banga (CEO, Mastercard) ... #7 Huateng "Pony" Ma (CEO, Tencent Holdings) ... #8 Dan Schulman (CEO, PayPal) ... #9 Marillyn Hewson (CEO, Lockheed Martin) ... #10 Francisco D'Souza (CEO, Cognizant).
Go deeper