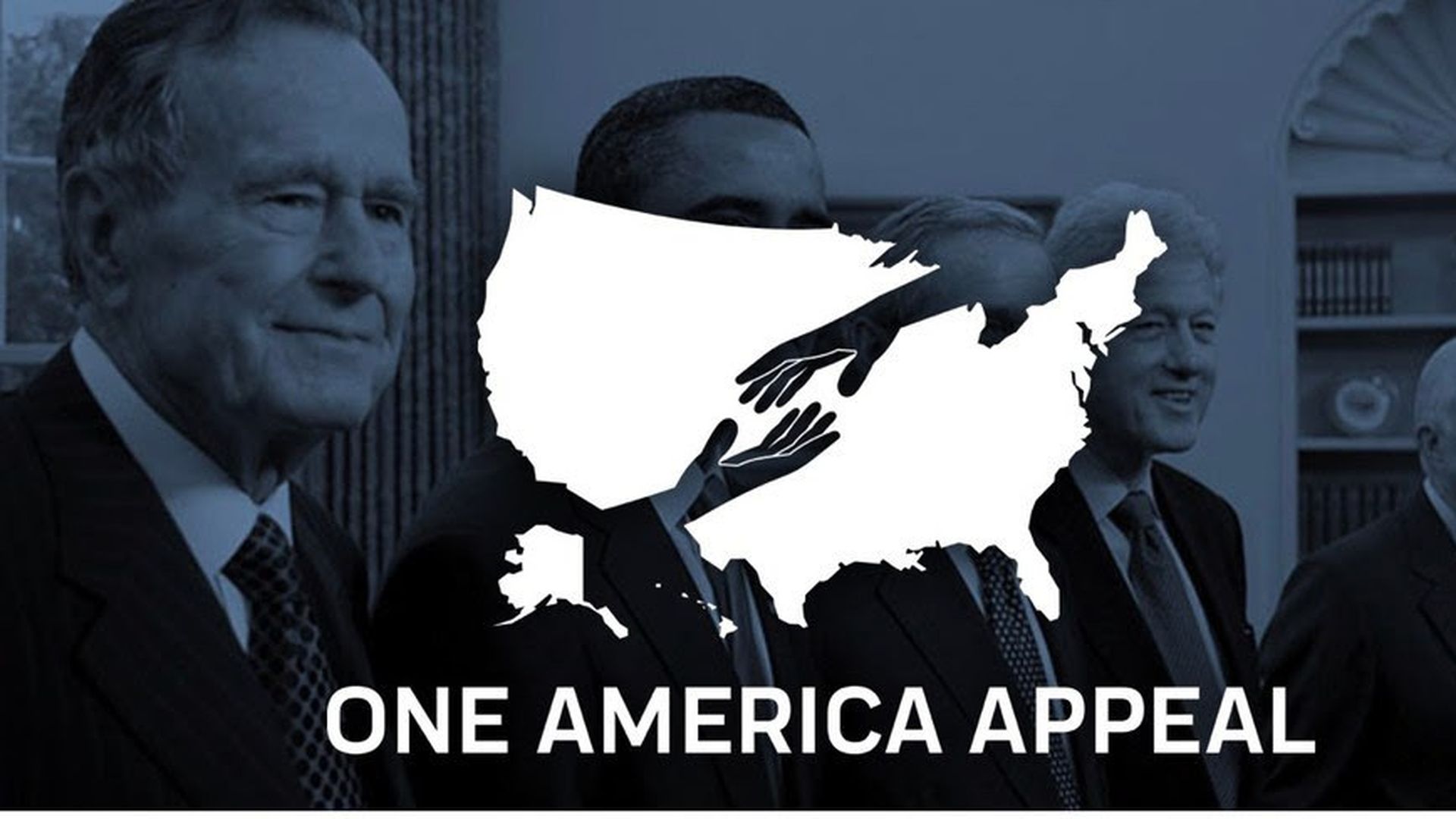 "The 'One America Appeal' launched last week by all five living former presidents to raise private money for hurricane victims ... announced that their efforts will also aid Floridians impacted by Hurricane Irma."
"A special restricted account has been established through the George H. W. Bush Presidential Library Foundation ... to ensure 100 cents out of every dollar goes to assist hurricane victims. In addition to the Florida Disaster Recovery Fund, donations will also be shared with the Hurricane Harvey Relief Fund focusing on the greater Houston region, and the Rebuild Texas Fund."
Donate, and see the former president in two 30-second videos, including one that'll be on "Monday Night Football" tonight.
Go deeper