Ford replaces CEO Mark Fields with autonomous driving exec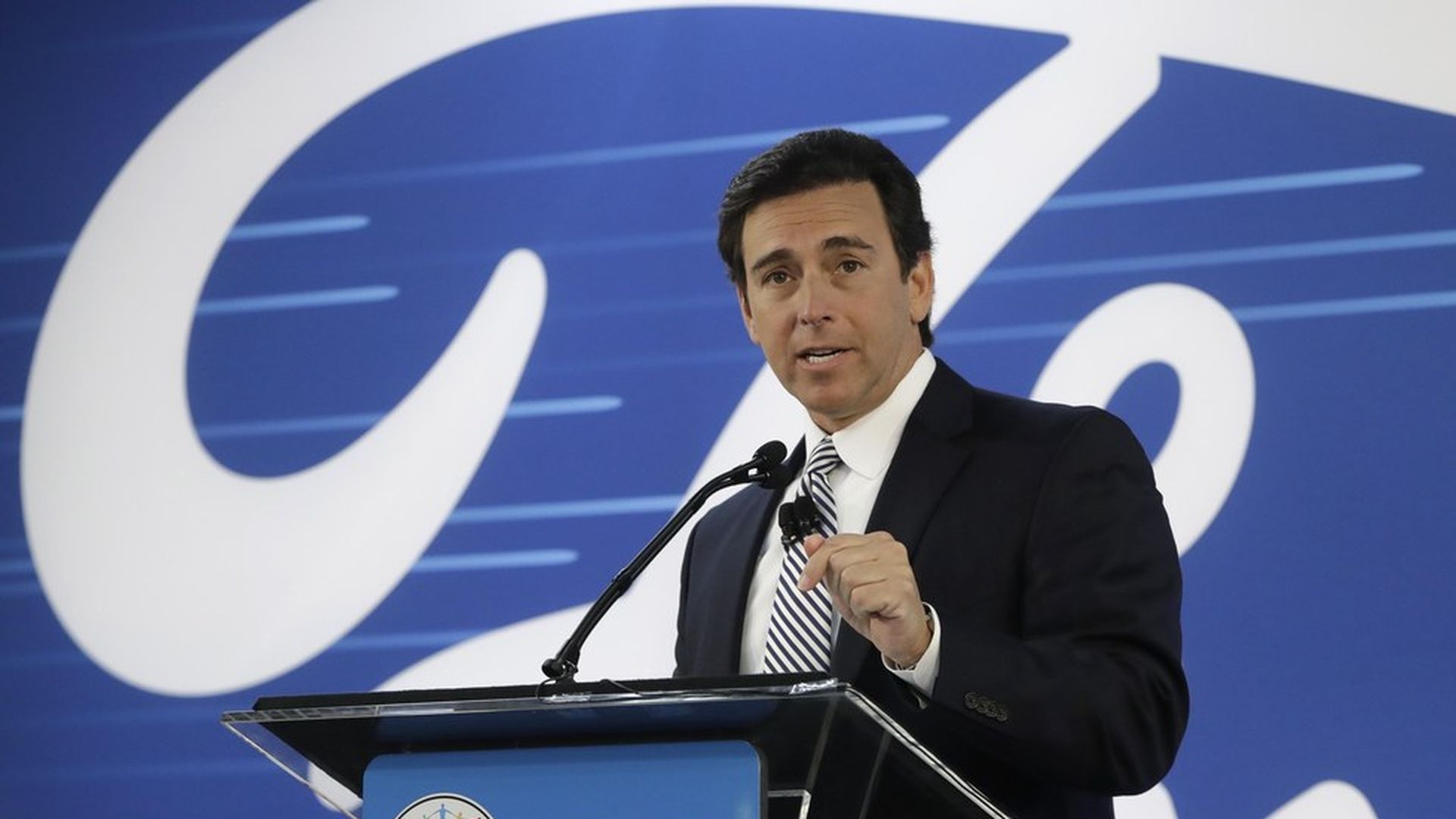 Ford will announce Monday morning that it is replacing CEO Mark Fields with Jim Hackett, who ran Steelcase furniture for 20 years before joining the car company, reports The New York Times. Hackett most recently headed Ford's autonomous vehicle subsidy, known as Ford Smart Mobility.
Under Fields, who served as CEO for three years, Ford shares dropped 40 percent. He also was criticized by investors and the board for failing to make Ford a competitive player in the development of high-tech vehicles for the future.
Between the lines: The shake-up shows that Ford is shifting its focus to accelerate its self-driving technology. As the NYT points out, Ford has lagged behind other large automakers like General Motors and tech companies like Google, both of which have already begun testing their own autonomous vehicles. Ford is promising it will have a fully operating driverless car on the road by 2021.
Go deeper