Flashback: McConnell on tax reform and infrastructure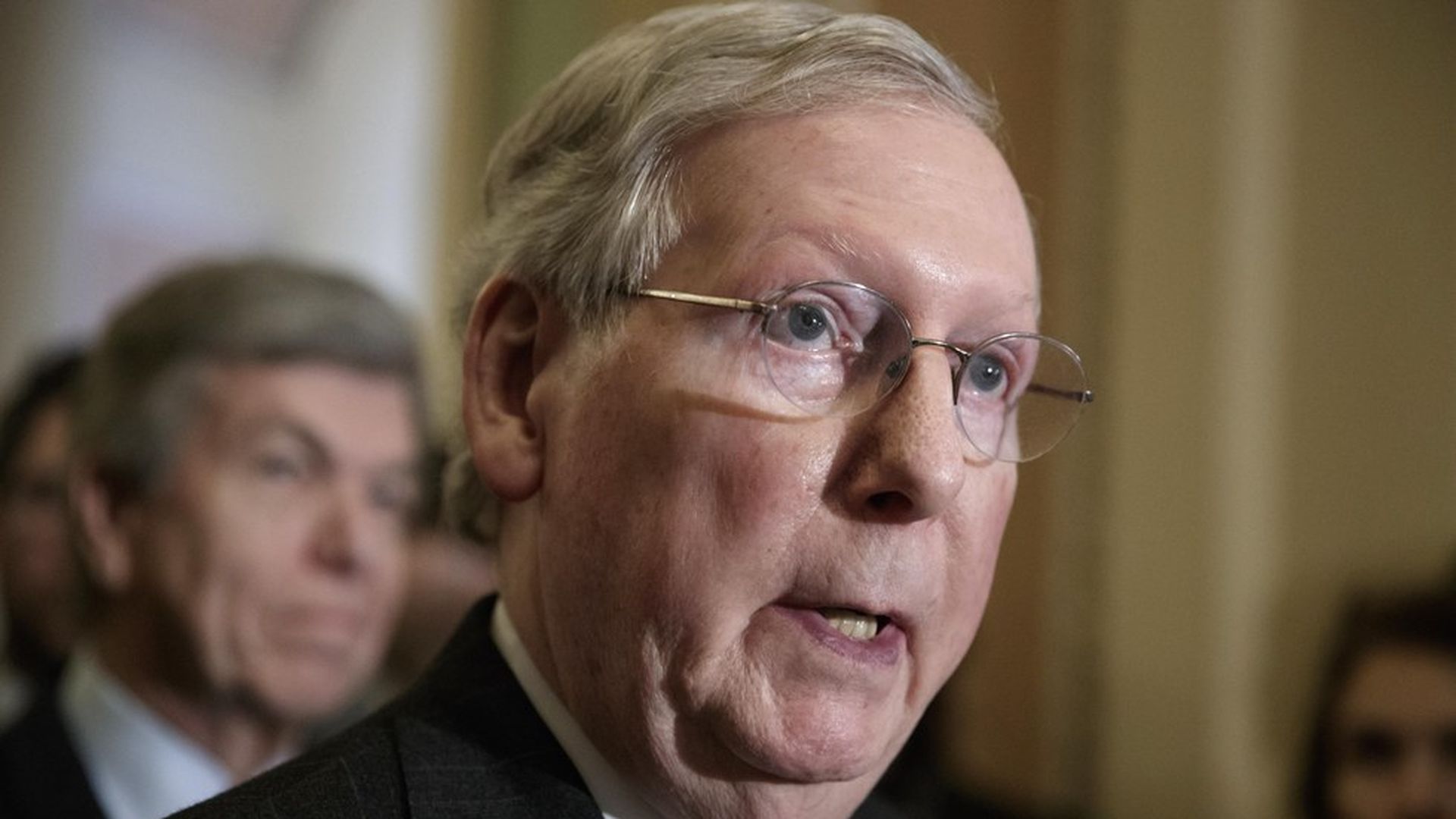 The Trump administration is looking at concurrently tackling tax reform and infrastructure, as Axios' Jonathan Swan scooped last night. Back in January, National Journal Alex Rogers asked Senate Majority Leader Mitch McConnell what he thought about tying the two together. Quotables:
"I'm not interested in doing anything like the stimulus... It's like withdrawing the funds from the bank and lighting a match to it and adding that much to the deficit."
"Whatever we do needs to be credibly paid for... the way transportation projects really, actually occur is at the state level. They're the ones who build roads, repair roads and actually spend the gas-tax money..."
McConnell's questions: What is the administration going to recommend? How big is it? How do we pay for it? How is it going to be structured?
Go deeper