Fissures in GOP threaten Trump's agenda, 2020 plans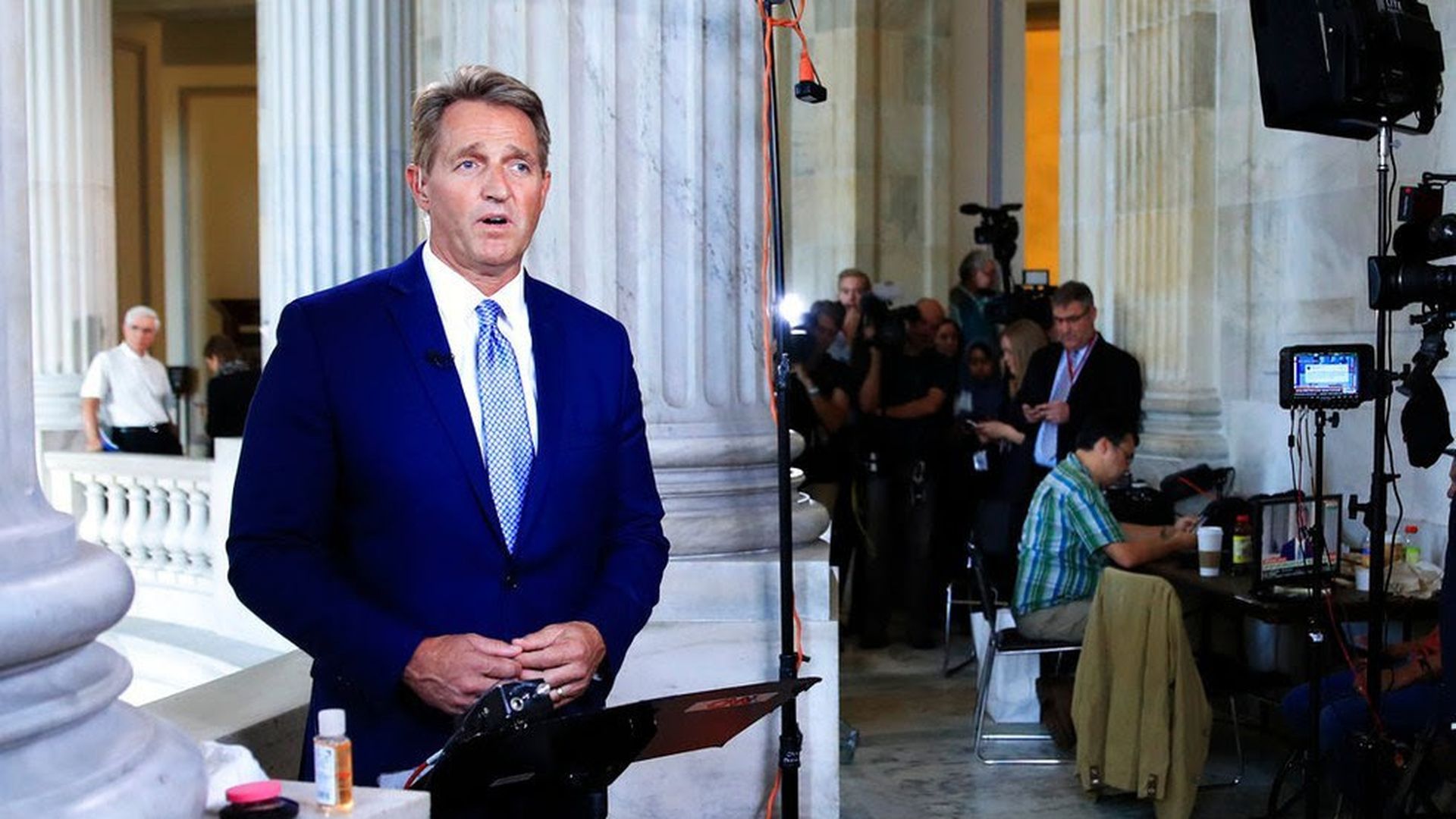 Despite the fact that Trump enjoys public support (despite private gripes) from most of the 49 Senate Republicans (asides from Senators Flake, Corker, and McCain) and 239 House Republicans, including every person in elected leadership, some Republicans fear his inexplicable fights with GOP senators could have downstream consequences he doesn't seem to be considering:
Why it matters: Republican strategist Alex Conant emails: "To be successful, Trump needs a united Republican Party. A divided party loses elections."
Alienating members of his party could diminish the chances tax reform will pass, and therefore increase the chances Democrats will take back the House.
As tax reform's chances get squishier in the Senate, House members may be less likely to take a vote that hurts particular special interests and increases the deficit.
How it's playing ... N.Y. Times 2-column lead, "IN BITING SPEECH, FLAKE DENOUNCES 'RECKLESS' TRUMP: Adds to Wave of Criticism Within G.O.P." (See the page) ... WashPost 5-column lead, "2 GOP senators issue blunt warnings on Trump" ... Wall Street Journal 5-column lead, "Rift Widens Among Republicans" ... Bloomberg: "Trump Courted a GOP Rebellion. Now He's Got One."
Go deeper