First day of GOP retreat: Obamacare repeal 101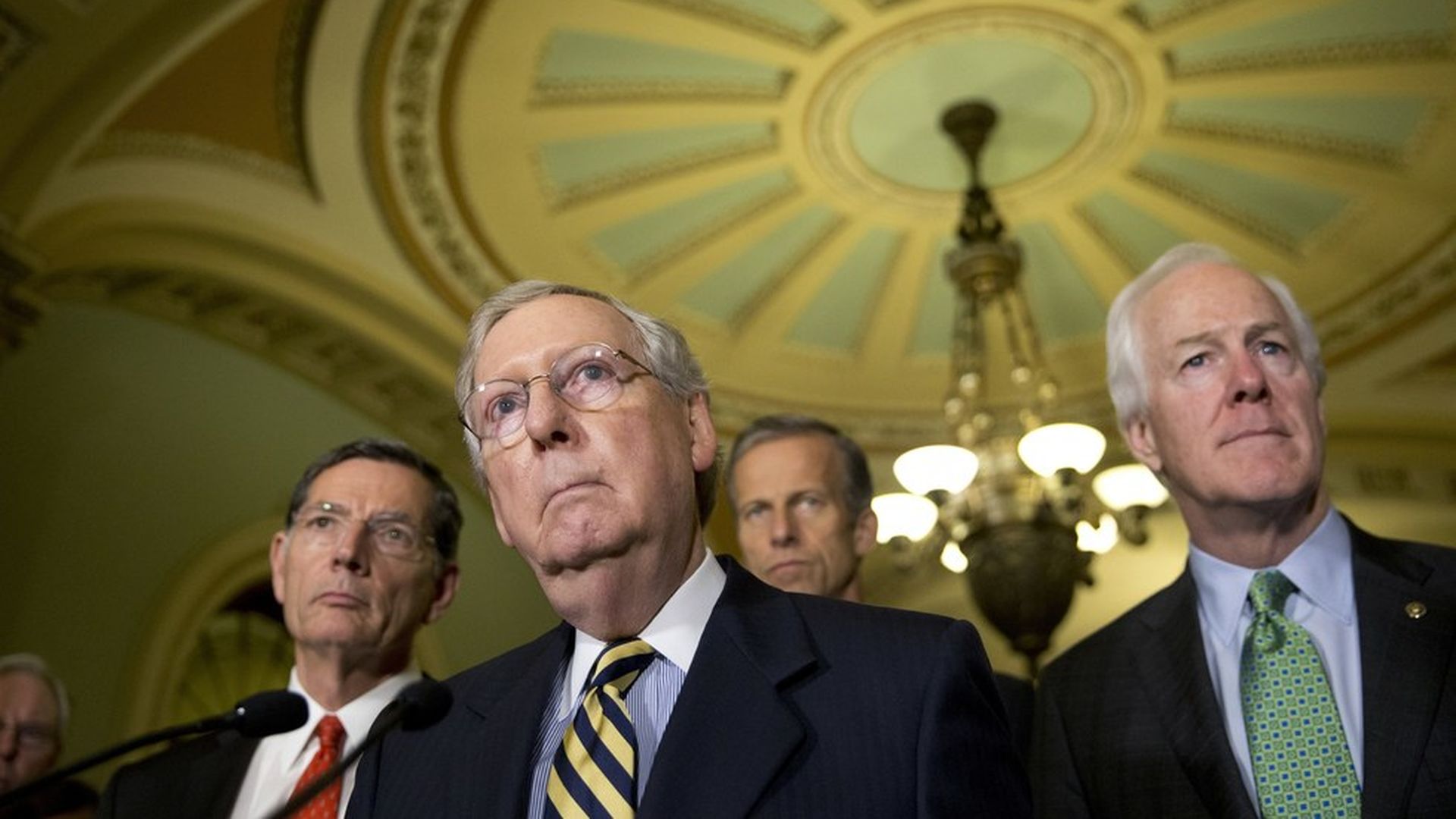 PHILADELPHIA — The first day of the GOP retreat focused on Obamacare repeal's "state of play," filling in members who haven't been following the day-to-day developments.
They also discussed tax reform, which could be "potentially intertwined" with repealing and replacing the health care law, Sen. Bill Cassidy told me. One of the big outstanding questions is what to do about Obamacare's revenues and figuring out "how much of those could be used for tax reform, and how much of those could be used to fund a replacement."
But as far as deciding policy details, "actual policy specifically did not come up," he said. Sens. John Barrasso and Lamar Alexander spoke to Senate Republicans about health care after Majority Leader Mitch McConnell and Speaker Paul Ryan addressed a joint House-Senate audience.
There's also still no detailed timeline, Cassidy said, at least in the Senate. Rep. Diane Black said earlier in the day House committees will begin marking up the repeal bill — which will contain pieces of replacement — in the next two weeks. A vote is expected on the House floor at the end of February or the beginning of March.
Go deeper