First asteroid seen from outside our solar system has bizarre shape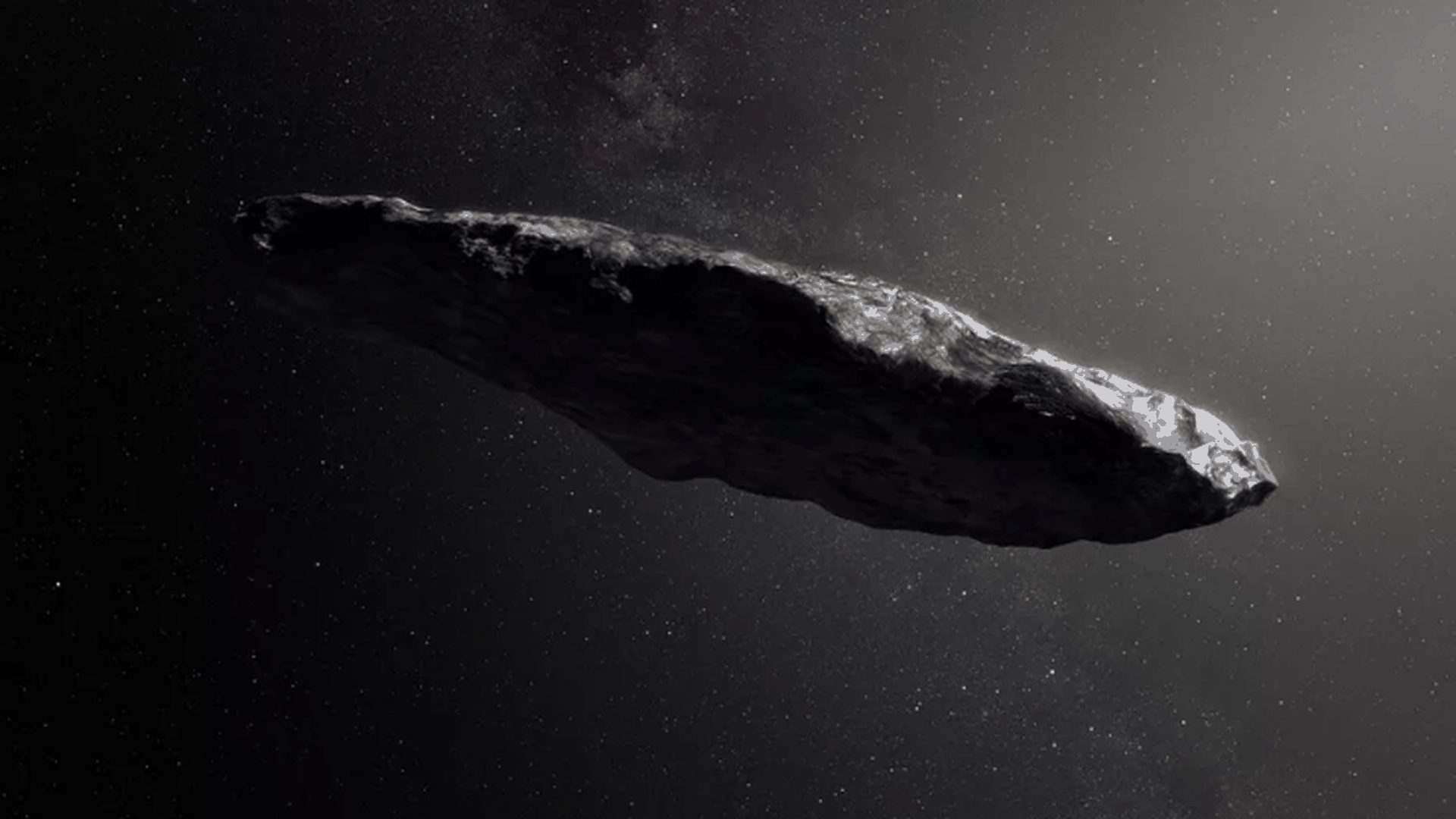 Astronomers today confirmed that an asteroid first spotted zipping through our solar system last month came from another star system. 'Oumuamua — Hawaiian for "a messenger from afar arriving first" — is one of the most elongated cosmic objects known to date.
Why it matters: 'Oumuamua's bizarre shape is unlike any other asteroid seen yet, and could "provide new clues regarding into how other solar systems formed," according to a NASA press release.
'Oumuamua's distinguishing characteristics, detailed by a team of astronomers led by Karen Meech from the Institute for Astronomy in Hawaii, and published Monday in the journal Nature:
'Oumuamua's orbit isn't possible in our solar system, the researchers concluded, meaning it came from another solar system.
The cigar-shaped asteroid is dark and reddish, and is about ten times long as it is wide.
Unlike comets, it doesn't have any gas or dust surrounding it. But it is similar to some comets and asteroids. "This is important because it suggests that planetary compositions like ours could be typical across the Galaxy," Stuart Clark writes in the Guardian.
According to NASA, these properties "suggest that 'Oumuamua is dense, comprised of rock and possibly metals, has no water or ice, and that its surface was reddened due to the effects of irradiation from cosmic rays over hundreds of millions of years."
Timeline:
The object was first discovered Oct. 19 by the University of Hawaii's Pan-STARRS1 telescope. Soon after, telescopes around the globe, including the European Southern Observatory's s Very Large Telescope in Chile, began measuring the asteroid's characteristics.
The asteroid can still be seen by large ground-based telescopes, but it is rapidly fading from view as it travels away from Earth. It is expected to no longer be detectable around mid-December.
Go deeper