Fired U.S. Attorney was investigating HHS Secretary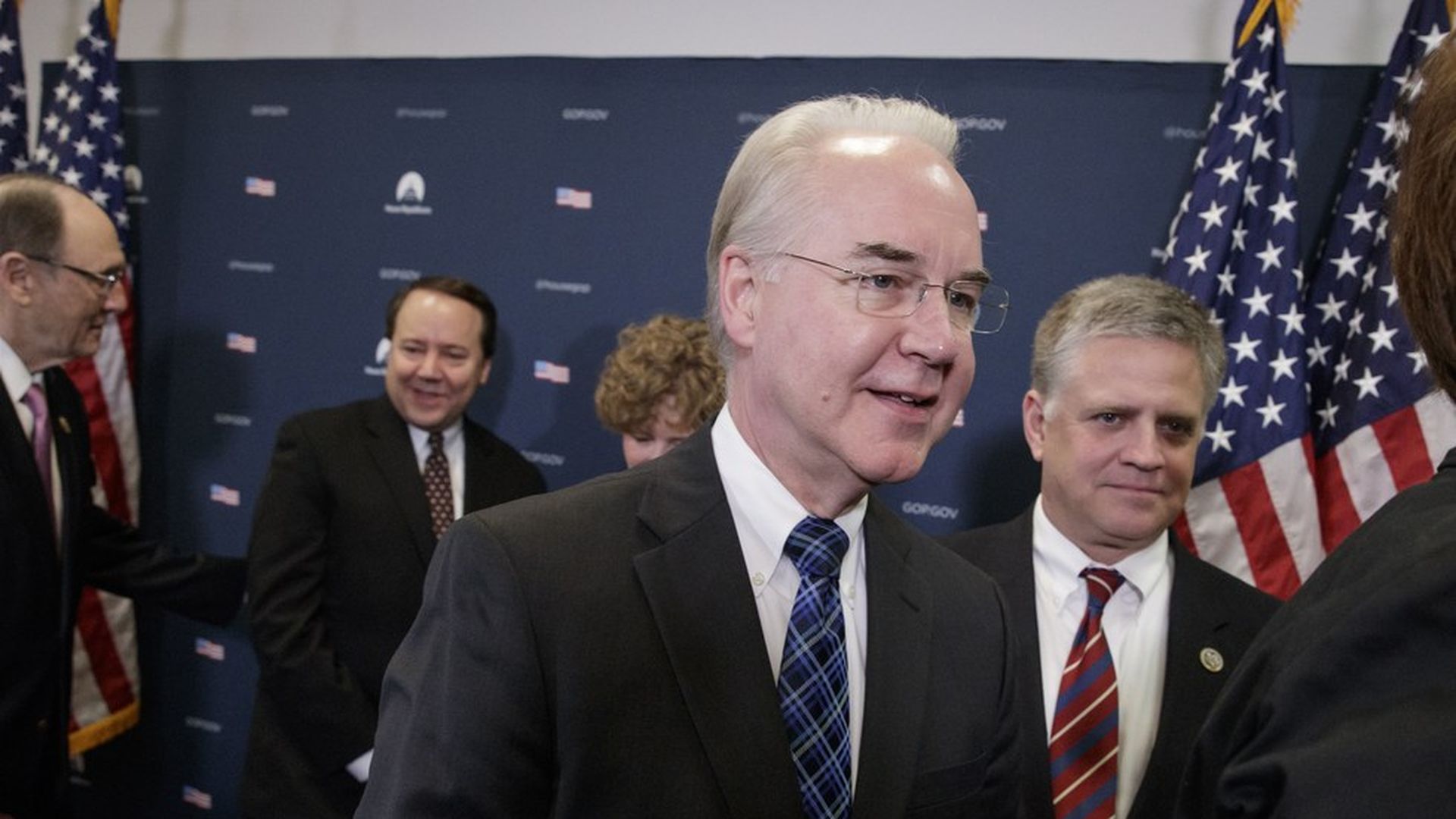 U.S. Attorney Preet Bharara investigating Health and Human Services Secretary Tom Price when he was fired by Donald Trump, according to ProPublica. Bharara was reportedly overseeing an investigation into stock trades worth hundreds of thousands of dollars that Price made while serving in Congress.
Recall, the Trump team originally asked Bharara to stay in his role even as the new administration came in, but then last week asked him to resign along with 45 other U.S. attorneys. He declined, and was fired.
Why it matters: Watch for Democrats to demand investigations — and see if Republicans take them up on it. Keep your eye on Senate Judiciary Committee chairman Chuck Grassley.
Go deeper