Federal judge blocks Trump's sanctuary cities order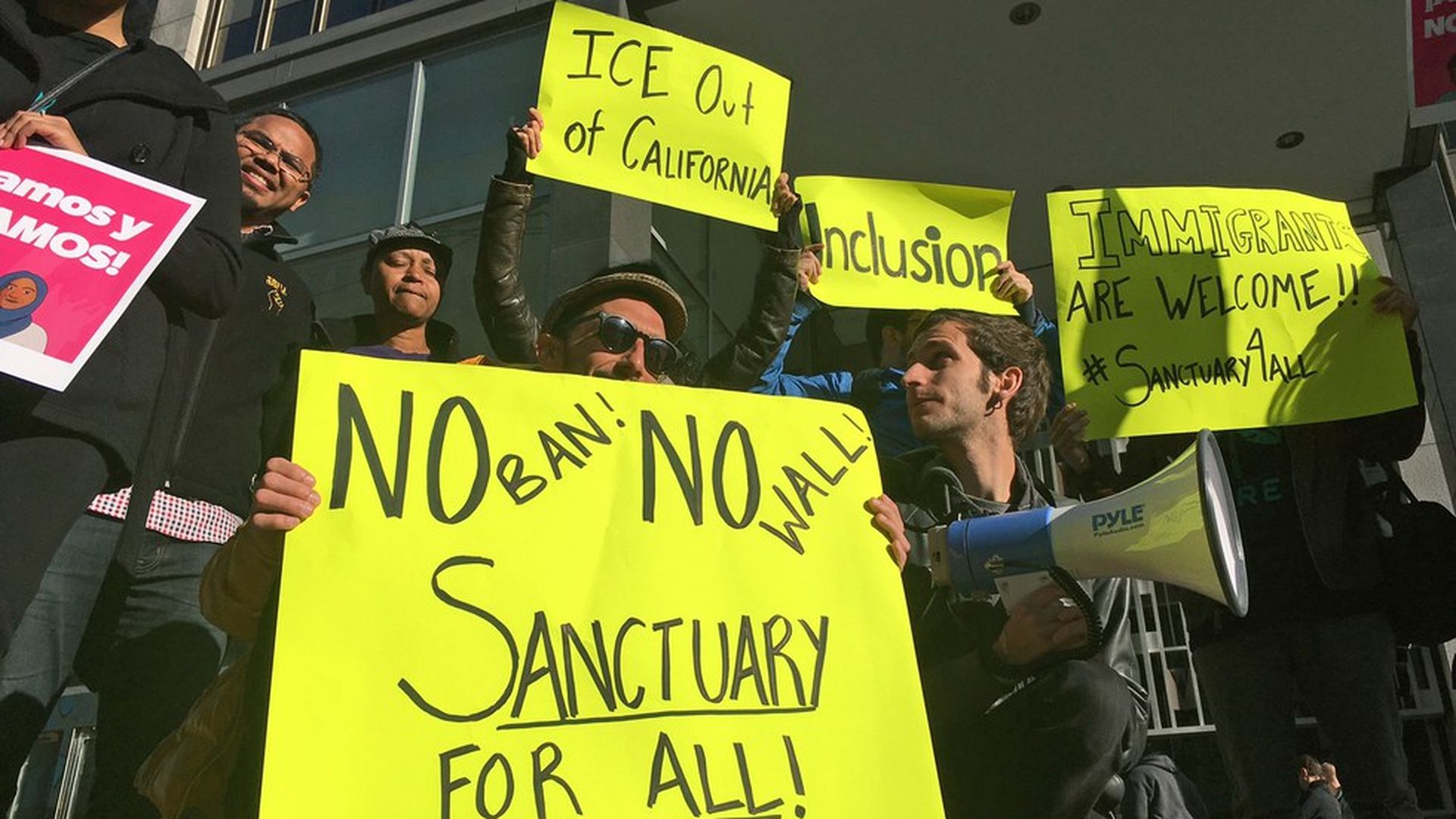 A federal judge from California issued a permanent block to President Trump's sanctuary cities executive order, which deny funding to cities that refuse to cooperate with federal efforts to identify and deport undocumented immigrants, per CNN.
Why it matters: The judge's ruling is the latest in a string of backlash from the judicial branch in response to the Trump administration's policies. Other federal judges have also reined in the executive branch by questioning the constitutionality of Trump's travel ban.
More details on the sanctuary cities ruling:
District Judge William Orrick argued, in lawsuits brought forth from San Francisco and Santa Clara, that Trump's order violated the constitution's separation powers doctrine as well as the Fifth and Tenth amendments.
Orrick initially issued a temporary block of the order last spring, and Trump immediately lashed out on Twitter in response. "See you in the Supreme Court!" he wrote.
Reaction to the ruling:
San Francisco city attorney Dennis Herrera said in a statement: "This executive order was unconstitutional before the ink on it was even dry ... We live in a democracy. No one is above the law, including the president."
Department of Justice spokesman Devin O'Malley: "The District Court exceeded its authority today ... The Justice Department will vindicate the President's lawful authority to direct the executive branch."
Get smart: Chicago, New York, Los Angeles and San Francisco have also refused to comply with the sanctuary cities order.
Go deeper