Federal judge blocks Trump's latest travel ban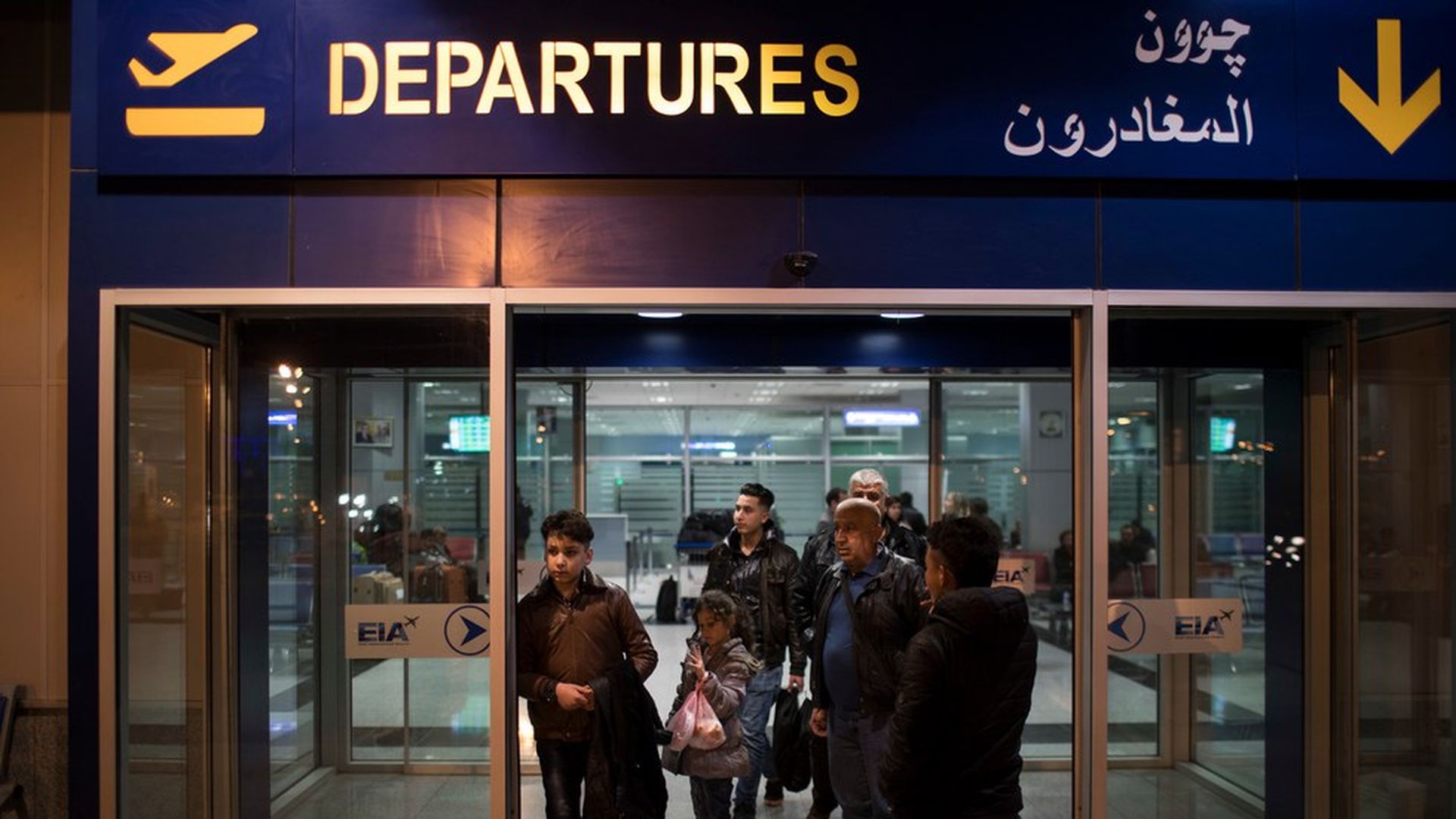 A federal judge in Hawaii has blocked President Trump's third attempt at implementing a travel ban, which was set to go into effect Wednesday.
What's next: The administration is almost certain to appeal, meaning the revised ban could again reach the U.S. Supreme Court. But for now, the block means the administration cannot deny travelers from six of the eight countries officials said were either unable or unwilling to provide the information the U.S. requested for entry.
His quote: Judge Derrick K. Watson in Hawaii, who issued a temporary restraining order against the administration, said the latest version of the ban, "suffers from precisely the same maladies as its predecessor."
What's in question: As with the previous versions, the underlying decision relies on whether the ban is based on animosity toward Muslims.
What makes this ban different from the previous versions: The latest order was only passed after the U.S. underwent extensive negotiations with other countries for more information that would vet their citizens. The list of countries affected by the ban also now includes North Korea and Venezuela, two countries that are not Muslim-majority. The other countries include Syria, Libya, Iran, Yemen, Chad, and Somalia.
What critics are saying: Challengers argue the additions are largely "symbolic," per the Washington Post's Matt Zapotosky, who writes that the new order would only impact" certain government officials from Venezuela, and very few people actually travel to the U.S. from North Korea each year."
Go deeper