Federal court grants temporary reprieve to refugees stranded by Trump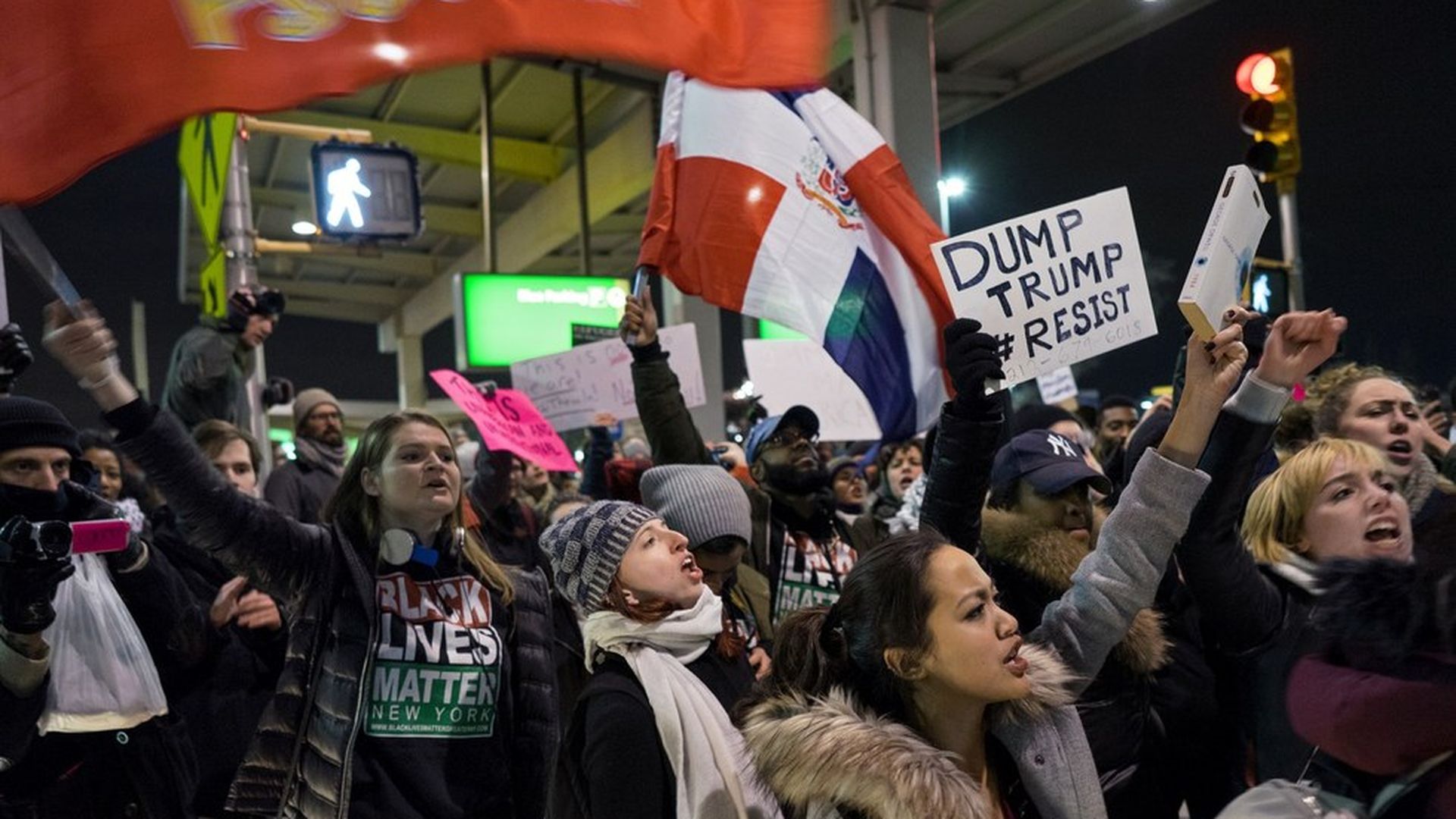 The Eastern District of New York has granted a stay on at least some portions of the Trump administration's executive order on immigration restrictions from seven majority-Muslim nations.
The case was filed this morning in federal court by the ACLU on behalf of two Iraqi citizens entering the country on special immigrant visas who were subsequently detained upon arrival and expanded to include a class made up of all those similarly situated.
What we know right now…
The executive order is now frozen until the case can briefed, probably in February.
No one who is currently being held can be sent back to their country of origin, but whether they will be released is unclear.
The judge ordered the federal government to provide a list of all people currently held in detention.
According to the ACLU's lawyer, there still can be no new arrivals from countries under the ban, but the ACLU — and other organizations — are working to file additional suits to roll back other portions of the order.
You can read the full text of the stay here.
Go deeper