FDA approves new eczema drug, list price set at $37k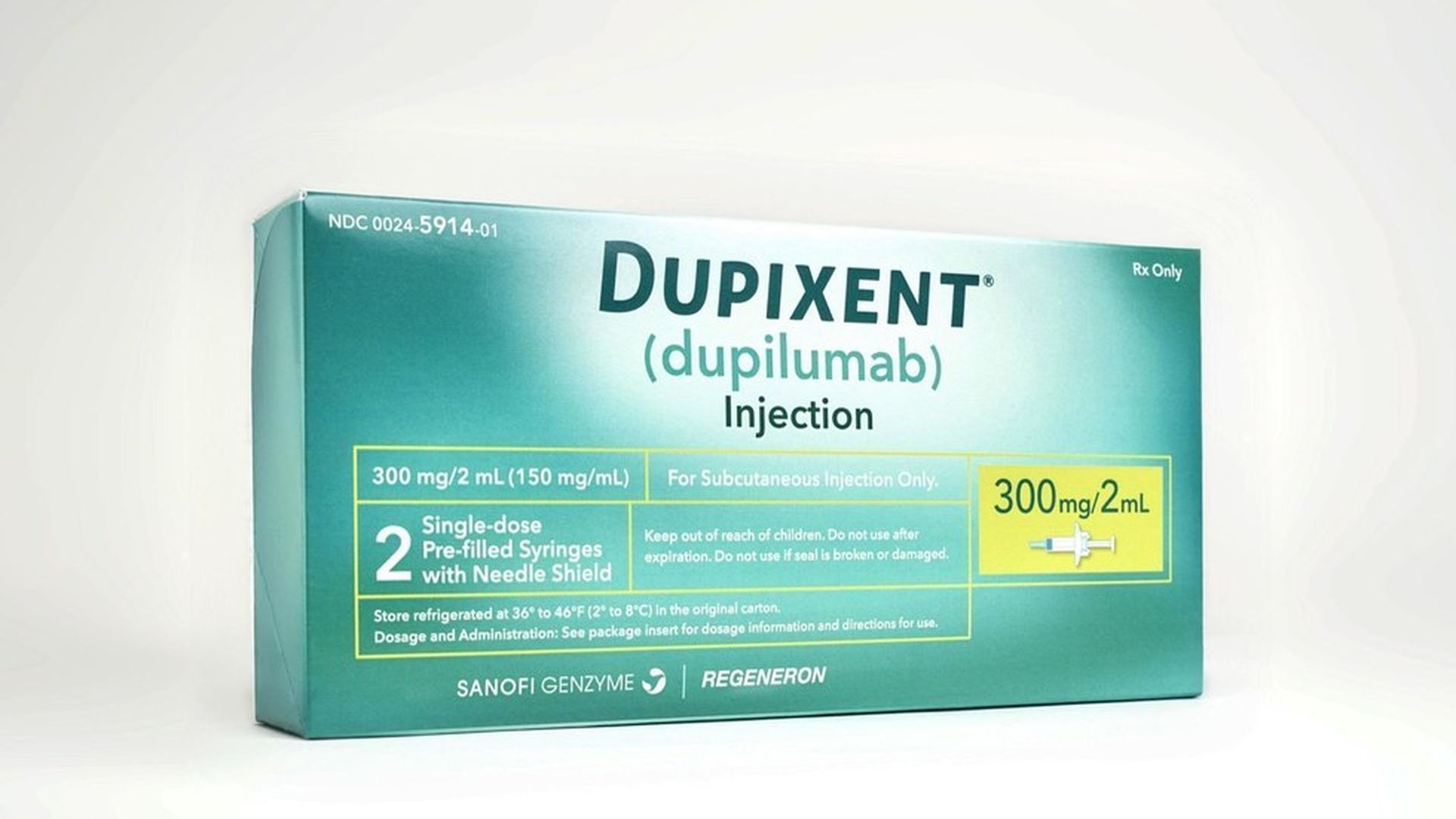 The FDA approved Regeneron Pharmaceuticals Inc. and Sanofi SA's new eczema drug Dupixent for sale today with the companies setting the list price at $37,000 annually, per the WSJ.
The companies made a point to negotiate with pharmacy-benefit managers and non-profit officials to set an acceptable price to ensure that patients can receive the drug with the fewest restrictions possible. Even still, CVS Health Corp. told the WSJ that the drug "will be expensive" for patients.
Still, the pricing is a genuine compromise that shows Regeneron and Sanofi put some thought into their decision given the political dynamics and negative headlines that have recently plagued high drug pricing.
Go deeper