FBI may have missed its best chance to unlock Texas shooter's phone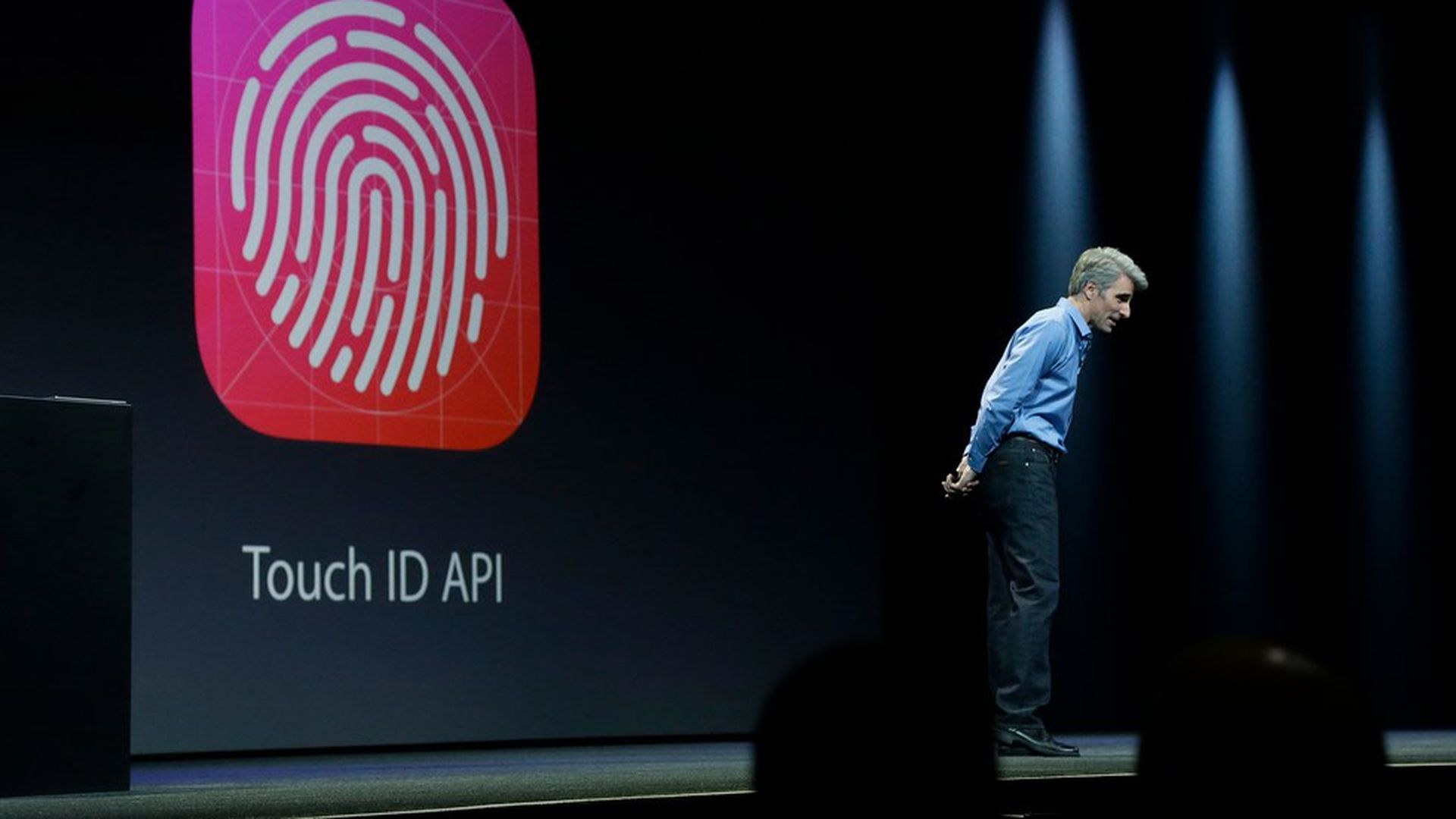 The FBI complained last week that it had been unable to access the smartphone of the Texas church shooter, an echo of the San Bernardino shooting.
Yes, but: If, as has been reported, the phone is an iPhone, law enforcement may have missed its easiest, best opportunity to access the phone and avoid another fight over encryption.
As morbid as it sounds, authorities might have been able to unlock the phone using the dead shooter's finger had they moved quickly, assuming he had a recent iPhone with Touch ID enabled. (Touch ID times out and requires a passcode after 48 hours).
Why? Being alive doesn't appear to be a requirement for activating Touch ID, as evidenced by this YouTube video that shows a fingerprint replica being attached to a foam finger.
What's happening now: Sources say that the agency hasn't yet contacted Apple.
Apple, for its part, said in a statement that it reached out to the FBI after the press conference and offered assistance and said it "would expedite our response to any legal process they send us."
That said, Apple doesn't have access to the passcode used by iPhone owners and, in the past, has resisted rewriting its software to allow law enforcement an unlimited number of guesses.
Also: In case you were wondering, the agency likely wouldn't have had the biometric option had the killer been using an iPhone X with Face ID. Face recognition generally requires the user to be gazing directly at the phone to unlock it.
Go deeper