FBI investigating why Russia sent $30K to its U.S. embassy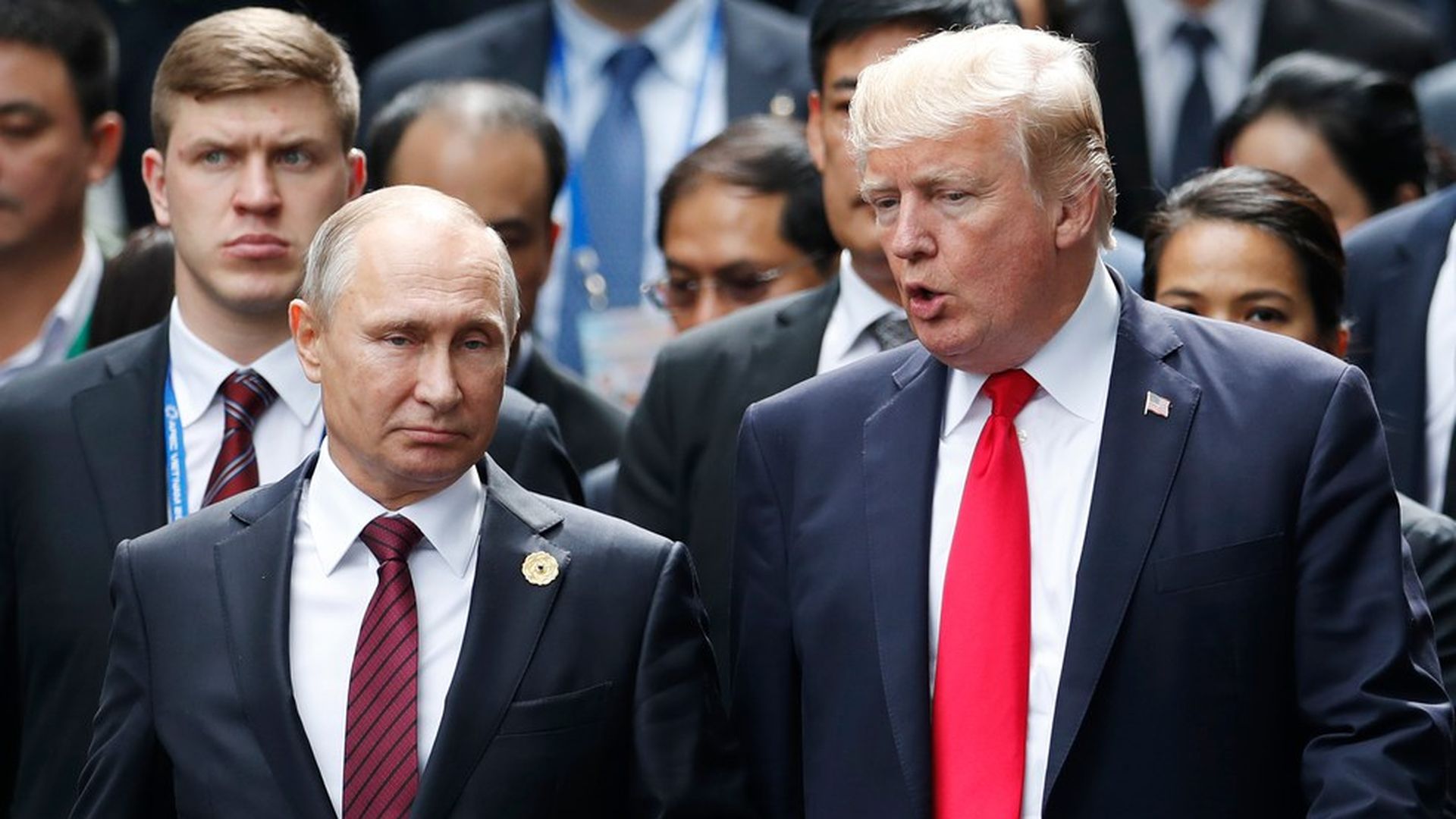 The FBI is looking into 60 transactions where a Kremlin-backed Russian bank sent a total of $380,000 to various embassies last year, Buzzfeed reports. A $30,000 wire transfer was sent to the U.S. embassy right before the U.S. election and included the memo: ""to finance election campaign of 2016."
Why it might matter: This could be more proof that Russia intentionally interfered with the U.S. election. It could also be that the money transfers were in connection to the polling stations opened at embassies for Russian voters living abroad since there was an election for the Duma — the lower Russian house of parliament — that year, Buzzfeed reports
The FBI has known about the transfer to the U.S. embassy since September, and sources told Buzzfeed that the Bureau is investing how the money was spent and if it was used in the U.S. presidential election.
Citibank has turned over its findings to the Senate Intelligence Committee. Their reports included info on more than 650 suspicious transactions between November 2013 and March 2017 from a Kremlin-backed, Russian bank, totaling about $2.9 million
"That money was sent to four Russian accounts operating in the US: the embassy; the Office of Defense, Military, Air and Naval Attaches; and Russian cultural centers in Washington and New York City. Most of these wire transfers were not related to the election," Buzzfeed reports.
Go deeper