FBI confirms investigation on alleged Trump campaign ties to Russia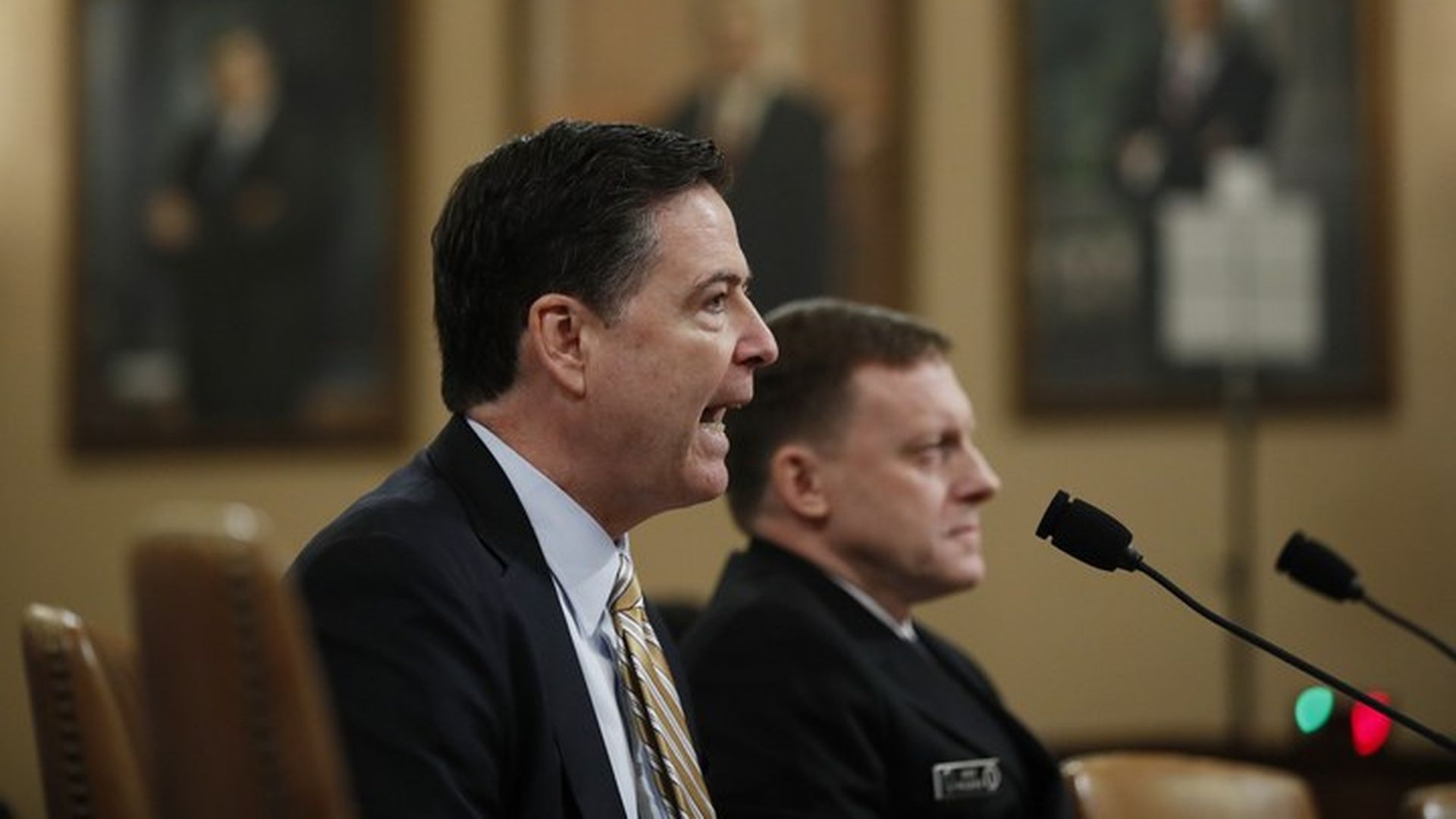 The House Select Intelligence Committee hearing on Russian interference in the 2016 presidential election is underway.
The key takeaways: FBI Director James Comey confirmed that the FBI is investigating possible links and coordination between Trump campaign associates and Russia. He also said the FBI has "looked carefully" and found "no information" that supports Trump's allegation that the Obama administration wiretapped Trump Tower.
Other highlights from Comey and NSA Director Mike Rogers:
FBI investigation began in July, Congressional leaders only notified recently due to "sensitivity" of investigation.
Comey on Russia interference in 2016: "They wanted to hurt our democracy, hurt her, help him," the Kremlin hacked with "loudness" — as if they wanted to be discovered. He noted that there is "no evidence" that Russia manipulated vote tallies.
Both Comey and Rogers agree "Russia is our adversary." Comey adds: "They want to resist us, oppose us, undermine us.... They'll be back in 2020, they may be back in 2018."
Comey on why Putin liked Trump: prefers working with business leaders, Trump criticized NATO and backed Brexit.
Rep. Trey Gowdy grilled Comey about sensitive leaks, and hinted that reporters should face prosecution for publishing them. Comey agreed that such leaks were "a serious crime" but wouldn't say whether FBI is investigating them.
Comey calls the recent leaking "unusually active". Much that ends up in the media "is dead wrong," he said, "which is one of the challenges because we don't correct it."
Rogers said WH allegations that the UK helped wiretap Trump were "utterly ridiculous," adding it "clearly frustrates an ally of ours."
Comey, when asked if he's ever engaged in McCarthyism (per Trump's tweets): "I try very hard not to engage in any -isms of any kind."
Meanwhile, a Senior Trump administration official told NBC's Hallie Jackson: "Nothing has changed. Senior Obama intelligence officials have gone on record to confirm there is NO EVIDENCE of Trump-Russia collusion... Obama's CIA director said so. Obama's Director of National Intelligence said so. We take them at their word."
Go deeper