FBI asked to review whether Ivanka disclosed foreign contacts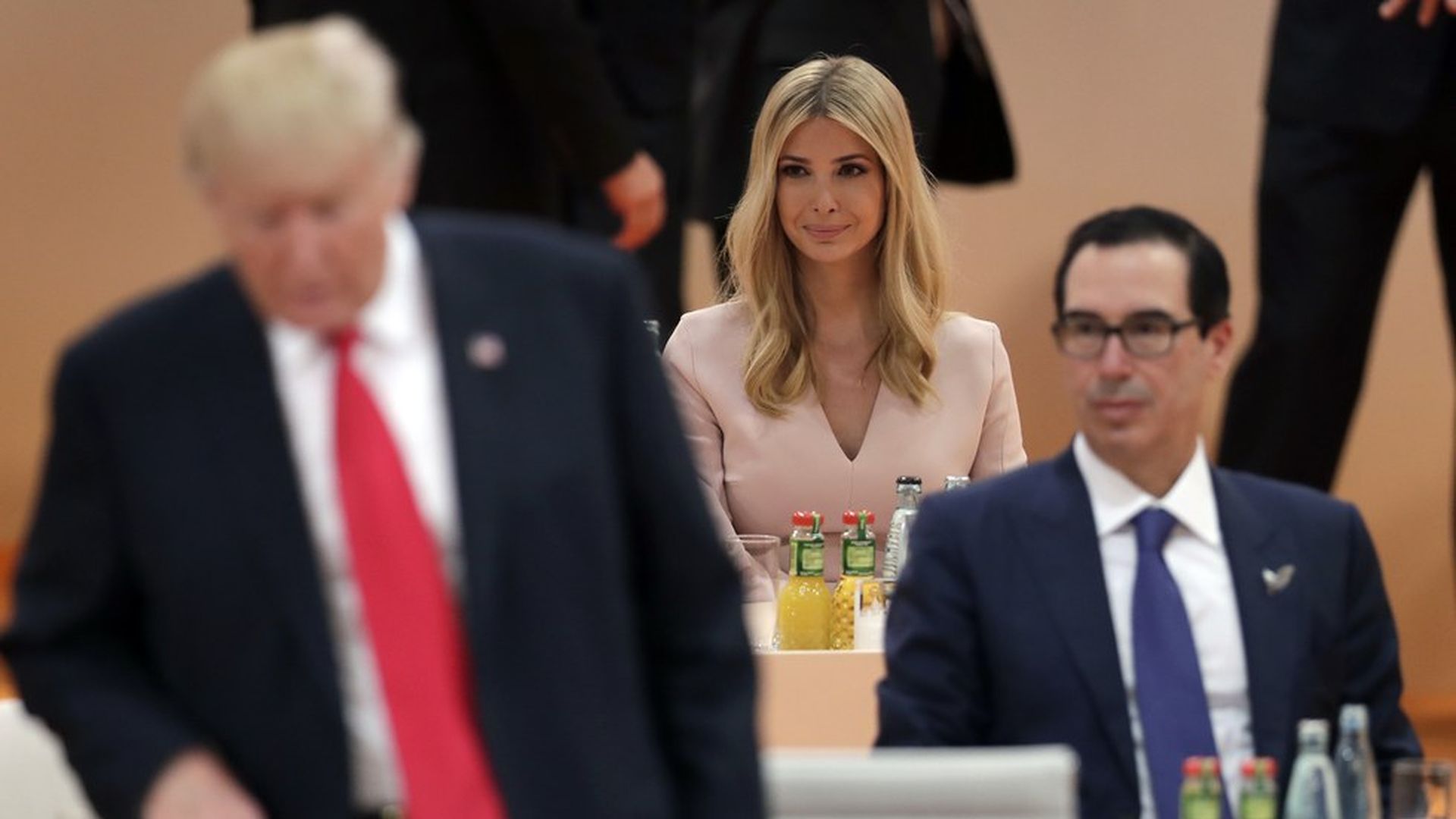 More than 20 Democratic Congressmen wrote a letter to the FBI asking for a review of Ivanka Trump's security clearance forms to see if she failed to disclose either her own or her husband's meetings with foreign contacts.
Why it matters: Rep. Don Beyer (D-VA), who headed up the petition and a similar letter about Jared Kushner in April, told Yahoo, "Under the law … she's also responsible to disclose the foreign contacts of her spouse and her siblings. So, did she make an effort to disclose the things that Jared Kushner had done or Donald Trump Jr?"
If it's discovered that Ivanka failed to fill out the form legally and correctly, Beyer said he would hope her security clearance would be revoked at the very least. But he says the only person with the power to do that would be Donald Trump. Jared Kushner managed to keep his security clearance by updating the form with foreign contacts after the fact.
The form: The Standard Form 86 is a security clearance required by all federal employees, which asks if "you or any member of your immediate family" has had contact with anyone representing a foreign government within the last 7 years. Jared Kushner, after several revisions, has more than 100 foreign contacts listed.
Go deeper