Family Matters: The Ivanka/Jared wing rises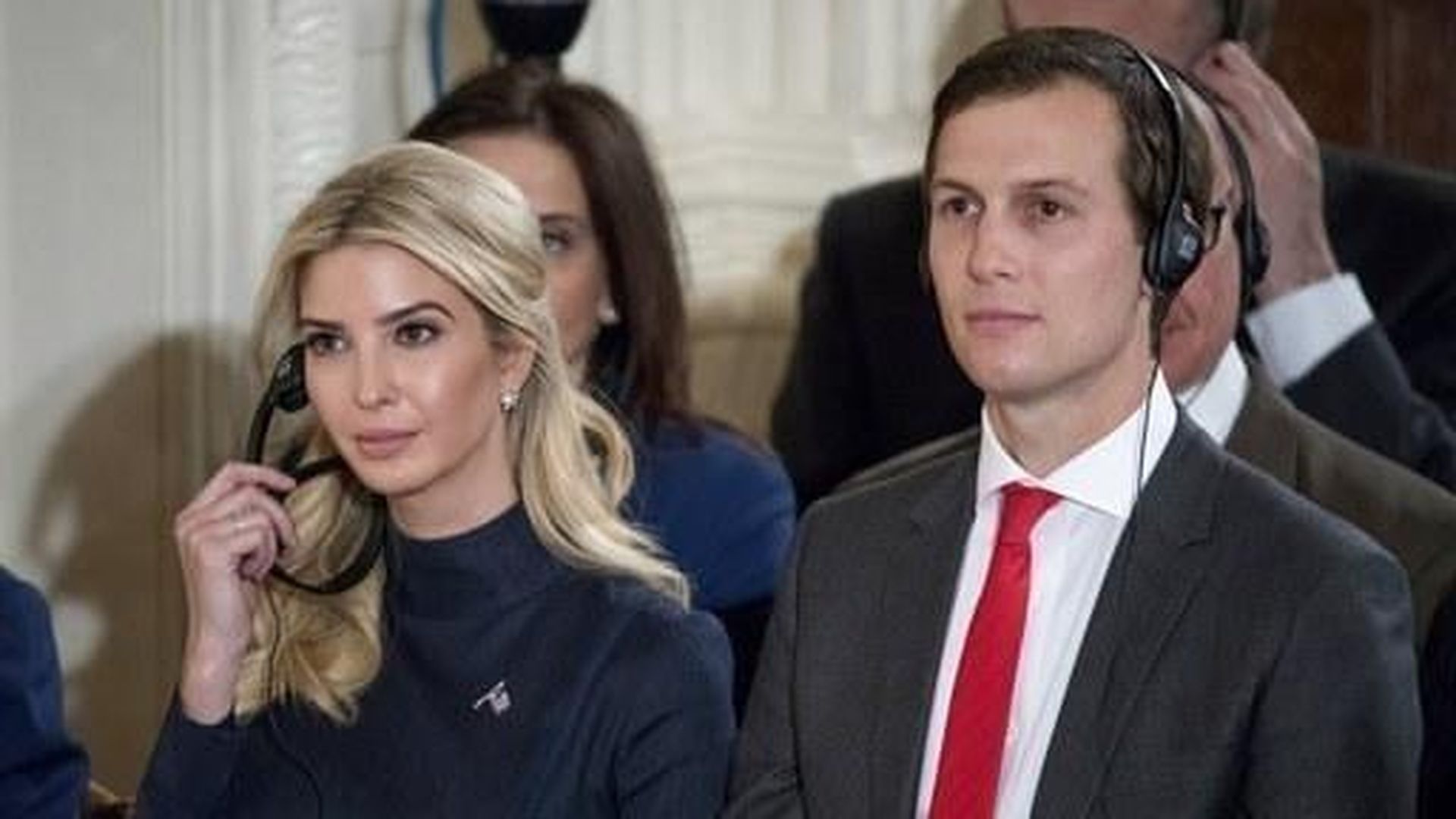 Of all the dramas inside the White House, none touches in intensity and consequence the growing belief that moderate, cosmopolitan, former Democrats are hijacking the America First boss.
You see this in the daily flow of two kinds of highly orchestrated stories:
The first are leaks about how Jared Kushner, Ivanka Trump and Gary Cohn, the central players in the centrist cabal, are opposed to controversial policies championed by the America First gang, led by Steve Bannon. Hence, all the glowing stories about Jared's calm demeanor and growing influence and Ivanka'a focus on women issues.
The second are the endless string of anonymous staffers smack-talking the other side in the media. Cue this morning's Politico story, "Kushner's privileged status stokes resentment in White House." It can be summed up with one sentence: "[P]eople ... say Kushner can be a shrewd self promoter, knowing how to take credit — and shirk blame — whenever it suits him."
Sound smart: Trump remains torn, but most believe family bonds bind too tight to break. It's no coincidence that in the past week alone, these four things happened:
Ivanka took official White House role.
Jared expanded his portfolio to basically include the entire government.
Reince Priebus' deputy resigned.
Trump started calling more Democrats.
Maggie Habmerman tweeted yesterday ... "The NY wing vs national wing matters less as chronic infighting and more as a ... death battle over who can move the president in a game of inches."
Go deeper