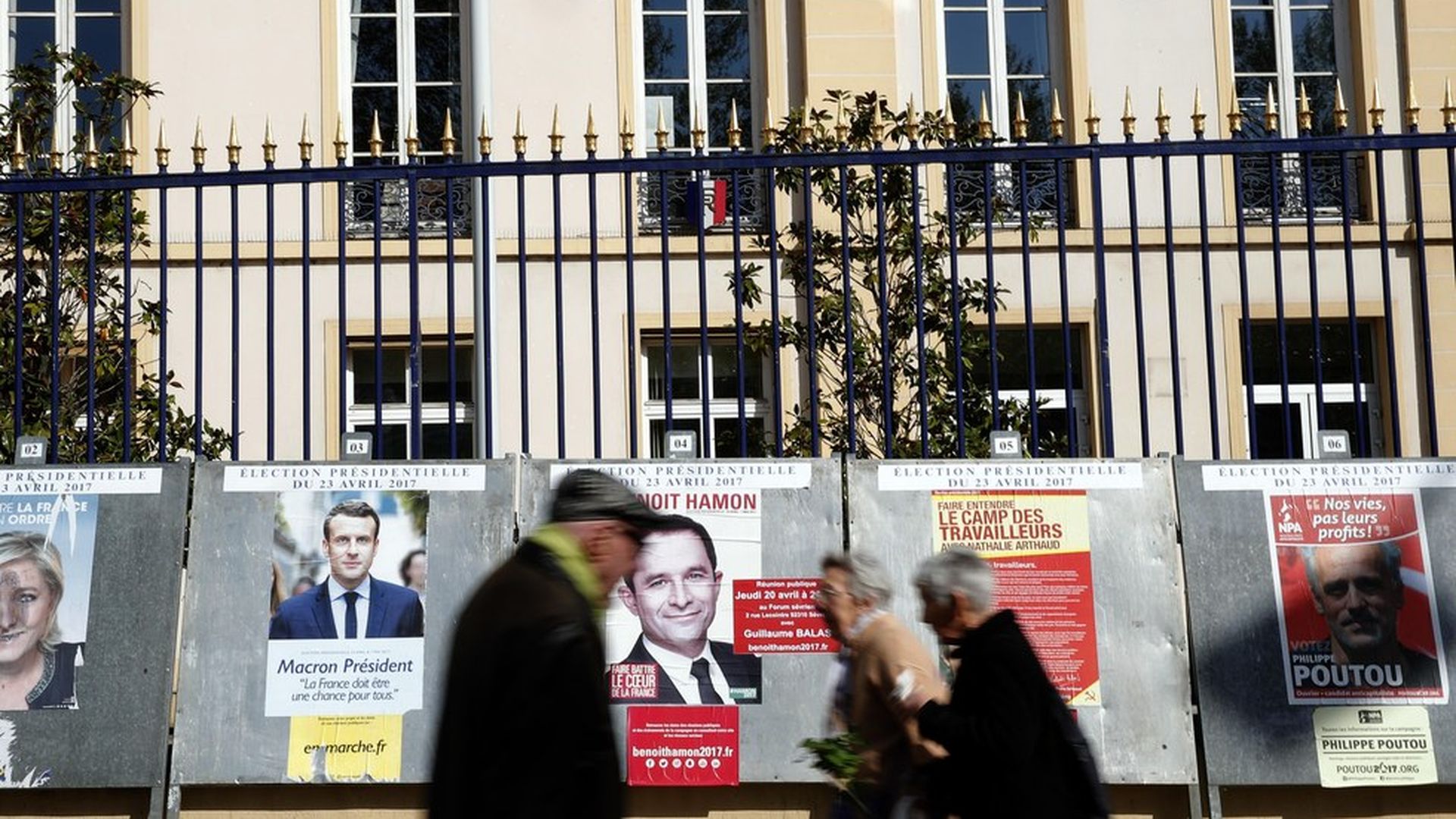 Nearly 1 in 4 links shared by social media users in France in the days leading up to elections contained fake news, according to a new study published by U.K.-based firm Bakamo on Wednesday.
Winners: Much of it favored anti-E.U. candidates — both on the far right and far left — and revealed hints of Russian influence.
This sounds familiar: The trend exhibits the powerful role that fake news can play on public opinion ahead of elections, and harkens back to Russian meddling in the US election.
Intriguing data points:
19.2% of links didn't "adhere to journalistic standards" and expressed "radical opinions... to craft a disruptive narrative." These types of stories were shared almost twice as many times as those that followed mainstream sources.
5% of links related to "narratives [that were] often mythical, almost theological in nature" or discussed "conspiracy theories."
It favored populist candidates: Marine Le Pen, Jean-Luc Melenchon, Francois Asselineau, and Philippe Poutou, as well as center-right candidate Francois FIllon, who is Russia-friendly.
No other foreign source of influence was detected beyond Russia
Themes attacked included globalisation, big corporations, and US or EU "imperialism".
Go deeper