Facing veto-proof majorities, Trump signs Russia sanctions bill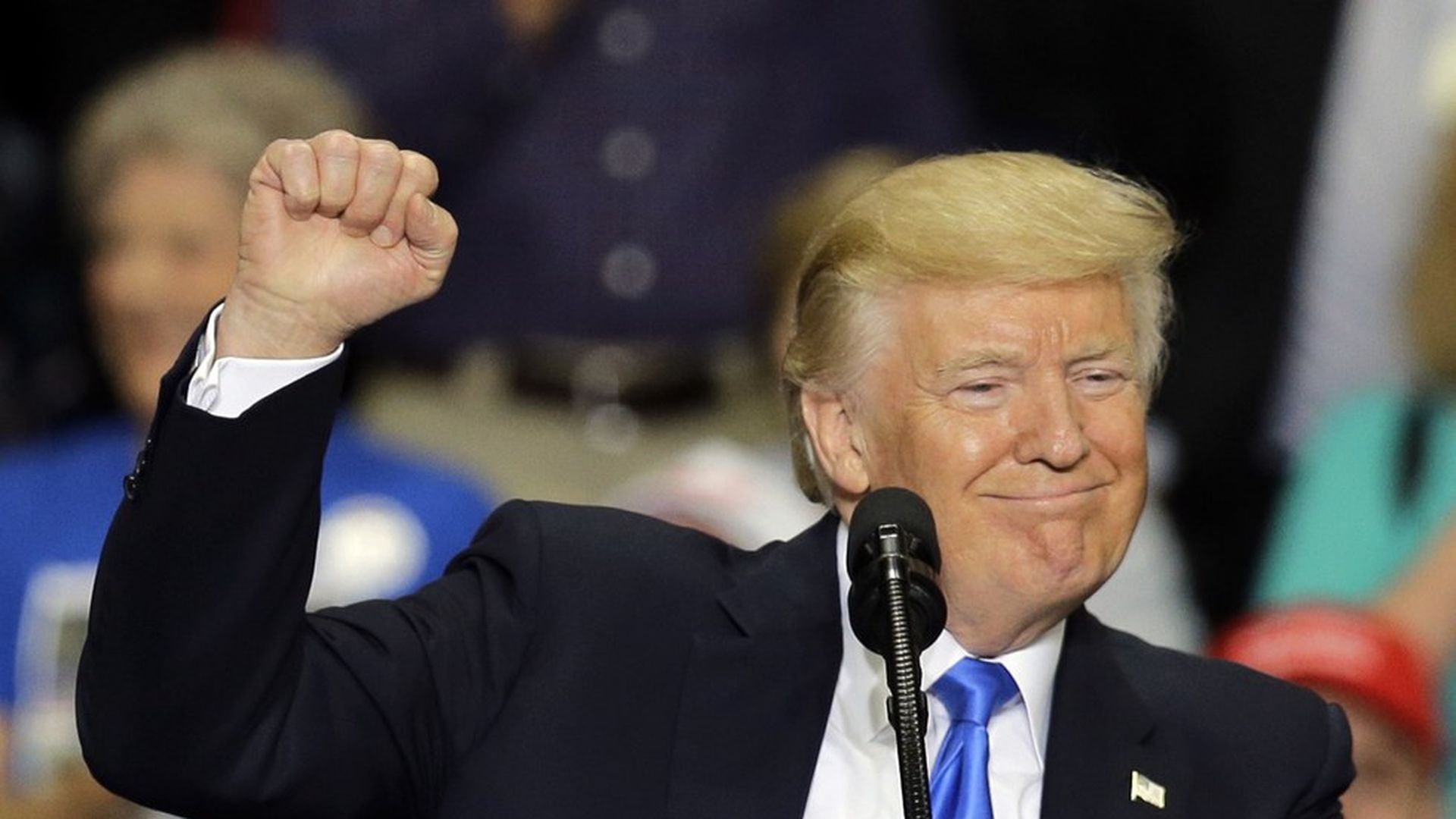 President Trump has signed a bill that sanctions Russia, Iran, and North Korea, and limits the executive branch's ability to alter sanctions regarding Russia.
Trump also issued a signing statement along with the bill — legal written commentary from the president on how he views the legislation — which mostly attacks the bill's constitutionality. But Trump also issued a written statement beside his signing statement, which decries the bill because of "the many ways it improperly encroaches on Executive power, disadvantages American companies, and hurts the interests of our European allies."
From Trump's statement: "[D]espite its problems, I am signing this bill for the sake of national unity. It represents the will of the American people to see Russia take steps to improve relations with the United States."
More highlights from Trump's statement on the bill:
"I favor tough measures to punish and deter bad behavior by the rogue regimes in Tehran and Pyongyang. I also support making clear that America will not tolerate interference in our democratic process, and that we will side with our allies and friends against Russian subversion and destabilization."
"Still, the bill remains seriously flawed — particularly because it encroaches on the executive branch's authority to negotiate. Congress could not even negotiate a healthcare bill after seven years of talking...The Framers of our Constitution put foreign affairs in the hands of the President. This bill will prove the wisdom of that choice."
"I built a truly great company worth many billions of dollars. That is a big part of the reason I was elected. As President, I can make far better deals with foreign countries than Congress."
Go deeper