Facebook redesigns the News Feed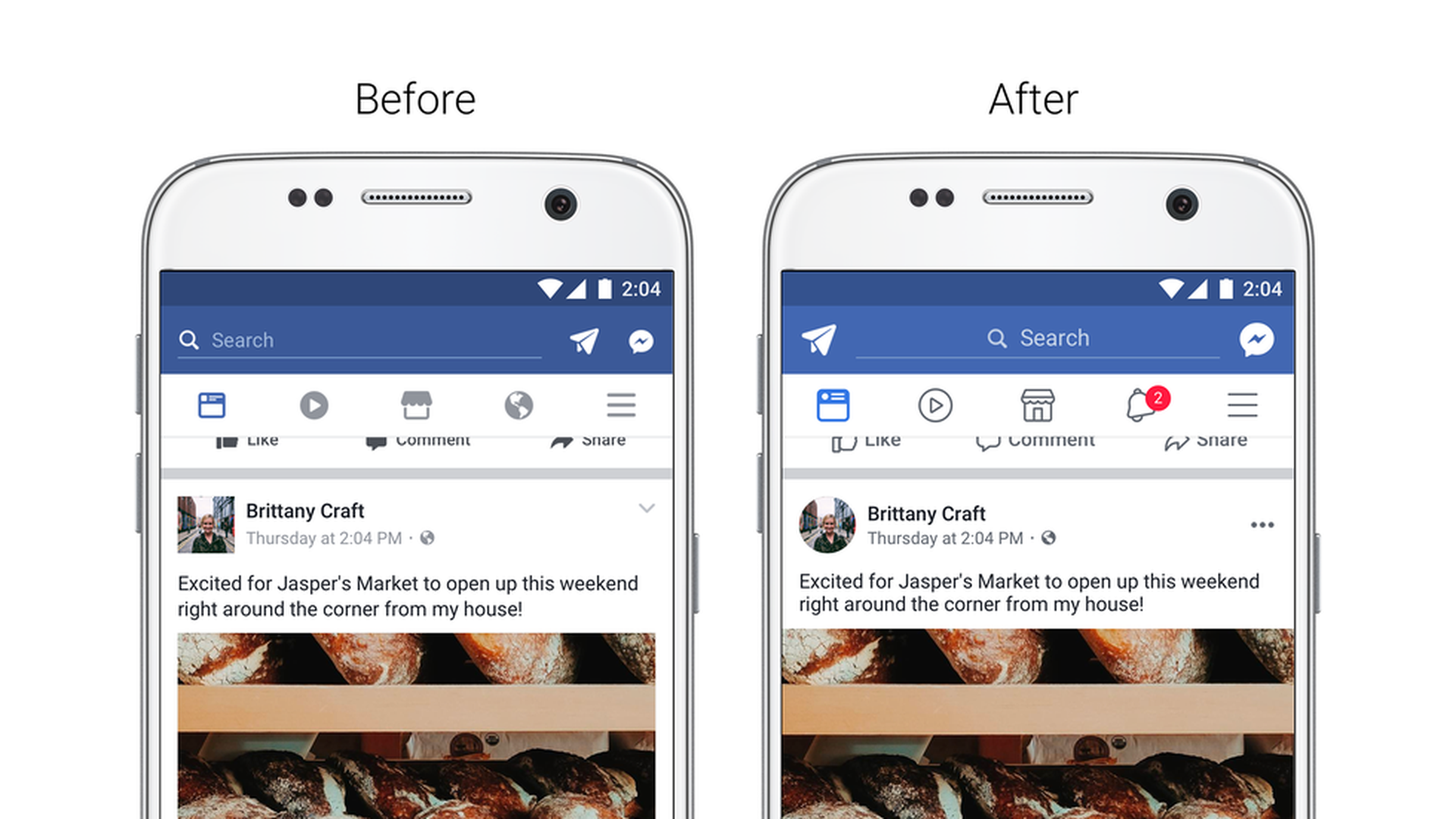 Updates to Facebook's News Feed include:
Better conversations via an updated comment style that makes it easier to see which comments are direct replies to another person. (The update makes comments look similar to iMessage texts.)
Improved readability via aesthetic changes, like an increased color contrast, larger link previews, updated icons that are larger and easier to tap and circular profile pictures to show who's posting or commenting.
Easier navigation experience via more prominent buttons, and increased visibility into where a link will take you before clicking on it and whose post you're reading or commenting on.
Why it matters: Facebook hopes these aesthetic changes will help users engage more with the platform, by making it easier to comment and communicate. It could also help consumers identify the news brands producing content on Facebook, which has been a priority for news groups lobbying Facebook for better partnerships.
Go deeper