Facebook announces ad disclosure updates ahead of congressional hearings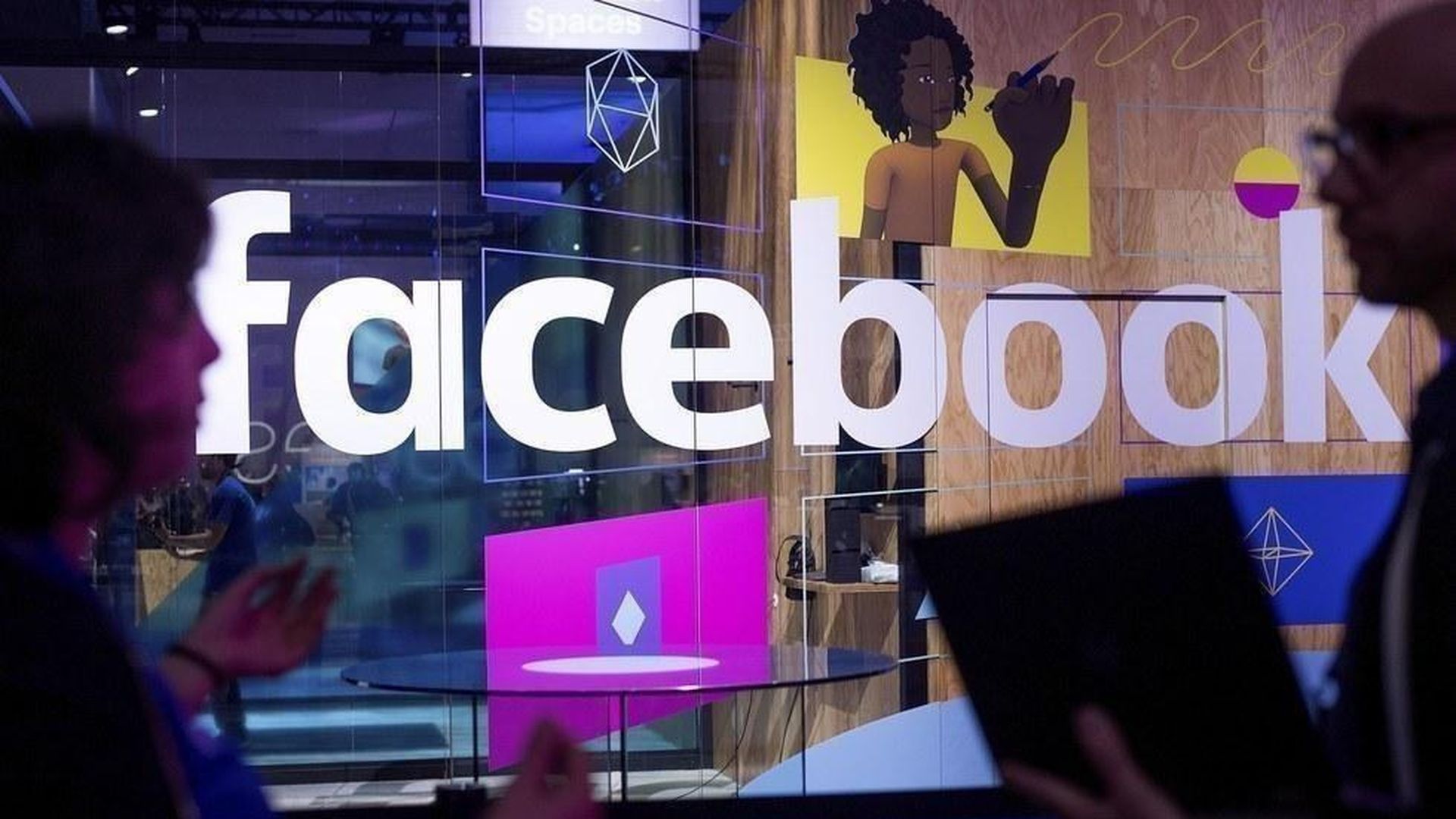 Facebook announced Friday details around a feature to make all ads, including political ads, visible to users on its platform in the coming months. Facebook CEO Mark Zuckerberg announced that the company would be adding this feature in a video message last month, but didn't have implementation details to share at the time.
Why it matters: Facebook is responding to pressure from lawmakers concerned about the way Russian actors were able to buy ads focused on divisive political issues during the election. The company will be testifying before House and Senate Intelligence committees next week, and this is the company's way of getting ahead of questions about steps it's taken to improve transparency on its platform.
About the new feature:
Timing: Facebook says it will start testing the feature in Canada and will roll it out to the U.S. by this summer — ahead of the U.S. midterm elections in November — as well as broadly to all other countries around the same time. During this initial test, Facebook will only show active ads, or ads that are currently running. However, Facebook says that when expand to the United States beginning next month, it plan to begin building an archive of historical and current federal-election related ads.
Functionality: People will be able to click "View Ads" on any Facebook Page to be able to view the ads that particular Page is running, regardless of whether the person viewing the ads is being targeted by those ads.
Scope: Every Facebook Page will be included in this change and Facebook will require that all ads be associated with a Page as part of the ad creation process. (Facebook announced earlier this year that Pages creating too much fake news would be stripped of their ability to sell ads until they stopped posting fake news.)
Political ads: For each federal-election-related ad, Facebook says it will now include the ad in a searchable archive that, once full, will cover a rolling four-year period (starting from when it launches the archive). Facebook says it will also provide details on the total and average amounts spent, the number of impressions delivered, and the demographics information (e.g. age, location, gender) about the audience that was targeted by the ads.
New details around advertiser documentation:
Timing: As Facebook has previously suggested, it will now require more thorough documentation from advertisers who want to run election-related ads. It will begin requiring more documentation for federal elections in the United States, and will eventually expand to include additional contests and elections in other countries.
Adding "Paid for by" disclosure text: Facebook says that advertisers may (no details around when scrutiny will be applied) be required to identify that they are running election-related advertising and verify both their entity and location. Once verified, advertisers will have to include a disclosure in their election-related ads, which reads: "Paid for by". When users click on the disclosure, they will be able to see details about the advertiser and an explanation of why they saw that particular ad.
Adding machine learning: For political advertisers that do not proactively disclose themselves, Facebook is building machine learning tools that will help the company find those advertisers and then require them to verify their identity.
Go deeper: Per Axios' David McCabe: "Facebook and Twitter have now both made a play at self-regulating political ads on their platforms. But it's not clear that will be enough to stop Democratic Sens. Mark Warner and Amy Klobuchar and Republican John McCain from pushing a bill that would put new transparency requirements into law. "We look forward to engaging with Members of Congress and other key stakeholders on these issues as the legislative process continues," Twitter said in its blog post announcing the changes earlier this week."
Go deeper