Facebook and Google strangle media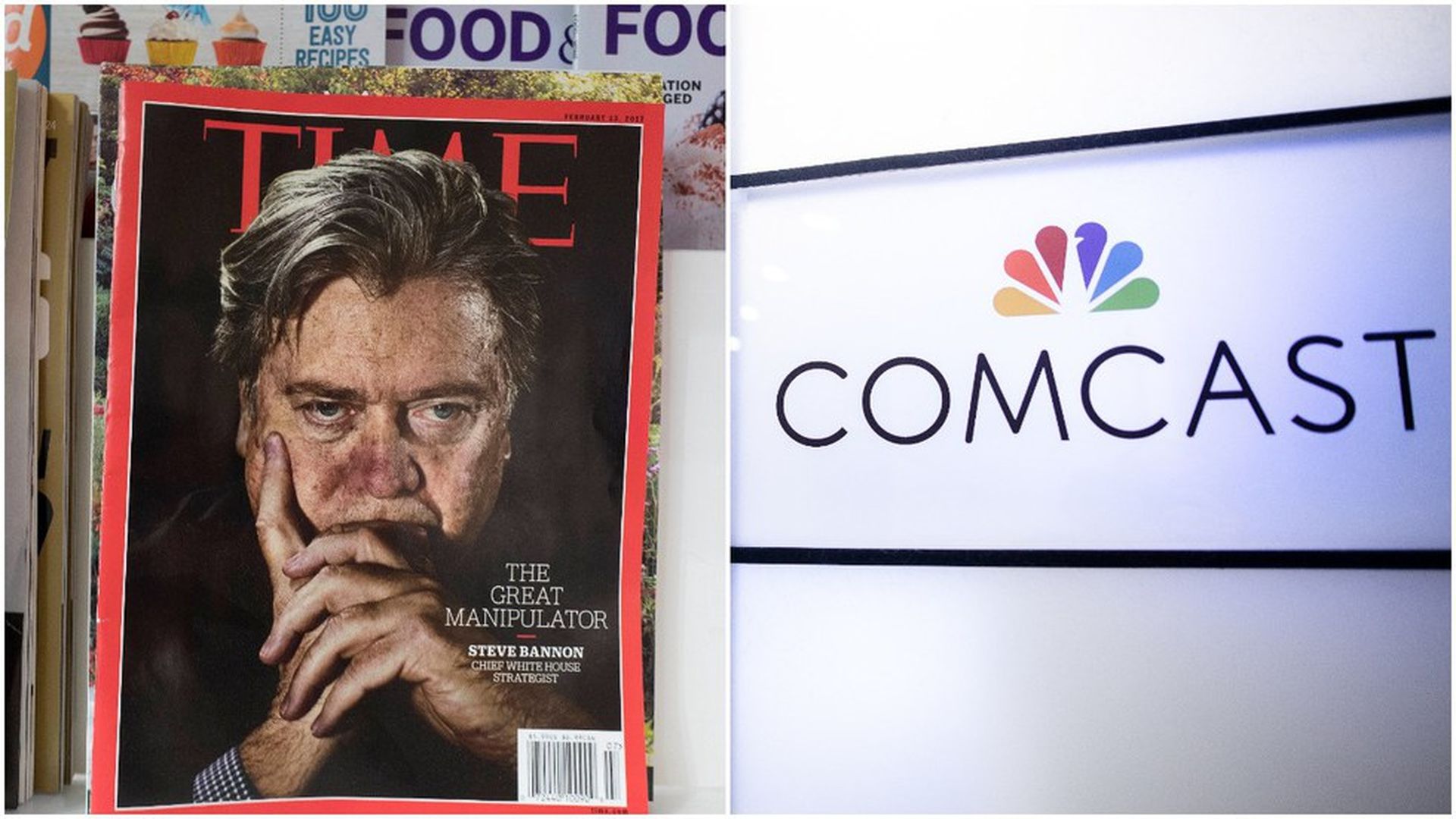 A wave of consolidation in every sector of the media industry shows how much media companies are struggling to keep up with the pace and scale of technology companies.
Why it matters: Tech giants, aided by decades of minimal regulation, have scaled to the point at which they are able to adjust their advertising models and adapt to consumer demands faster than most media companies can keep up with.Digital media companies that rely mostly on digital advertising revenue are struggling to keep up with Google and Facebook's advertising machines. Both companies reported record earnings last month, while many of even the biggest digital outlets still struggle to make profit or grow.BuzzFeed and Vice, both hoping to soon go public, will miss revenue projections for the year, The Wall Street Journal reports.Mashable, the tech and entertainment digital media outlet founded by Pete Cashmore in 2005, sold to Ziff Davis for just $50 million on Thursday, roughly $200 million less than its estimated prior valuation, per the WSJ.Univision, the Spanish language broadcaster, is looking for a minority investor to pour $200 million into Fusion Media Group, the company it purchased just last year that includes Deadspin, The Onion and Fusion TV, Recode reports. An email obtained by Axios from Fusion CEO Felipe Holguin last week says the company plans on being profitable in 2018, making the move less about cash and more about strategy.Oath, the Verizon-owned content behemoth that consists of Yahoo, AOL, HuffPost and more, will soon lay off 560 staffers, per Digiday.The Daily Beast president, emailed staff after a CNN report about sale talks, saying it often fields inquiries "from third parties looking to talk about purchases, sales, or investments." Defy Media and Uproxx Media are also considering sales, according to Bloomberg.The tech effect has also bubbled down to legacy media outlets that are trying to find ways to subsidize migrating user interest from linear TV and print to digital. In print:Meredith Inc., a lifestyle magazine group, has submitted a bid for Time. Inc., The Wall Street Journal reports.Conde Nast is laying off off staffers and reportedly shuttering print editions of some of its flagship publications, like Teen Vogue.Hearst acquired Rodale Inc. two weeks ago in an attempt to scale its lifestyle footprint.Rolling Stone legend Jann Wenner is finalizing an auction for his majority stake the magazine he founded in 1967, Recode reports.Forbes is cutting back from 14 annual issues to 10 in 2018 as it focuses more on digital and mobile, per Talking Biz News.In TV: Comcast and Verizon are both reportedly interested in acquiring 21st Century Fox's entertainment properties, per The Wall Street Journal. It's rumored that Fox's reported interest in divesting its entertainment properties comes in response to Netflix's dominance in the on-demand entertainment space.AT&T is preparing to fight the DOJ to win a merger with Time Warner. Discovery Communications acquired Scripps Networks for $14.6 billion in July, creating the largest lifestyle/entertainment TV merger this year.Sound smart: While the problems plaguing digital ad economics have existed for years, most of these consolidation efforts have emerged in a matter of weeks. There's no question that the media industry is facing unprecedented disruption at this moment.
Go deeper