Facebook adds Snapchat-like video features to feed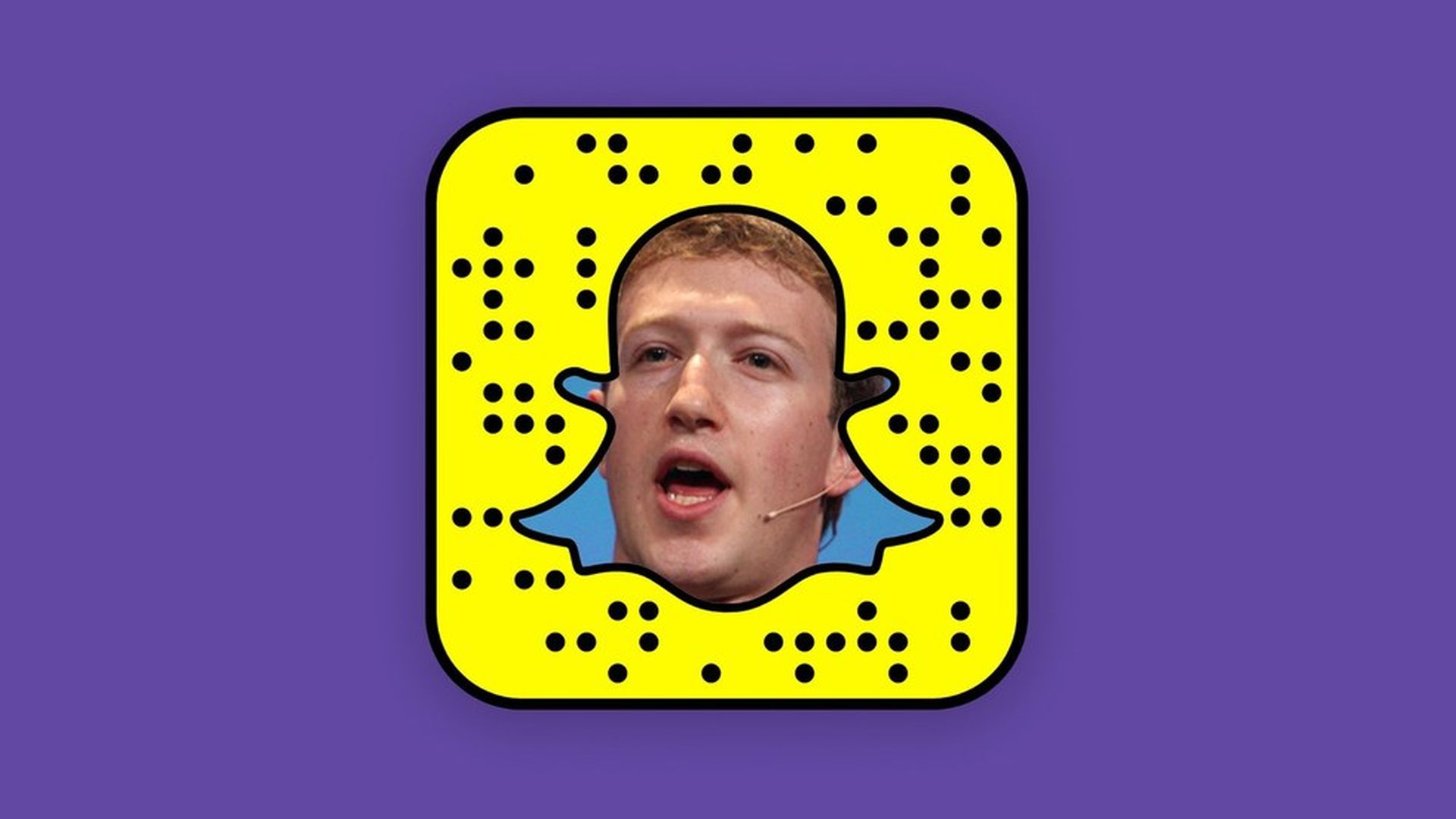 Sound will autoplay for videos in newsfeed: About 60% of videos on Snapchat play with the sound on, giving Snapchat a leg up for video advertisers. Facebook reportedly had an 80% video sound off rate.
Vertical Video: Snapchat championed vertical video, and began pushing it in the market in 2015, when they said vertical video yields the best-performing shows and ads and ads are viewed 9x more frequently when shot vertically over horizontally. Facebook began testing in-feed vertical video in 2016 and the feature will now be available on iPhone and Android devices.
Watch and Scroll: It's now possible to minimize the video so that it keeps playing in the corner of your screen while you browse other stories in News Feed. This is something publishers have been long-experimenting, to help increase video engagement numbers as viewers navigate their sites. CNN.com and YouTube have similar watch and scroll video features.
Why it matters:
Facebook is scrambling to optimize its video viewing experience to be able to increase the competitiveness of video advertising in its ad auction and to compete with other platforms to win video advertising dollars. 2017 is supposed to be a slow growth year for Facebook advertising, and revenues are expected to come down significantly.
Go deeper