Facebook adds personal fundraising tools and donate buttons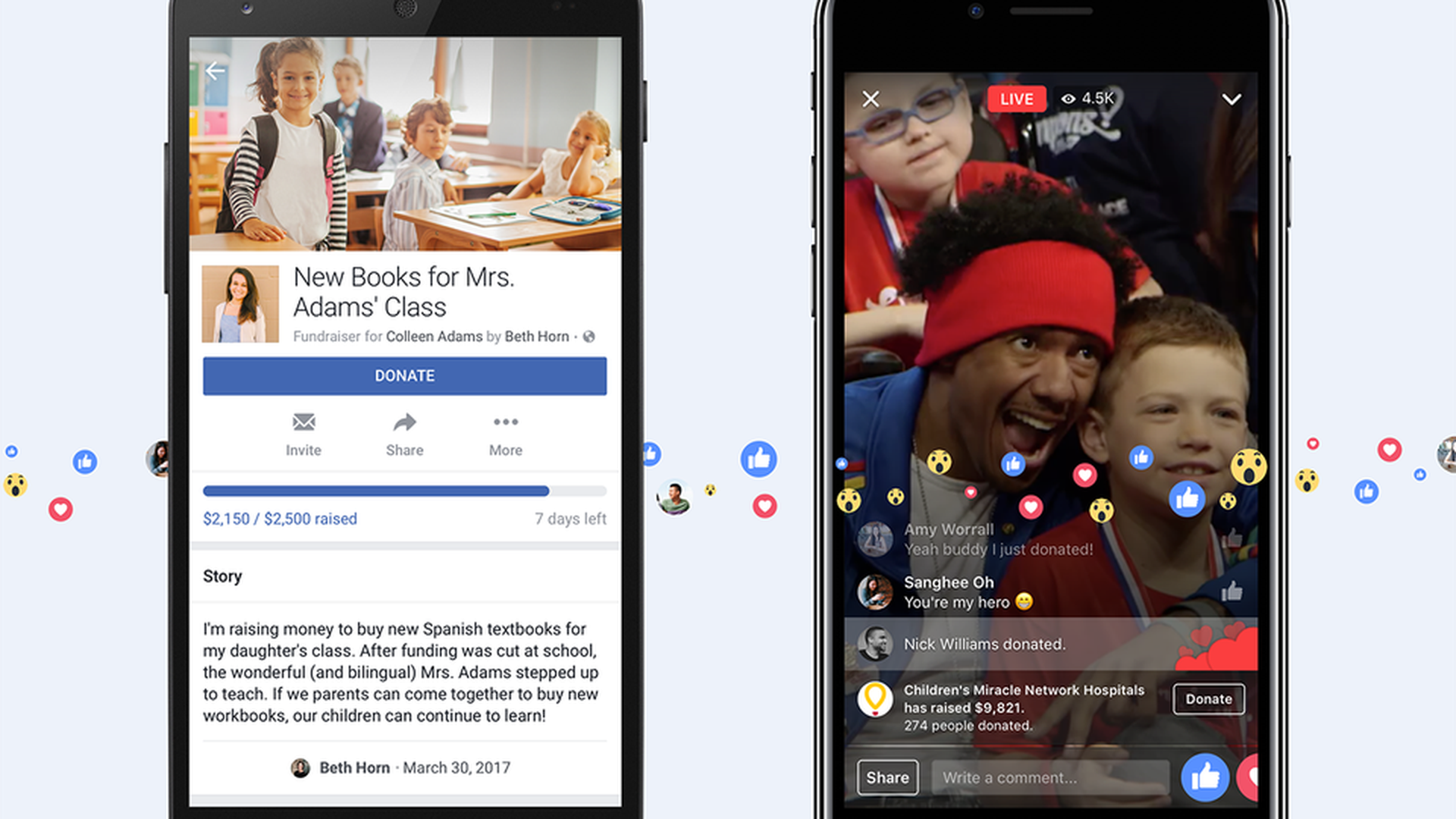 Facebook announced today that it's adding to its set of online fundraising tools to include personal fundraisers, as well as providing more options for users to raise money for nonprofits. The tools enable people to invite friends, share the campaign, or donate to the cause in the click of a button — all without leaving the site.
The personal fundraisers, similar to competitor GoFundMe, raise money to cover costs in 6 key areas: education, medical, pet medical, emergencies, crisis relief, and funerals and loss. Facebook said it hopes to expand the category list over time.
In addition to personal fundraisers, Facebook Pages will also be able to include "Donate" buttons on their live video broadcasts. This will allow public figures, brands, businesses, and other organizations beyond non-profits to fundraise, too.
Why it matters: This is just another example of Facebook taking a step toward realizing CEO Mark Zuckerberg's social infrastructure vision that he preached in his manifesto earlier this year.
Go deeper