Facebook adds captions to FB Live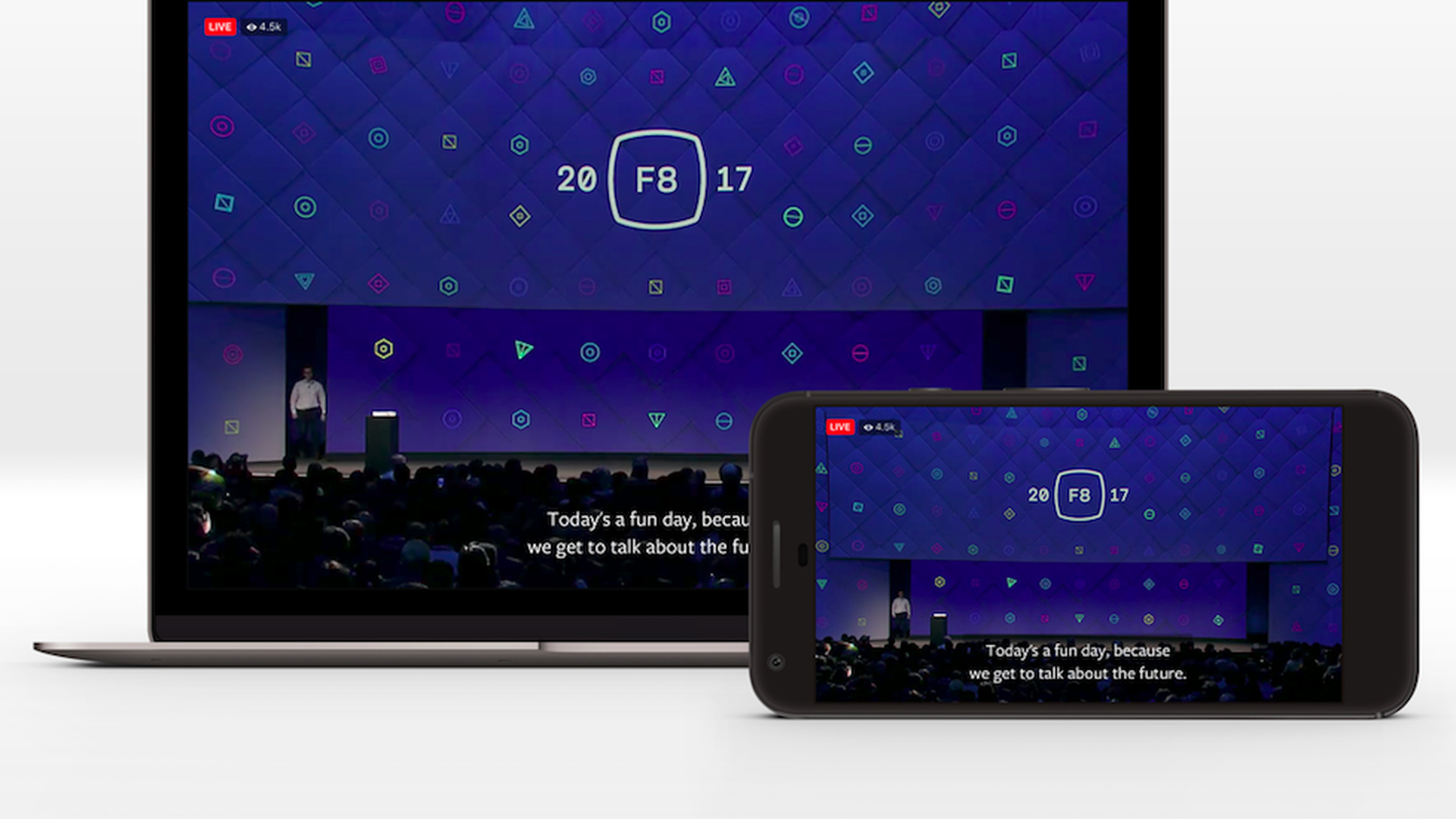 Facebook is adding closed captions to live video broadcasts, the Palo Alto company announced Tuesday. Video creators will be able to add captions through backend software that will automatically be shared with users who have captions turned on.
Why it matters: The update is meant to help those who are deaf or hard of hearing engage with Live videos, the same way they currently can with uploaded videos. For this reason, Facebook calls the addition a "milestone" in making all video on Facebook accessible to all users.
Go deeper: Live video has quickly become one of Facebook's most engaging and frequently used features. According to the company, Facebook Live broadcasts have grown by more than 4x over the course of a year. Today, 1 in 5 videos on the platform is a live broadcast.
Between the lines: More user engagement is good for Facebook's bottom line (increased usage means more data to sell advertising against and to leverage for optimization) and it helps promotes Facebook's social infrastructure goal of creating an open and accessible platform to all users.
Go deeper