Experts: Premiums will rise under GOP health care plan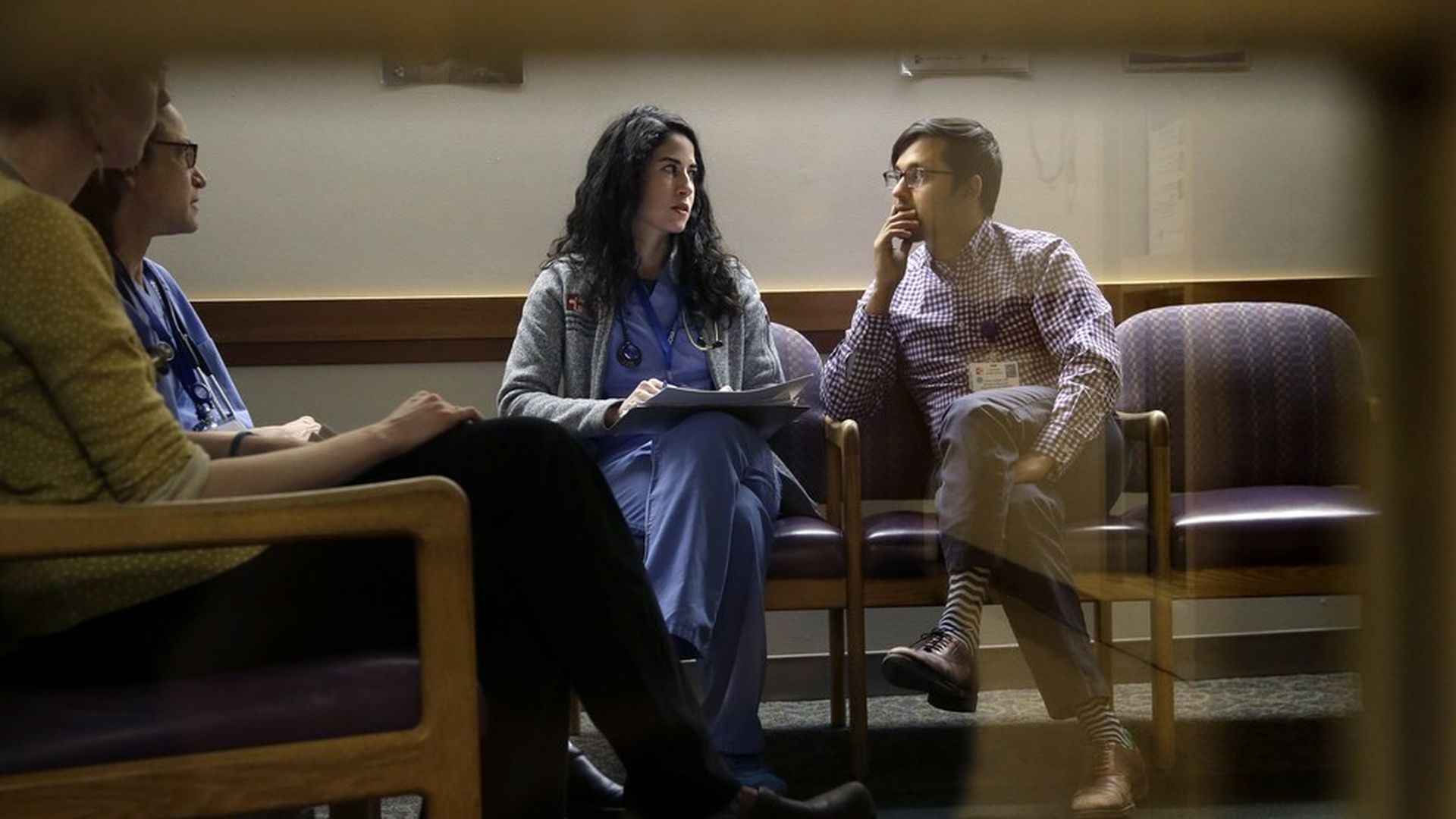 Seven experts responded to a NYT request to predict what the Congressional Budget Office might say about the Republican Obamacare replacement bill in five different areas: long-term costs, how many people will lose health insurance, how much premiums will change, how many people will lose Medicaid coverage, and how employer-based insurance will change.
What stood out to us:
Most experts surveyed expect premiums to rise under the GOP plan.
All of the experts who responded think Americans will lose coverage, but the question remains: How many? They also all think Medicaid enrollment will drop, likely due to the fact that the bill cuts federal funding for the program.
The jury is still out on how the bill will affect the number of Americans who use employer-based insurance. This number is a little bit of a dark horse, since the GOP bill doesn't directly touch employer insurance, but could have big political consequences if it shows this market will be impacted.
Why it matters: Last week the Republicans' plan made it through two committees — but it had no CBO score, and the Republicans are trying to pass the plan through reconciliation, which requires the CBO to say it will save the federal budget at least $2 billion over 10 years. That score is expected to roll out this week, but if long term costs are higher than they are now, not only is that bad, but the bill must also be changed to hit the $2 billion savings target.
Go deeper