Exclusive: The big ideas behind Trump's speech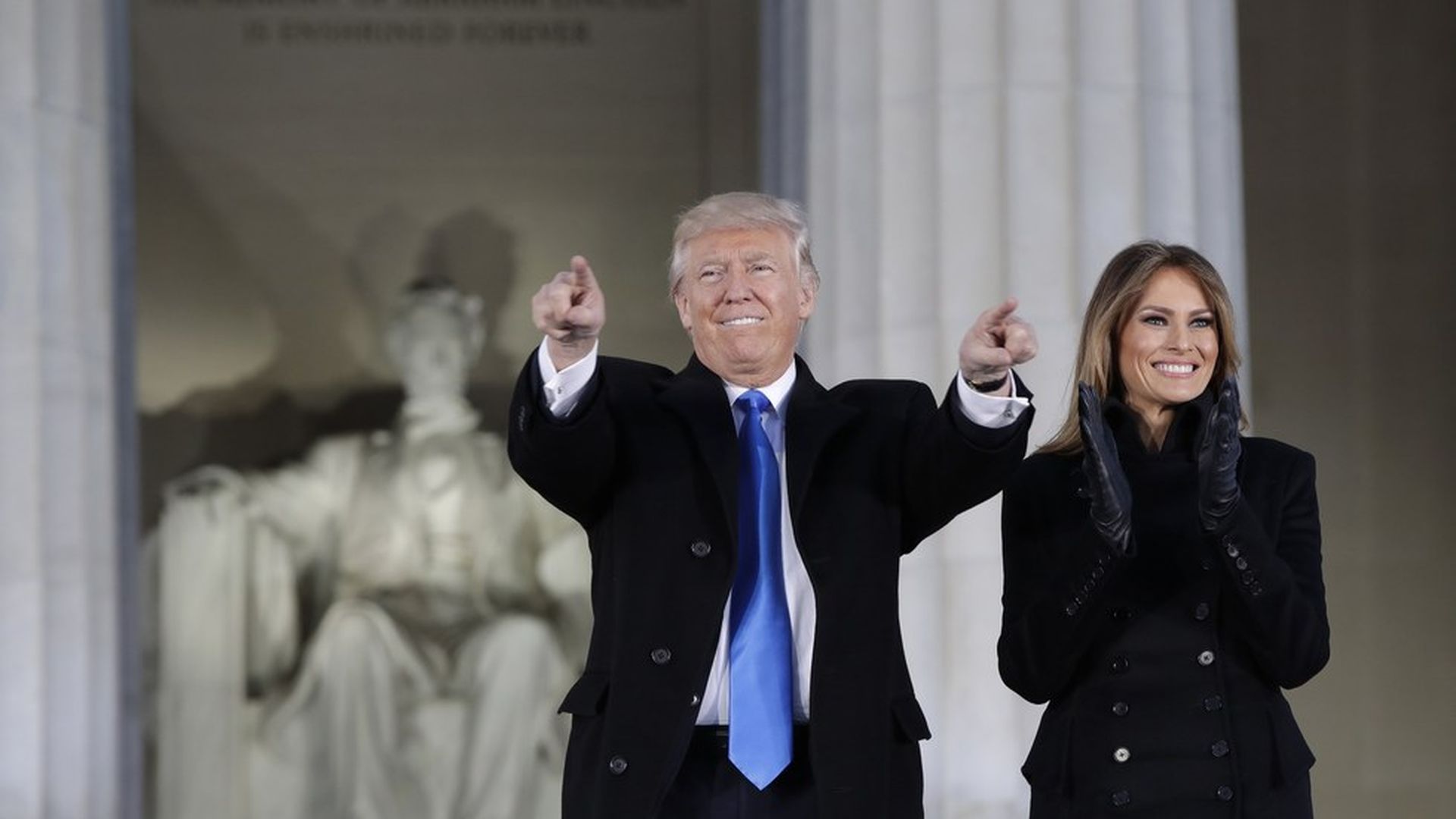 A hot D.C. parlor game is speculating whether President Trump goes off-script. In his inaugural address, we'll see the tension between Trump's impulsive, improvisational style and the intellectual architecture his top aides are trying to build around it.
A top Trump source told us three big ideas behind the words:
"The speech is an attempt to address the deep structural problems facing American society. … We're talking here about decades-long problems."
The speech is "not ideological": "It's a rejection of ideological thinking. Ideological thinking is always looking at the world through a strictly dogmatic prism. It's having a set of beliefs that are uncompromising."
The speech will convey "that a nation and its people and its affairs are like a family and you need to take care of them."
We're told it will be on the short side: More JFK length (1,366 words) than Clinton (2,155 at his second inaugural).
Go deeper