Exasperated Trump WH staff admit his special resilience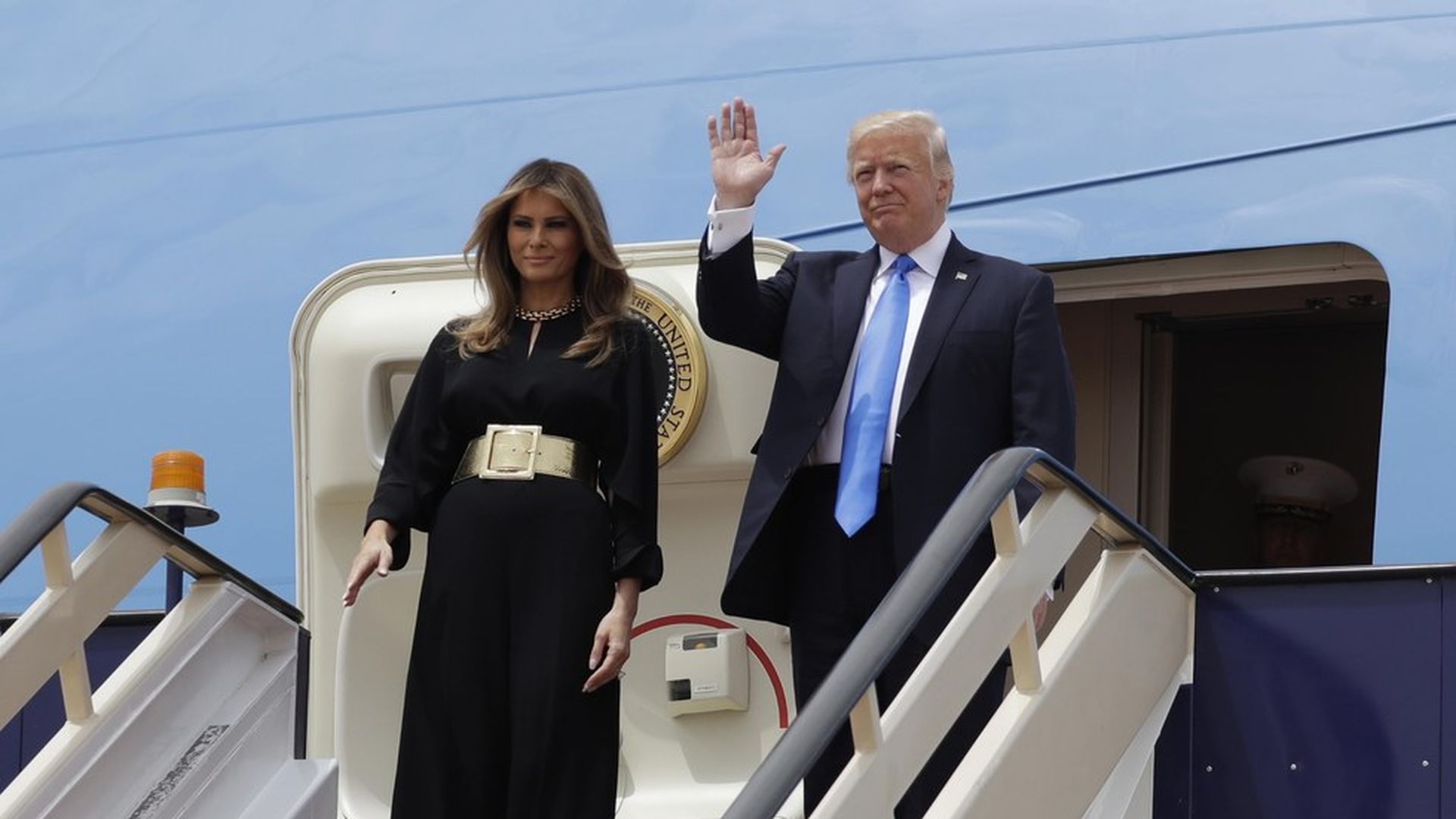 As the the bombshell headlines flew with Air Force One en route Saudi Arabia yesterday, a top outsider adviser to the West Wing emailed me: "The drips are filling the bucket."
And a top official in another Republican White House told me in a phone call: "He may be abroad, but he can't escape."
In conversations all over town, people realized they were living history: momentous revelations about peril inside the West Wing, just as "The Trump Show" was headed overseas for the first time.
Axios' Jonathan Swan is in 24/7 communication with White House sources, and tapped out this gripping postcard on his iPhone:
[M]ost WH officials I've spoken to privately this week are closer to being numb than panicked. Those who went through the campaign with Trump are numb to the crises and thought so many times before that *this* would be the one to break Trump. They've been wrong so many times before — the vast majority of Trump campaign staff, no matter their public posturing, thought Clinton would crush him.
They view their boss as completely undisciplined and self-destructive. They're exasperated by him ... They're sick and tired of the media feeding frenzy. But even in their most frustrated moments, they'll admit that Trump has got some special resilience that they can't begin to understand. A coat of protection that almost seems supernatural to them.
White House sources have texted me this week asking how bad I think the story of the day is. One asked me whether I thought Trump's private comments to Comey were a better story or worse for Trump than the release of the "Access Hollywood" tape. Those who were there for "Access Hollywood" have no idea what it would take to sink Trump.
After we talked, Swan sent this P.S.: "The core Trumpers from the campaign — who view themselves as loyal to Trump above all else — are completely unfazed by the Russia and Comey revelations. They're just swinging for Trump and have no qualms working to defend him."
Go deeper