EPA workers stick up for their jobs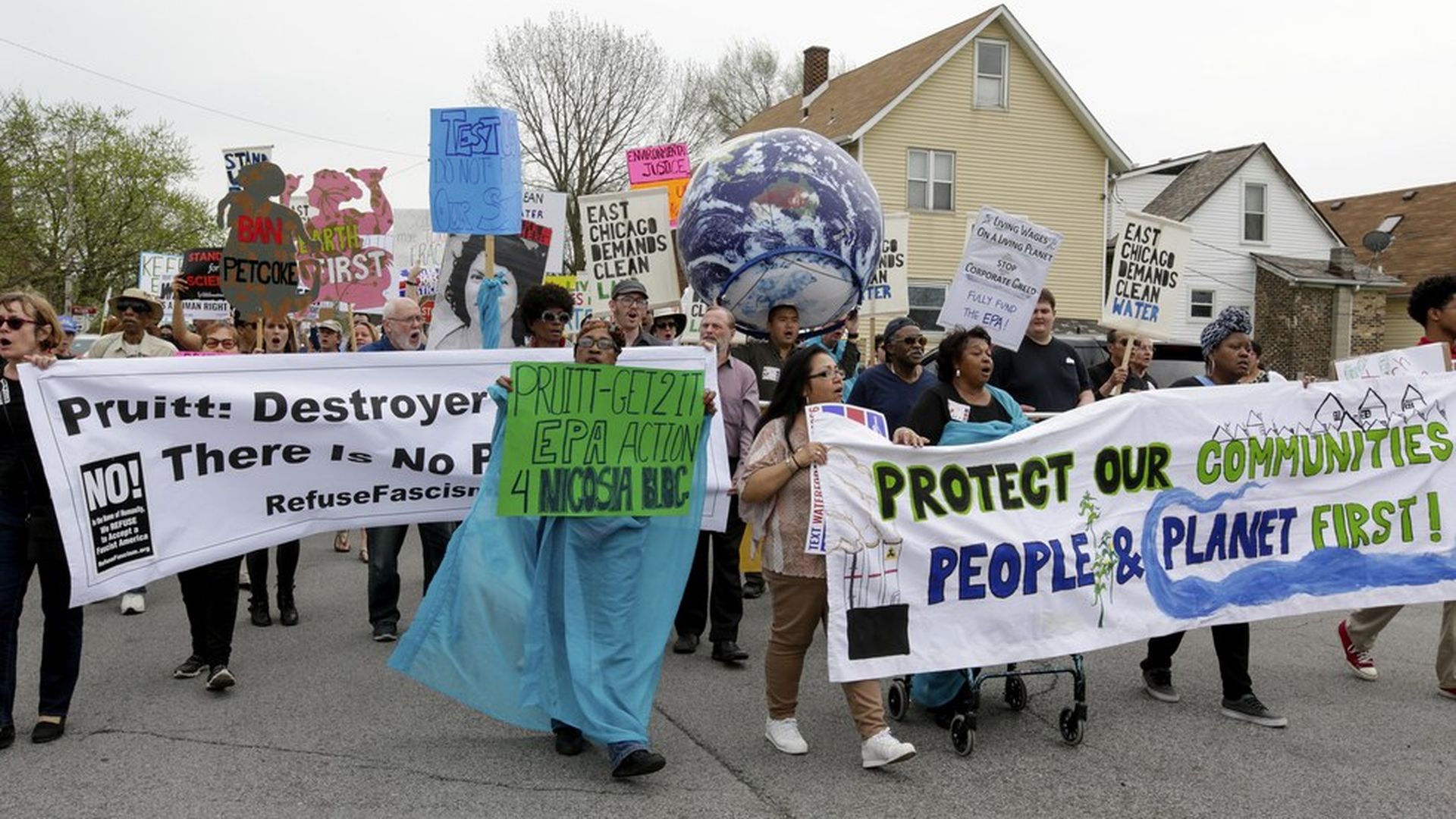 The Chicago Tribune's front page spotlights protests by EPA employees about planned Trump budget cuts, with local workers hoping that educating the public on cleanup jobs may save some jobs:
"At the EPA's Chicago office, which oversees the agency's work in six states around the Great Lakes, employees have participated in rallies protesting Trump's policies, organized a social media campaign and showed up at community forums to promote what they do for a living."
EPA Administrator Scott Pruitt — who as Oklahoma attorney general sued the EPA 14 times — "is proposing to cut grants that finance state environmental programs by 45 percent."
"[T]he EPA has always been unpopular in some quarters. The agency ... draws criticism from groups that feel the EPA moves too slowly or succumbs to political pressure."
Why it matters: "People in places like Flint [Mich.] still look to the EPA for help."
Go deeper