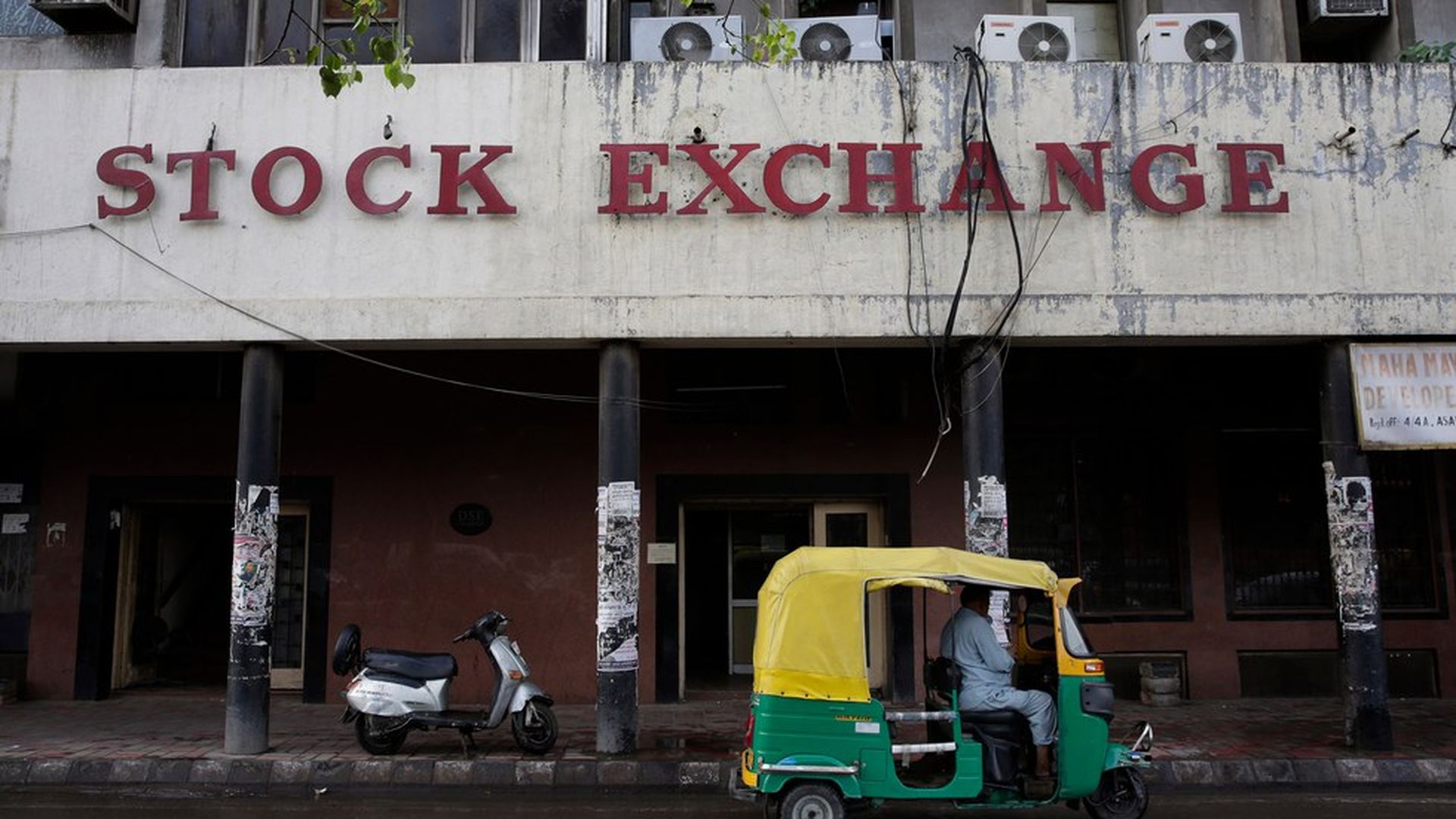 Emerging markets roar back ... "America first? Not when it comes to world stocks," Barron's writes in its cover story:
"[E]merging markets have outpaced an aging bull market in the U.S. over the last 12 months."
Why it matters: "[E]merging markets ... were last this hot in 2009."
"The MSCI Emerging Markets Index is up 34% so far this year, beating the 16% advance in the Standard & Poor's 500 index and last year's 9% gain, as emerging markets crawled out of a three-year slump."
"China, Russia, and India found firmer fiscal footing and weathered developments that would have derailed them before."
But, but, but: "[T]he prospect of Beijing wielding a heavier hand in Chinese companies and economic reforms in India potentially slowing near-term growth means that investors who take a closer look now will need to pick their spots carefully."
Go deeper