Elon Musk wants to go to space, but not yet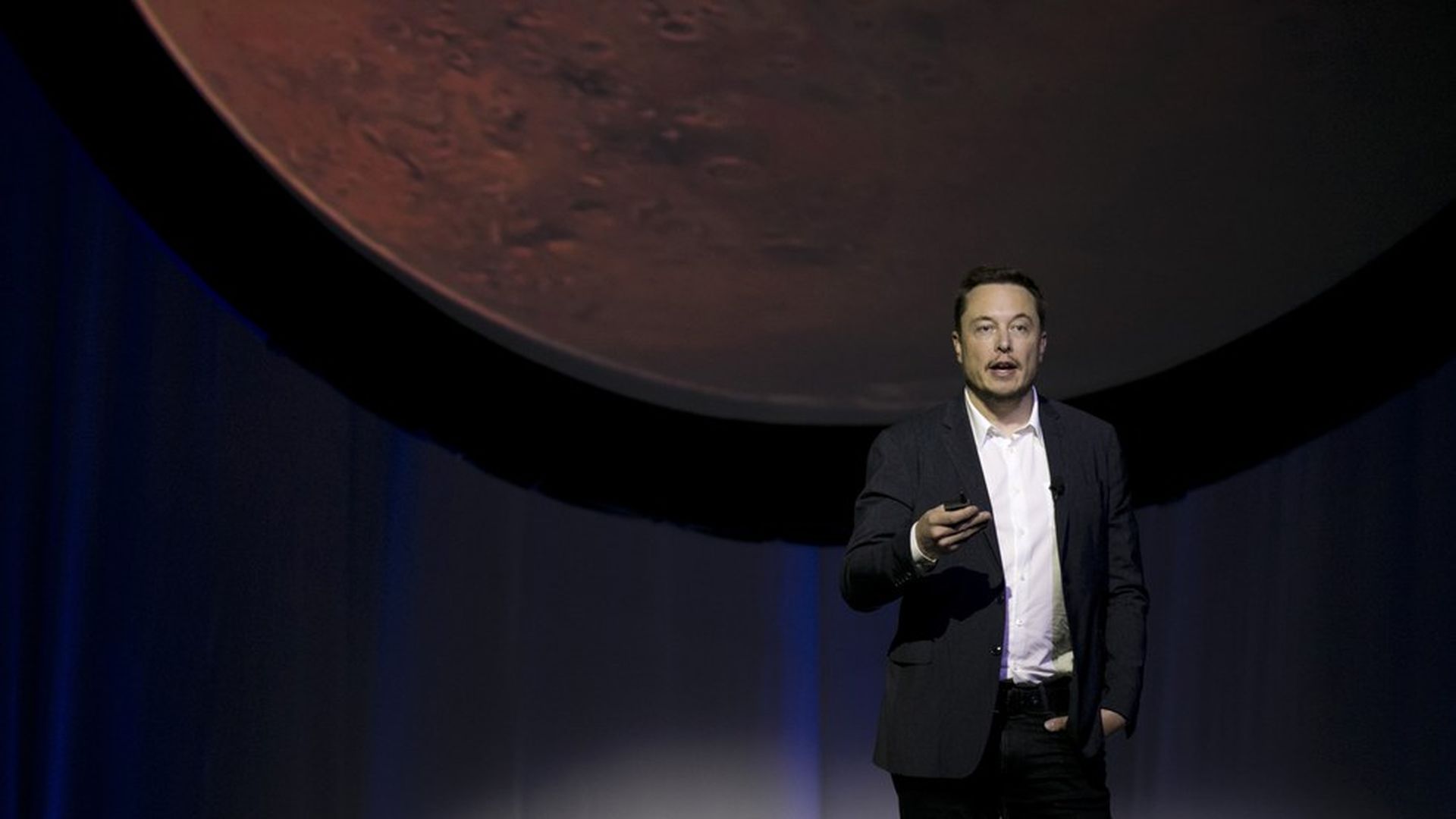 SpaceX chief executive Elon Musk set some expectations for the first launch of the Falcon Heavy rocket, and talked about opportunities in space for business and research at the ISS R&D conference today in Washington.
Asked whether he planned to go to space himself, he said he probably would — eventually. "I would like to at some point. Assuming things work out, maybe in 3 or 4 years."
Falcon Heavy rocket's first launch: "There is a real good chance that it doesn't make it to orbit. I want to manage expectations. I just hope it makes it far enough away from the launch pad that it does not cause pad damage. I would consider even that a win to be honest." Falcon Heavy simultaneously ignites 27 orbit class engines, which adds up to a lot of risk that can't be tested on the ground, he said.
Despite the challenges of developing the Falcon Heavy, Musk said they are focused on launching the Dragon 2 spacecraft to eventually carry crew to the International Space Station. He also said they are abandoning original plans to use propulsion to land the Dragon 2 because of safety concerns for the crew, suggesting the capsule won't be used to land on Mars as originally planned.
His team is working to reuse more of the rockets — faster. "We believe we can get to the point probably next year where the Falcon 9 booster can be re-flown within 24 hours. The key to that is all you do is inspections, no hardware is changed, not even the paint. That's our aspiration for next year.
About those tunnels... Musk says his project digging tunnels beneath L.A. is "a low stress activity because everyone expects it to fail" But it could inform efforts to mine Mars for ice and minerals.
How to excite people about space: "Having some permanent presence on another heavenly body — that's the continuance of the dream of Apollo."
Why it matters: SpaceX has delivered cargo and research experiments to the Space Station for NASA and a host of companies on the Falcon 9 rocket. The Falcon Heavy is the company's next version, which aims to have the largest cargo capacity of any rocket today. Beyond those services, Musk has essentially stepped in as a private sector generator of moonshots — last year he announced his plan to colonize Mars. (He said today he'd likely offer an update on that at the International Astronautical Congress in September).
Go deeper