Elon Musk: "There will not be a steering wheel" in 20 years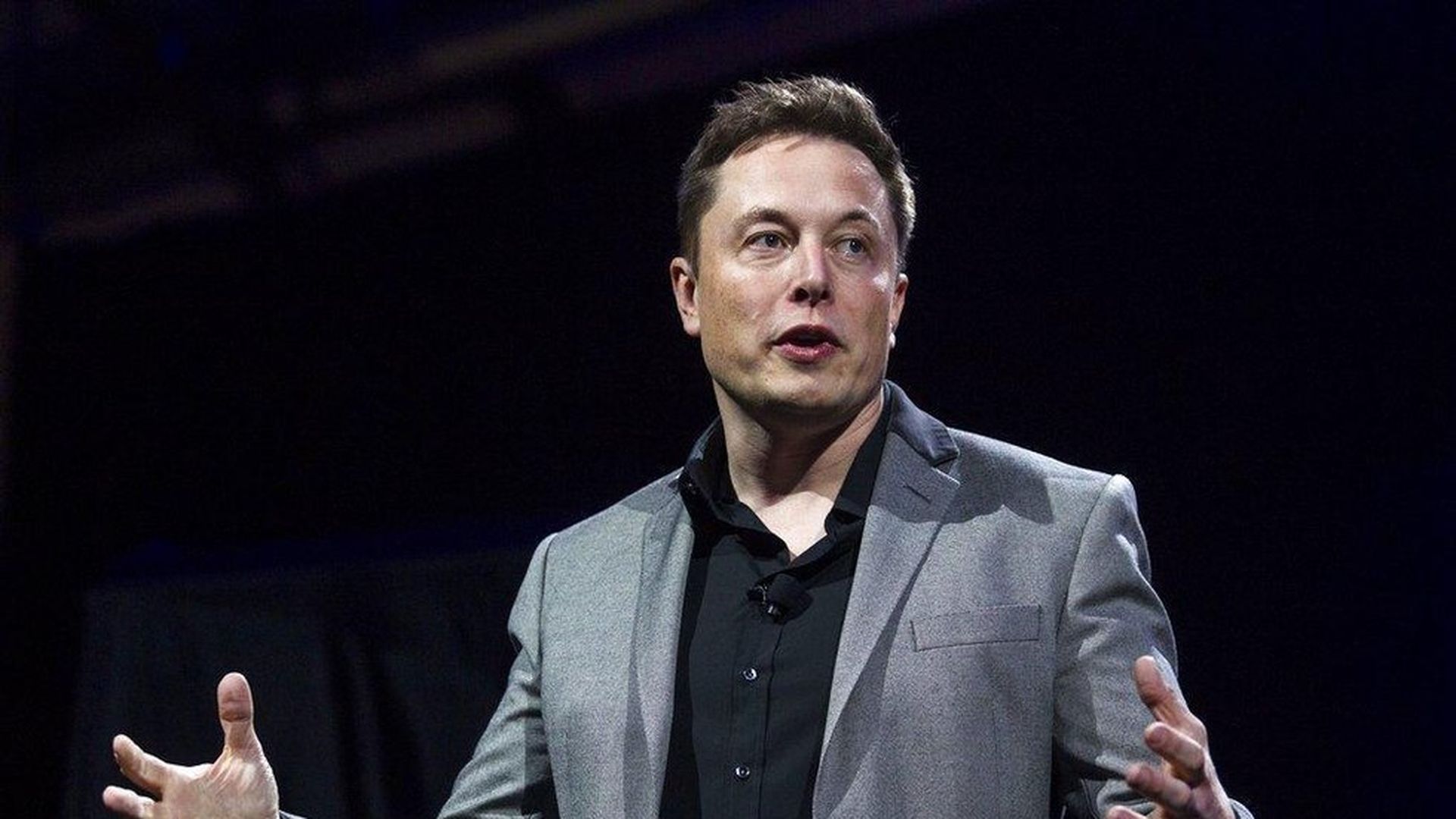 Elon Musk predicted that within 10 years nearly all new cars made in the U.S. will be autonomous, and half of those will be fully electric vehicles. "China is probably going to be ahead of that," the Tesla and SpaceX chief said Saturday, speaking at the National Governors Association meeting in Providence, Rhode Island.
Within 20 years, he said driving a car will be like having a horse (i.e. rare and totally optional). "There will not be a steering wheel."
Musk also used the appearance to encourage the governors to be careful about what regulations they make and which things they incentivize.
Why it matters: All of Musk's businesses — SpaceX, Tesla and his new Boring Co. tunnel business — depend on new approaches to regulation.
In a discussion with Nevada Gov. Brian Sandoval, Musk also touched on several other topics:
On energy:
Musk noted that it would only take about 100 square miles of solar panels to power the entire United States and the batteries needed to store the energy would only need to take about a square mile. That said, he imagines the energy shifting to a large dose of rooftop solar, some power plant solar, along with wind, hydro and nuclear power.
"It's inevitable," Musk said, speaking of shifting to sustainable energy. "But it matters if it happens sooner or later."
As for those pushing some other type of fusion, Musk notes that the sun is a giant fusion reactor in the sky. "It's really reliable," he said. "It comes up every day. if it doesn't we've got [other] problems."
On artificial intelligence:
Musk said it represents a real existential threat to humanity and a rare example of where regulation needs to be proactive, saying that if it is reactive it could come too late.
"In my opinion it is the biggest risk that we face as a civilization," he said.
No matter what, he said, "there will certainly be a lot of job disruption."
Robots will be able to do everything better than us, I mean all of us. I'm not sure exactly what to do about this. This is really like the scariest problem.
On regulation:
"It sure is important to get the rules right," Musk said. "Regulations are immortal. They never die unless somebody actually goes and kills them. A lot of times regulations can be put in place for all the right reasons but nobody goes back and kills them because they no longer make sense."
Musk also focused on the importance of incentives, saying whatever societies incentivize tends to be what happens. "It's economics 101," he said.
On what drives him:
"I want to be able to think about the future and feel good about that, to dream what we can to have the future be as good as possible. To be inspired by what is likely to happen and to look forward to the next day. How do we make sure things are great? That's the underlying principle behind Tesla and SpaceX."
On Tesla's stock price:
Musk said he has been on record several times as saying its stock price "is higher than we have any right to deserve" especially based on current and past performance. "The stock price obviously reflects a lot of optimism on where we will be in the future," he said. "Those expectations sometimes get out of control. I hate disappointing people, I am trying really hard to meet those expectations."
Musk also talked about Trump when answering a question from Axios at the event. More on that here.
Go deeper