Elizabeth Warren won't say whether Al Franken should resign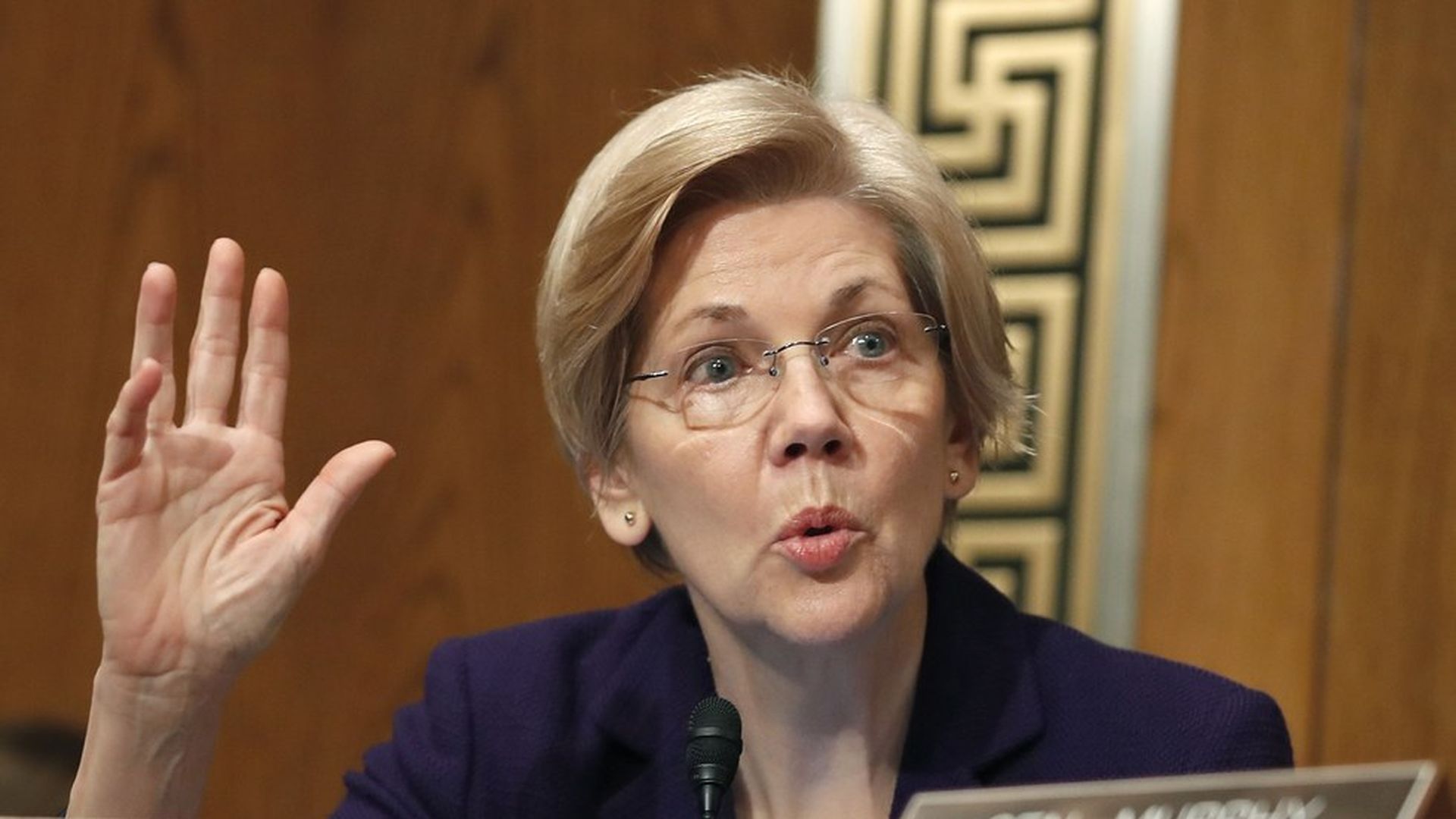 Sen. Elizabeth Warren is "enormously disappointed" in Sen. Al Franken and the other "famous men" who have been accused of sexual misconduct, but she wouldn't answer Stephen Colbert when he asked if she thought Franken should resign.
Why it matters: Two prominent progressive groups in Minnesota have called on Franken to step down after another woman accused him of harassment. Though other lawmakers aren't saying the same, all of Congress is considering ways to hold their members accountable for their actions and many men are facing the price of being a predator.
Sen. Warren's full statement to Colbert about Sen. Franken:
"I knew Sen. Franken long before he was Sen. Franken and his wife Franni. These allegations are serious, and women have a right to be heard and listened to on this. Al is going to be subjected to a hearing in the United States Senate and an investigation. We have had, for a long time now in the Senate, long before I got there, a bipartisan ethics committee that meets on a regular basis, and he's going to go in and answer."
Go deeper