Election integrity chairman: "impossible" to know the 2016 votes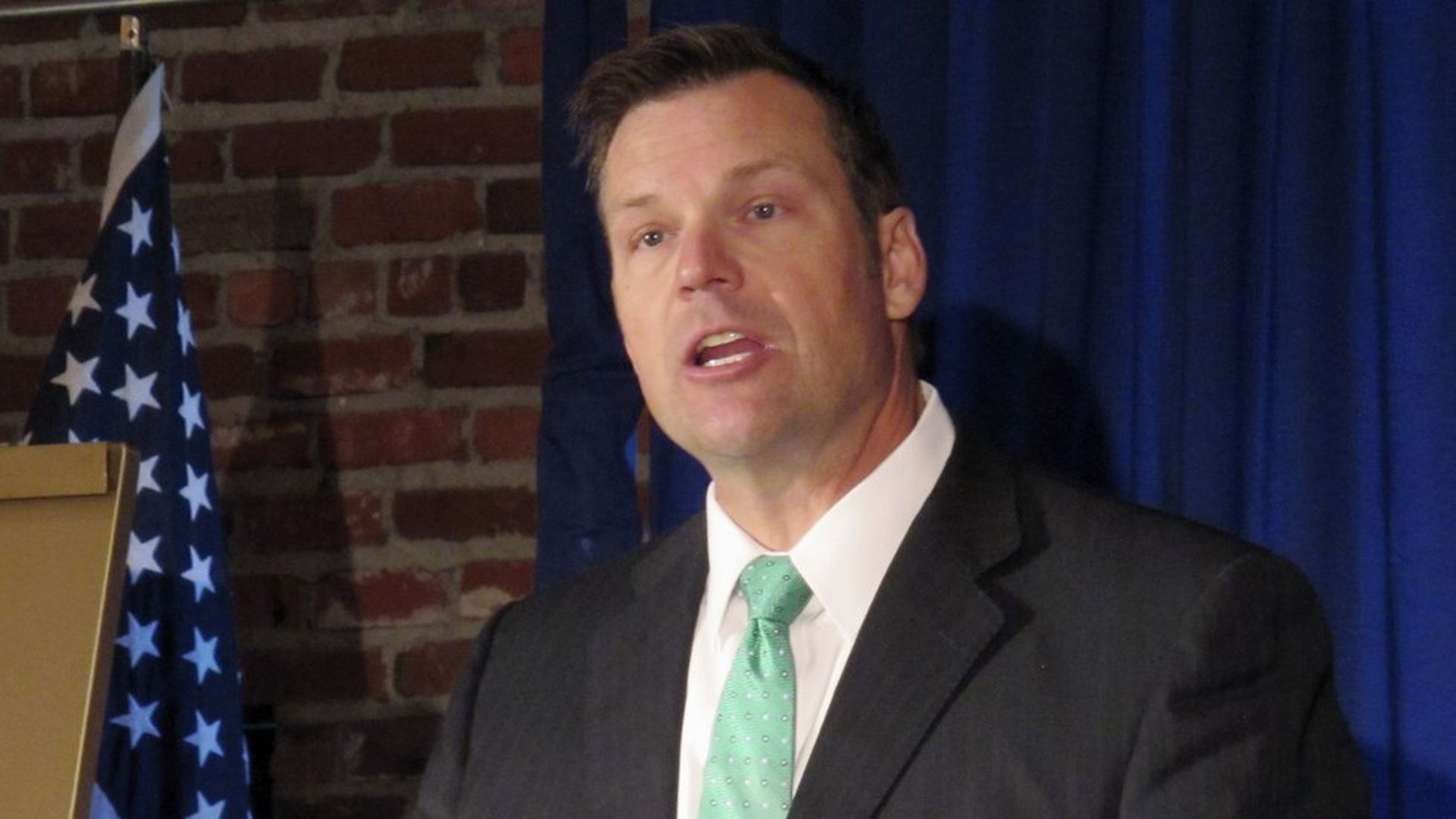 Kris Kobach, the vice chairman of President Trump's Commission on Election Integrity and the Secretary of State of Kansas, told NBC News' Katy Tur this afternoon that the country "probably would never know" the actual results of the 2016 presidential election.
"It's impossible to ever know exactly…what the final tally would be in that election."
Reality check: Per CNN, a Loyola Law School study found just 31 potential instances of voter fraud out of more than 1 billion votes cast during the period from 2000 to 2014.
Go deeper