Egyptian American prisoners freed thanks to Trump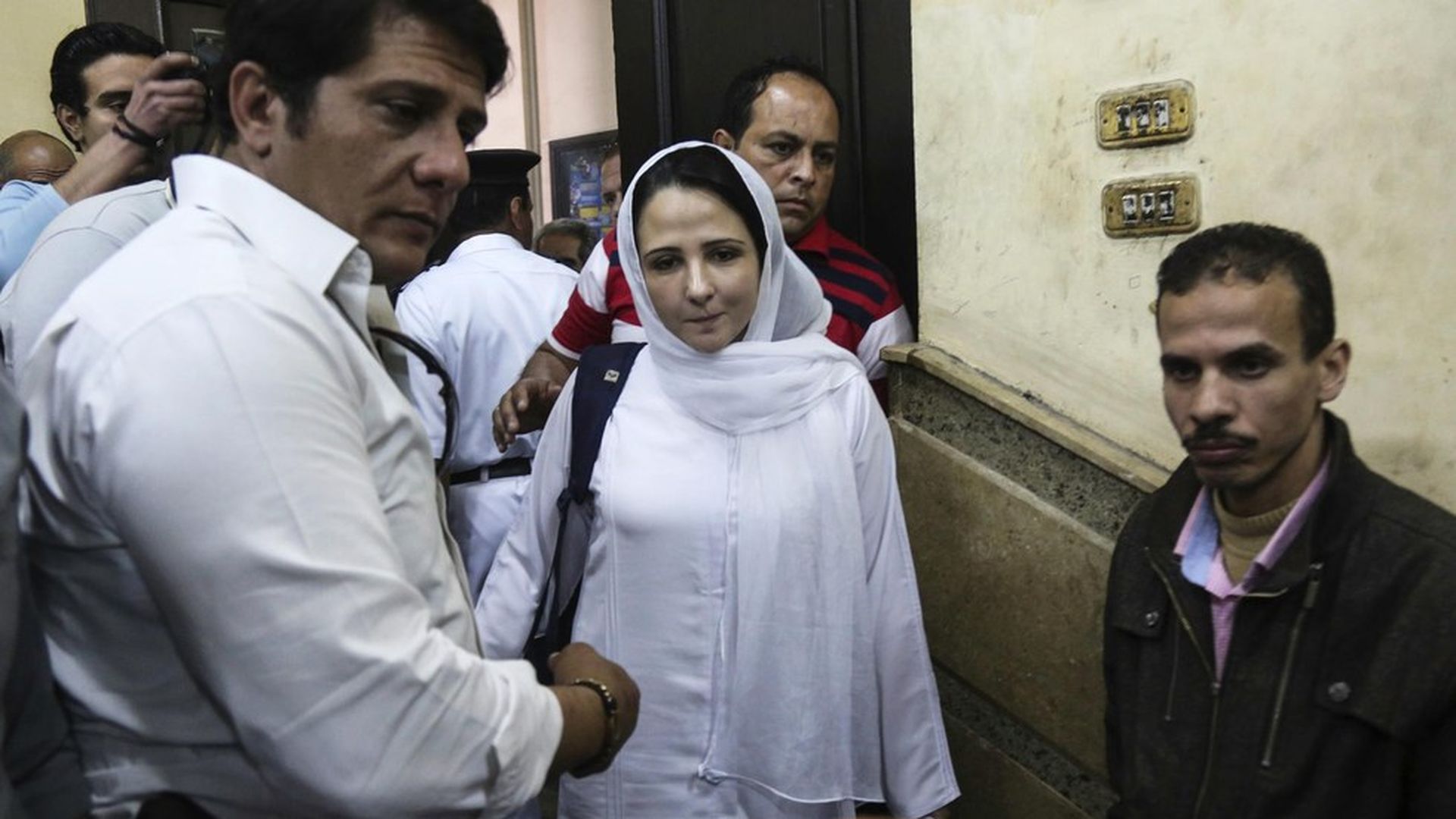 Egyptian American charity worker, Aya Hijazi — who has been imprisoned in Cairo for three years and became the international face of Egypt's crackdown on civil society — was released late Thursday following a series of quiet negotiations between Trump and Egyptian President Abdel Fatah al-Sissi.
Flashback: Hijazi, her husband, and four other humanitarian workers were held on child abuse and trafficking charges that were broadly dismissed as bogus by human rights workers and U.S. officials. The Obama administration tried, and failed, to pressure Sissi to free them. But as the Washington Post points out, it wasn't until Trump moved to reset U.S. relations with Egypt that Sissi considered releasing the group.
Between the lines: Trump's focus on repairing relations between the U.S. and foreign countries has helped him become more successful with his international policy goals. The president's attitude toward the leaders of China, Turkey, Israel and Russia have largely departed from that of Obama.
Go deeper