Dunford: North Korea has not mobilized military for U.S. attack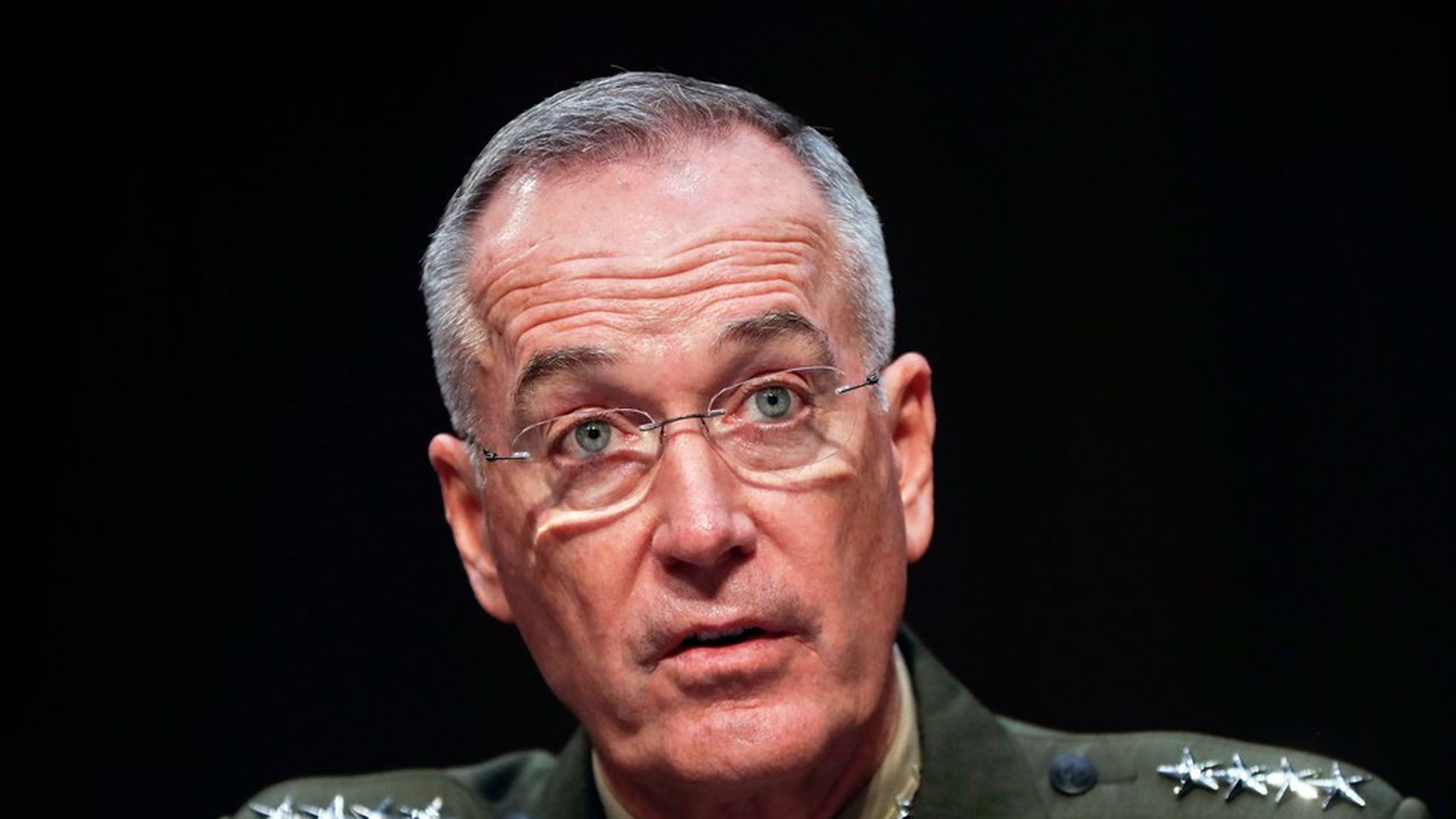 The U.S. military's highest ranking General, Joseph Dunford, said Tuesday that despite North Korea's recent threats that they will attack the U.S. with nuclear weapons, there has been no evidence of Pyongyang taking any military action to do so, per the Washington Post. Dunford said that North Korea poses the most immediate threat, while Russia is the most sophisticated and long-term problem.
Why this matters: Dunford's statement follows a week of heightened tensions between the U.S. and North Korea, culminating in North Korea's foreign minister Ri Yong-ho claiming Trump had declared war on his country.
Go deeper