Drug company lobbyist to be Trump's FDA temp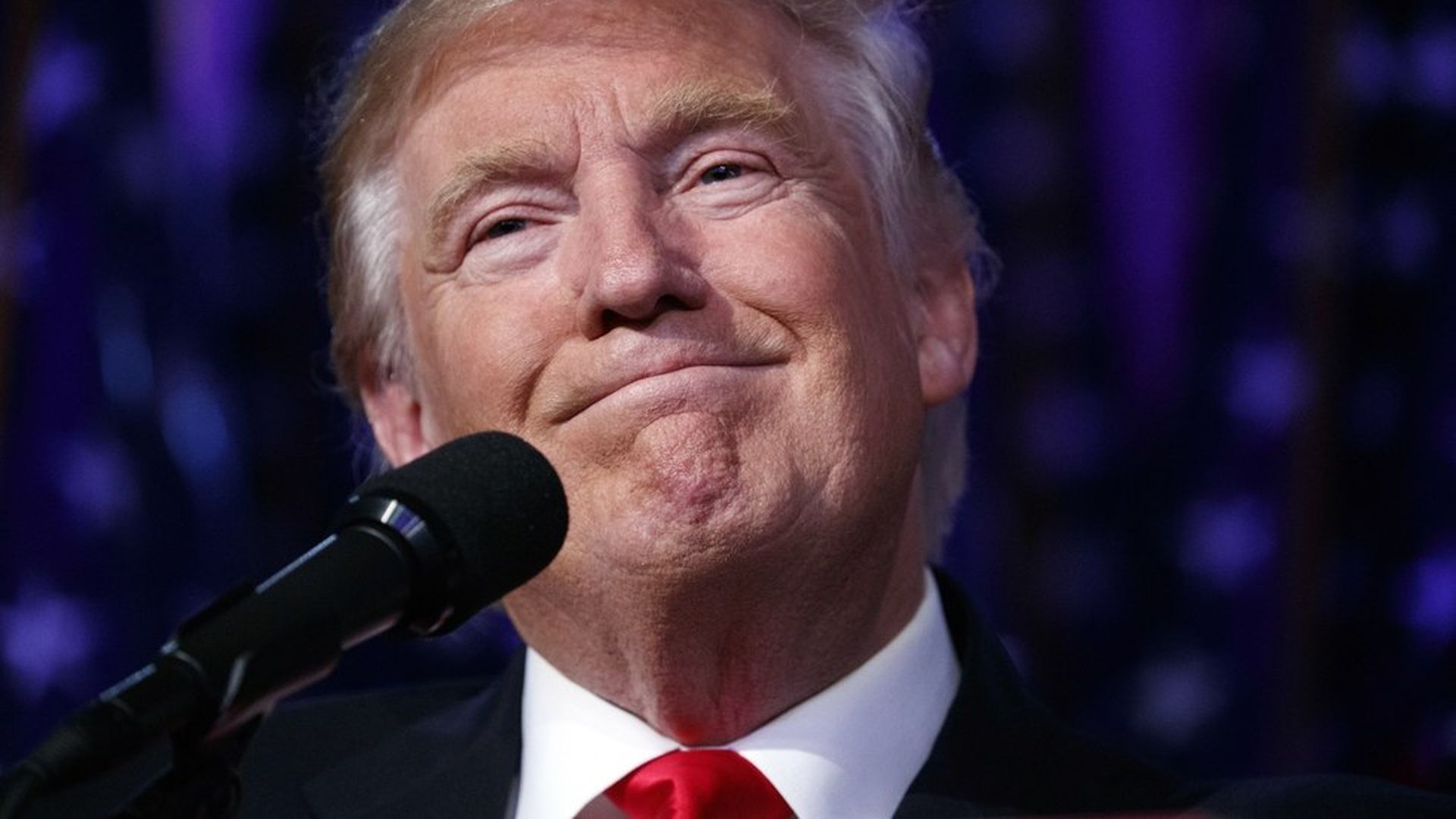 STAT has a scoop that the Trump transition team has tapped lobbyist Jack Kalavritinos for a major role on the "beachhead" team to run the Food and Drug Administration after President-elect Trump's inauguration on Friday.
Who? Kalavritinos was the head of global lobbying for hospital supplier Covidien, which moved its global HQ to Ireland after being acquired by Medtronic in 2014 to take advantage of lower tax rates.
Does Trump know? "Here's what he said about drug company lobbyists at last week's press conference: "Pharma has a lot of lobbies and a lot of lobbyists and a lot of power and there's very little bidding on drugs."
Go deeper