Drug companies don't like Pence's right-to-try push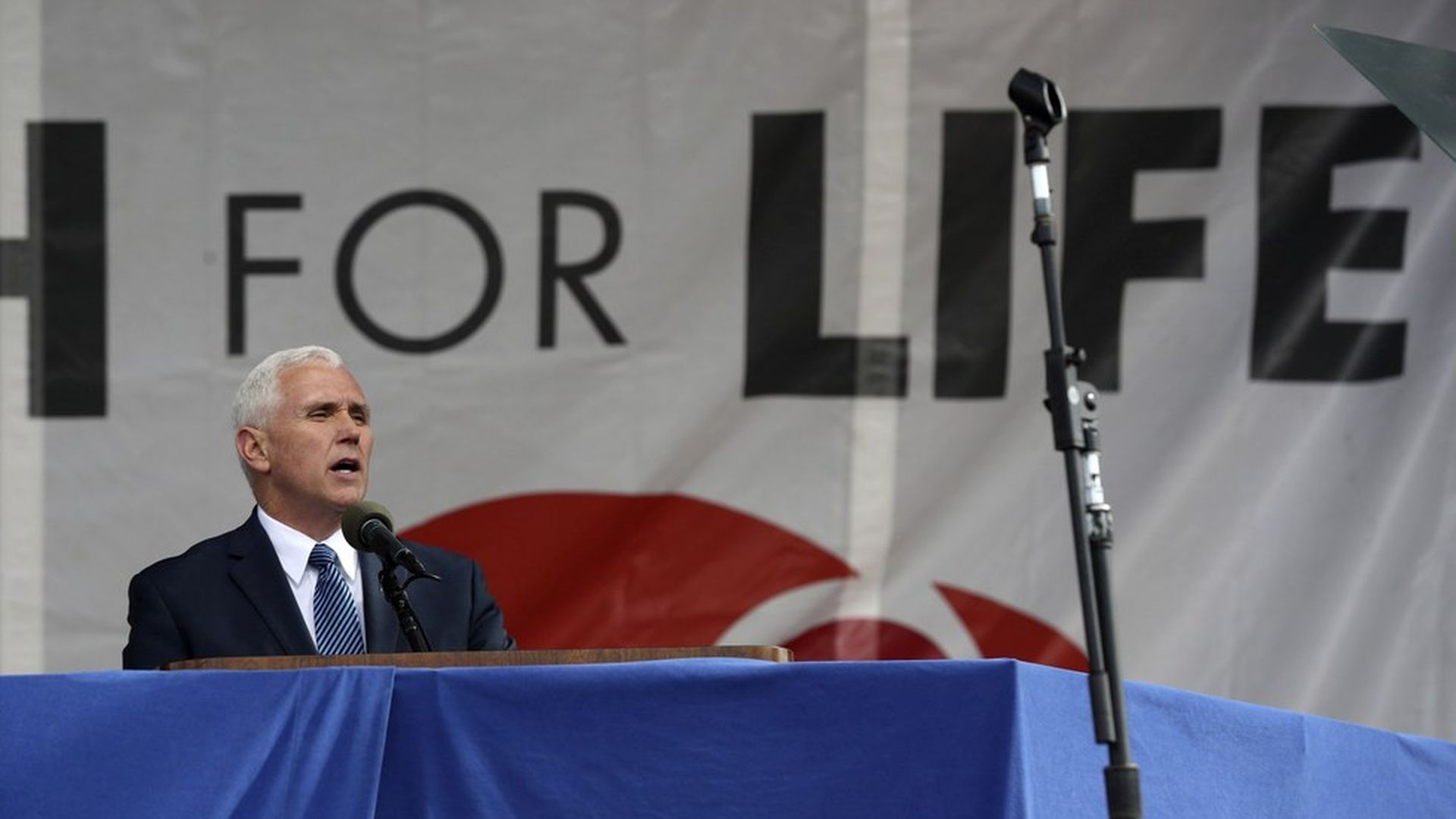 Bloomberg reports that drug companies aren't so keen on Vice President Mike Pence's idea for a federal "right-to-try" law, which would allow dying patients to receive experimental drugs that have not yet been fully approved by the Food and Drug Administration.
Their reasoning: Right-to-try bypasses the FDA, which is a big worry for the pharmaceutical companies. Unapproved drugs may harm or even kill patients when their side effects haven't been widely tested. And if the treatment is still being researched, this might lead to the shutdown of more tightly-controlled clinical trials that could have allowed for wider adoption.
Why it matters: It's shaping up as another conflict between the Trump administration and the drug industry — and if the drug companies fight hard enough, getting it through Congress will be difficult.
Go deeper